Can you get a boob job on the NHS?
BREAST AUGMENTATION AND ENLARGEMENT
Home » Can you get a boob job on the NHS?
A Breast enlargement procedure, more commonly known as a boob job is one of the most popular cosmetic surgery procedures and was rated the top cosmetic surgery procedure for 2021 by the British Association of Aesthetic Surgeons (BAAPS) in their 2021 annual audit.
The majority of women who are considering breast implant surgery are wanting to increase the size of their breasts. Some women experience a loss of volume to the breast after pregnancy, breastfeeding, or weight loss but for some, they have always experienced a smaller breast shape.
Does NHS pay for breast implants?
Previously, it was possible to get a boob job on the NHS. You may recall news stories about Josie Cunningham who caused a bit of controversy in 2009 when she underwent a boob job on the NHS. Josie claimed that she had suffered from bullying for being flat-chested for years. In 2014 it was announced by the Health Secretary that there would be a clampdown on cosmetic surgery funded by the NHS as it was too difficult to justify the expense.
Following this, it is likely to be very difficult to be accepted for breast enlargement on the NHS. It may be possible in certain cases such as:
Post mastectomy surgery
Severe breast asymmetry
Amastia (Absence of breast tissue)
Breast Reconstruction following trauma, disease, or birth condition
Lack of breast tissue causing extreme psychological distress
In these circumstances, you should speak with your GP first to get referred. You will need to first be approved which can be very difficult and you may be required to see a psychiatrist for further assessment to qualify. If you do get approved, then you will be added to the breast enlargement NHS waiting list which means it could be well over several years before you are given a date for your procedure.
Can the NHS help you get a private breast enlargement procedure?
If you are seeing your GP in the hopes of getting breast implants then whilst it is unlikely that they will be able to refer you, they can provide guidance on what to look out for when seeking a private cosmetic surgery provider.
Advice that they may provide includes ensuring that clinics are registered with the Care Quality Commission (CQC) and that surgeons are registered with the General Medical Council (GMC).
They may be able to refer you to a private cosmetic surgeon or provide contact details on how to go about booking an appointment with a surgeon that they recommend.
The NHS digital set up the Breast and Cosmetic Implant Registry (BCIR) in 2016. It is a register to record implant information for all patients, even private. If your implant is recalled in the future or there are any issues, then your details will be logged so you can be contacted.
If my private breast enlargement goes wrong, can the NHS help?
All of your breast implant surgery aftercare should be provided by the clinic or surgeon that you had your surgery with. If you require emergency care following a breast enlargement then help will be available on the NHS but if you are unhappy with your results or require revisional surgery, then this should be carried out by your original surgeon, or another private cosmetic surgeon.
This is important to bear in mind if considering surgery abroad as it is very important to choose a clinic that has a comprehensive aftercare plan.
Is private breast surgery better than NHS?
Overall, you are likely to get a better experience and most likely, result if you go private for your breast implant surgery. The biggest advantage is the wait time, if you do get approved for breast implants on the NHS then are you are still going to face a lengthy wait time to get your surgery date. Whilst there still may be wait times if you go private, you are looking at weeks or a month or so at best, rather than years.
Another strong advantage of choosing a private surgeon is that they are more likely to be a lot more experienced in breast implant surgery than an NHS plastic surgeon. This is because they will be performing breast surgery procedures on a regular basis. Private breast surgeons will take great care to ensure that your breast implant surgery is performed with minimal scarring and will personalise the procedure to try and match what you hope to achieve from surgery.
Other advantages include:
Choice of expert consultant breast surgeons
Personalised treatment and care plan
Dedicated patient coordinator
Choice of clinics and hospital locations
Wider variety of implants, surgical techniques, and options
Choice of surgical dates
The disadvantage of private breast surgery is that you will be required to self-fund the procedure. For many, the cost of private surgery is out of budget which can result in patients seeking cheaper surgical options abroad or discounted procedures. This can be successful; however, there is a risk and many patients do not achieve the results they want which can mean further funds are required for revision surgery.
How much does it cost to get a boobs job?
At The Private Clinic, breast enlargement procedures start from £6,300. The cost of your breast surgery will vary based on factors which include the type, shape and size of implants used and the technique that your surgeon uses. To get a more accurate cost for your breast enlargement procedure, we recommend booking a consultation. Our prices are all-inclusive and include surgeon fees, anaesthetic, hospital fees, pain relief and other associated medication and of course aftercare.
We also offer finance for breast enlargement surgery, find out more here.
Does NHS cover cosmetic surgery?
The crackdown was not just on breast enlargement surgery. You are likely to struggle to be approved for any type of cosmetic surgery on the NHS unless you meet very strict criteria. Funding for the NHS is a huge problem, and so the NHS have to prioritise allocating funds to procedures that are life-saving or medically necessary.
Breast Enlargement Before After Results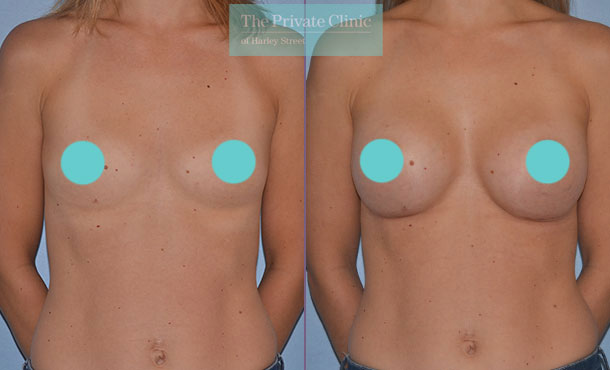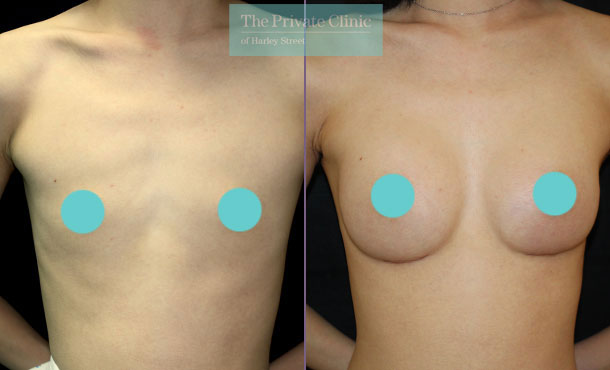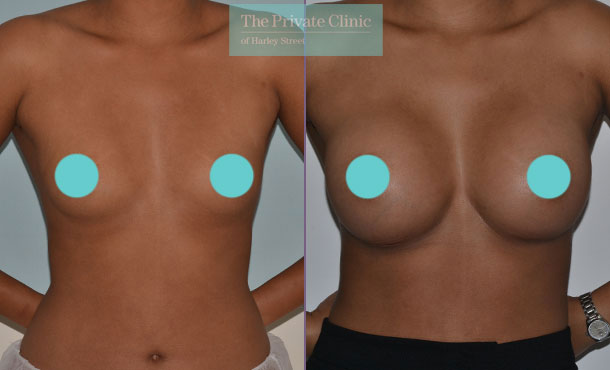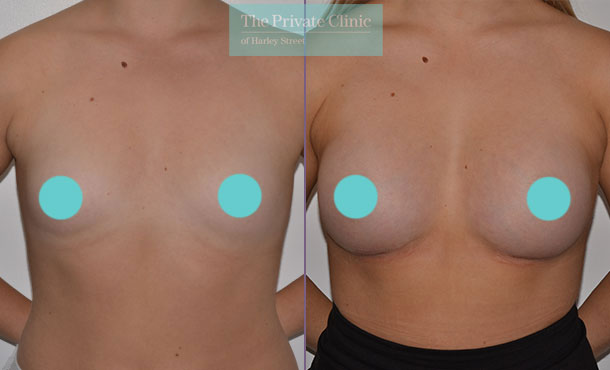 Click to see more breast enlargement results in our before and after photo gallery.
Why choose The Private Clinic for Breast Implant surgery?
The Private Clinic has been treating patients for over 35 years with thousands of women placing their trust in us each year.
Top UK specialised best breast surgeons with decades of experience.
State-of-the-art hospital facilities
Giving you the best possible results and care is our priority.
We provide a 10-year implant warranty with £1000 towards your surgical costs.
Dedicated care with your expert breast surgeon and nursing team, and a 24-hour helpline
Peace of mind with our personal three-year aftercare breast cover.
The Private Clinic covers a lifetime guarantee on your implant.
5 Star Trustpilot Rating
All of the breast options are discussed not just one type of implant. So you will be happy with your shape
Watch our Breast Enlargement Patient Journey video series with Consultant Plastic Surgeon, Mr Adrian Richards
We have clinics nationwide in London Harley Street, Birmingham, Buckinghamshire (Virtual Consultations Only), Leeds, Manchester and Northampton
To find out more about Breast Enlargement Surgery, please call us on 0333 920 2471 or use our online breast implant contact form.