When something is not feeling right with our teeth we visit the dentist, with our body we visit the doctor and our eyes we visit the optician but what about if there is something wrong with our hair?
A Trichologist is someone who specialises in hair loss problems such as balding, breakage and itchy scalps. Although hair loss is more common in men, hair loss can still occur in women and it is often a trichologist that you need to see who will be able to diagnose the problem and advise the best way to treat it.
We asked Jane Mayhead a Trichologist at The Private Clinic about female hair loss and how to tell if your hair is healthy or not.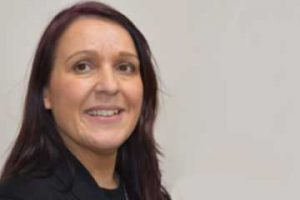 What are the most common female hair issues that you are seeing recently?
Female hair loss is an issue frequently seen and can at times, prove a challenging problem to solve!
A trend towards this type of hair loss seems to be quite apparent in recent years and indeed research has shown that as many as 1 in 4 women can experience hair loss of this kind.
The condition Telogen Effluvium is quite common. This is when stress causes the hair roots to be pushed into a resting state. It usually presents itself with an increased number of hairs in the grooming and washing process, sometimes even blocking the plug! In some cases, thinning of the hair is observed resulting in less dense hair causing much anxiety. Fear of washing the hair can then lead to further problems with the hair /scalp and even more noticeable hair fall when eventually the hair is washed.
Female pattern hair loss is also a common issue and is presented by more of the scalp becoming visible and wider partings observed over time rather than a sudden hair fall.
When you come to see a Trichologist your visit will include various examinations to exclude other types of hair loss and to determine if any hairdressing practices or scalp issues are causing or adding to the problem.
Is your hair healthy?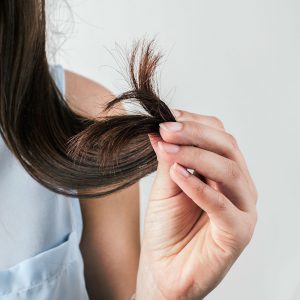 Most people characterise 'unhealthy' hair when it feels course, rough or brittle in texture and looks dry in appearance with breaks or splits in the hair shaft. This is in fact damaged hair that has endured external treatments that have caused the condition to deteriorate. Looking after the hair with a good hair care regime and products can alleviate and prevent these problems. When the hair has become 'over processed' then it cannot not be repaired, if it becomes matted when wet and feels like 'wet cotton wool'. This is a sure sign it is over processed by chemicals.
Best Hair Care Advice?
Maintaining a healthy head of hair starts with healthy eating. All the nutrients required for normal healthy hair growth come from the blood passed to your hair via its follicle. Interruptions in this process can lead to hair growth issues. As well as diet for newly growing hair a good hair care regime is vital in preserving a healthy head of hair. Particularly as it is often there for a few years before it is replaced! 
If you are unsure of how to care and maintain your hair through diet and hair care regimes, then why not visit a Trichologist for a tailor-made regime to suit you.
Jane Mayhead is part of our elite team of Trichologists here at The Private Clinic. Our team have advanced knowledge on hair loss and are able to use their years of experience to ensure that they best treatment plan for you.
Hair Loss DNA Test
The TrichoTest is a hair loss DNA test which is suitable for both men and women who want to understand the cause of their hair loss. The TrichoTest combines the analysis of genetic variations and lifestyle factors to determine the likley cause of hair loss. From here, our hair loss experts will be able too provide a personalised treatment plan to help you preserve your hair.
To find out more about hair loss treatment options, please call 0333 920 2471 or use our hair loss online contact form.