Traction alopecia in women is also known as 'Ballerina Baldness' as it is often caused by h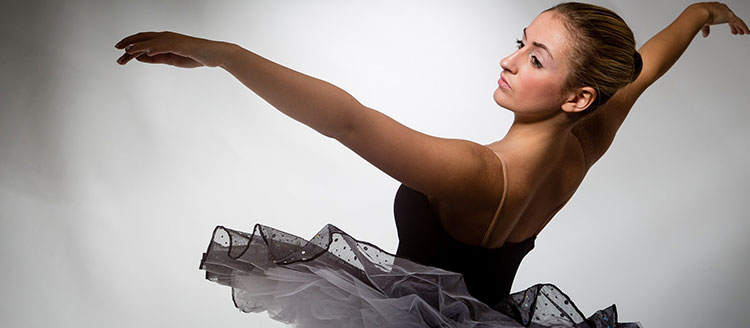 air being pulled too tight damaging the roots and is common with dancers and ballerinas who are used to wearing their hair up and off their face for long periods of time.
Traction Alopecia is a hair loss condition which can occur when there is a pulling force applied to the hair. You may notice a gradual recession of the hairline as the constant pull on the hair causes the hair follicles to become distorted and damaged results in weakening of the hair meaning that your hair will grow back finer and shorter, however in severe cases it may not grow back at all.
Those suffering from traction alopecia may notice that they are losing more hair than normal and may come across small bald spots on their head. Their hair may be thicker on one side or the gap in the hair lines may seem wider than before.  Other symptoms include having an itchy or painful scalp with redness and inflammation in extreme cases.
If you undo your hair at the end of the day and feel soreness on your scalp then this may also be an early sign.
It is not just ballerina buns that can cause this, other hair styles such as braided cornrows, hair extensions and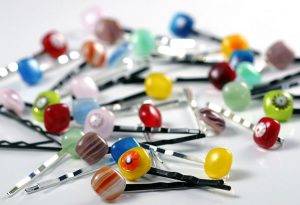 dreadlocks can also put pressure on the hair and roots resulting in hair loss and thinning. It can also be caused by something as simple as wearing certain hair clips, hair pieces or headbands in the same position every day, an excessive use of hair rollers, wearing a weave or wig and even wearing a cycling helmet for a long periods of time can cause it to pull and rub on the same area of hair.
A simple change of habit when it comes to styling your hair is the best way to solve the issue. Give your hair a rest some days and leave it down, avoid using heavy hair extensions and if you do need to wear your hair up then make sure you are careful to change the direction in which the hair is being pulled in each day.
Traction alopecia is not caused by genetics like some other types of hair loss which means anyone can develop it.
If you fear you may be suffering from traction alopecia then it is well worth booking a consultation with our skilled team of Trichologists. Traction alopecia is easiest to treat when it's in the early stages. A trichologist will be able to establish what stage you are at and whether non-surgical treatments and lifestyle changes will be enough to restore your hair to its former glory. You may be referred to our hair transplant surgical team if your traction alopecia is more severe and has caused permanent scarring.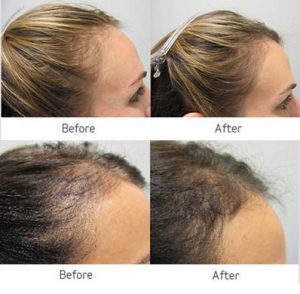 The Private Clinic
We only work with highly recognised, Trichology professionals certified by the Institute of Trichologists to get the best results for your needs. Our elite team has advanced knowledge on hair loss and are able to utilise years of experience to ensure they find the best treatment plan for you. They work in collaboration with our industry-leading hair surgeons and renowned dermatologists, to ensure results are not only noticeable, but also long-lasting.
Find out more about our hair loss treatments at The Private Clinic by calling 03339209135 or using our online contact form.