The Private Clinic celebrated 30 years in the industry in 2013. Established in 1982, we've been working hard to maintain our reputation for patient care and excellence. We experienced strong growth in 2013 and we're happy to be welcoming the sharpest minds in our industry to help us deliver top level care and results to thousands of patients a year.
2013 has seen a big rise in those minimally invasive and non-invasive procedures, like VASER Lipo and Non-Surgical Facelifts. Hair Transplants are also booming as people move on from hair loss medications and towards the only permanent hair restoration treatment. Facial hair transplants and eyebrow transplants have also hit the headlines, treatments we indeed offer, as people come to terms with years of over-plucking. The trends continue.
Key Trends
Effective treatments – people are tired of promises that fall short and are looking towards proper solutions to common cosmetic and medical problems, like Hair Loss.
Minimally invasive and non-invasive treatments have always been popular as people seek treatments which don't involve much downtime and discomfort. Treatments like Thermage (anti-ageing skin tightening treatment) and N-Lite Laser Acne Treatment have been particular bright spots.
Unshaven Hair Transplants are hugely popular as people wish to avoid shaving part or all of their hair.
Key News
The Private Clinic were Nominated and Finalists for 3 My Face My Body Awards in 2013:
Best Body Reshaping Procedure – MicroLipo
Best Body Reshaping Procedure – VASER Lipo
Best Clinic Team – 98 Harley Street
The Private Clinic were Nominated and Finalist for an Aesthetic Award in 2013
Best Aesthetic Practitioner of the Year – Dr Puneet Gupta
Dr Gupta offers MicroLipo and skin treatments at The Private Clinic of Harley Street
Plastic Surgery is now available across the UK, in London, Manchester and Bristol with an ever expanding range of procedures available from highly experienced and qualified Consultant Plastic Surgeons.
Our Harley Street Clinic has expanded our treatments of VASER Lipo, with more availability to cater to demand.
Our City Clinic now offer the Non-surgical Nose Job with Injectables, Mesotherapy to the Face and the 8 Point Lift, a Non-Surgical Facelift with Fillers
Our Bristol Clinic now offers VASER Lipo and Plastic Surgery (surgical procedures performed at a local hospital)
New Consultation Rooms have opened in Kingston-Upon-Hull and Sheffield, opening our doors to important areas of the UK to improve access to treatment information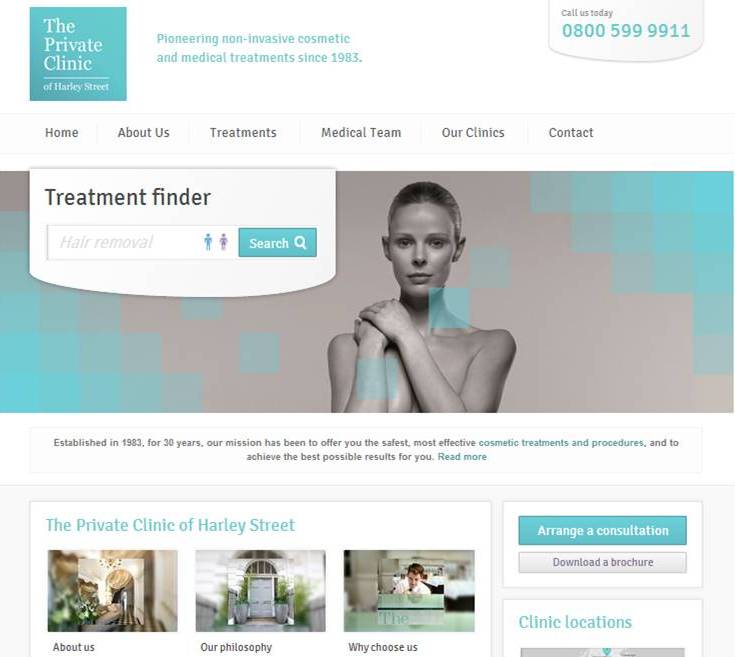 Lots of magazines and newspapers wanted to speak to us and ask our advice, including the Daily Mail, the Evening Standard, The Sun, Marie Claire, Glamour, Female First, Fabulous Magazine and Black Hair Magazine.
We launched a new website, focusing on the patient, offering greater access to information.
We grew significantly on social media, growing by over 300% on Twitter alone – in line with our focus on accessible, quality information. Find us on Twitter: @privateclinic.
The Private Clinic blog has blossomed, attracting lots more visitors, providing tips and insights into our wide range of treatments from our experienced team.
Our City of London clinic re-launched with a focus on health and beauty, offering a range of skincare and health brands usually only available in London's most exclusive department stores. Brands now on offer include: Antonia Burrell (skincare), Timothy Dun (candles), Margaret Dabbs (foot care), Only Fingers + Toes (nail care) and Thalgo (marine rejuvenation products).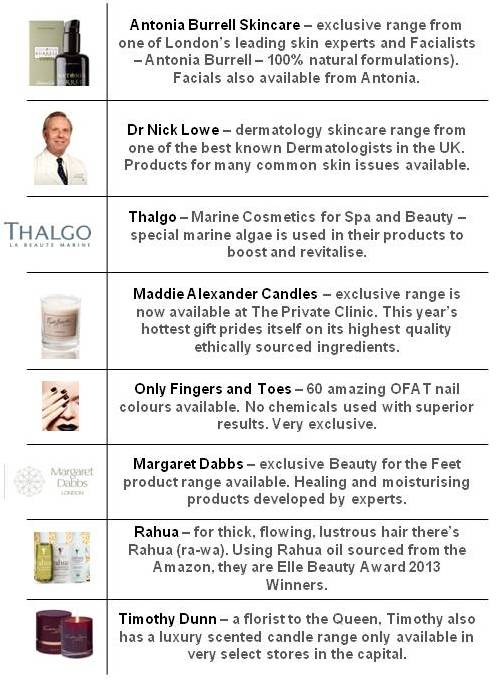 The Private Clinic of Harley Street has clinics across the UK, including London, Manchester, Glasgow, Leeds, Birmingham and Bristol. Please do take a look at our main website for further details: https://www.theprivateclinic.co.uk/