April 2021
The beautiful Tess Daly has revealed how she has used Ultherapy's advanced collagen-boosting technology to maintain her stunning appearance. 
As one of the UK's most popular TV personalities and the celebrated presenter of Strictly Come Dancing, Tess is well-known for her natural beauty inside and out. Today, she reveals how she has chosen Ultherapy®, the world's leading non-surgical skin tightening and lifting treatment, to help keep her skin looking fresh, firm and glowing.
Tess explains why she is a fan of this leading rejuvenating treatment: "I believe in investing in my skin as I do in my general health, looking after what you have got. Ultherapy® works with your own skin to leave you looking refreshed and like you have had a good 8 hours sleep. Ultherapy® only took an hour with no downtime, and over time my skin felt more radiant, boosted and fresh."
Collagen and Elastin Stimulation
Ultherapy® revitalises the skin by not only repairing damaged skin tissues, but also stimulating the growth of new collagen and elastin proteins, so that skin appears youthfully toned and vibrant. The ageing process, combined with genetic, environmental and lifestyle factors can cause us to lose collagen and elastin. For example, independent research suggests that we lose approximately 1% of collagen each year from the age of 25 onwards!
This can negatively affect the quality of our skin as collagen acts as the skin's scaffolding, keeping it lifted, while elastin helps it to spring back into place. As we lose these proteins and our skin succumbs to gravity, it starts to wrinkle and sag.
Ultherapy® disrupts this process by boosting the natural production of fresh collagen and elastin stores in the deeper layers of our skin. The result is a lifted and smoothed appearance that makes our skin look tighter, firmer and more youthful-looking.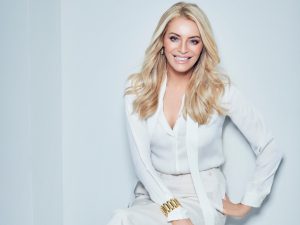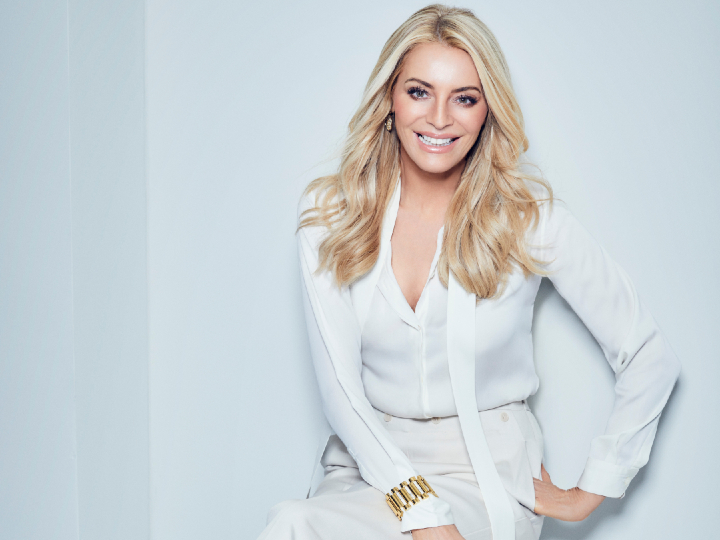 The Gold-Standard in Skin Lifting and Tightening
Ultherapy® is widely acclaimed by skincare and aesthetic experts as the gold-standard device for non-surgical lifting and tightening. Tess underwent this non-invasive collagen-boosting treatment 18 months ago followed by a targetted top up of her jawline area in November 2020 to refresh and revive her appearance.
An Ultherapy® treatment typically takes just one hour to complete, and there is no recovery time needed afterwards. Patients are also free to put their makeup straight back on after having it and can leave the treatment clinic on the very same day as being treated. With impressive results that last up to one year after treatment, this is why it is so popular with celebrities and the general public alike. Tess has had a targeted top-up treatment after having her first treatment in November 2020 and is now benefiting from the transformative results.
Treatment Versatility
Ultherapy® is also a very versatile treatment that can help patients to target sagging skin, fine lines and wrinkles across a range of different problem areas. In addition to a full facial refresh, the treatment can also achieve a non-surgical brow lift, while treating sagging or wrinkled skin across the lower face, neck and décolletage. The best way to decide on which treatment area is most beneficial for your needs is taking a personalised consultation with an expert Ultherapy® practitioner who matches the treatment programme to your own beauty needs. At The Private Clinic, our medically trained practitioners take advantage of Ultherapy's unique 3D-visualisation technology to show you exactly where you are losing collagen and elastin stores. This results in a precise treatment that restores support and strength to areas that need it most.
Exceptional Results
We are delighted that Tess has decided to share her Ultherapy® treatment experience, as it helps to highlight just how important collagen stimulation can be for maintaining natural beauty. The Private Clinic is an award-winning aesthetic practice with years of experience in performing Ultherapy® treatments. Our 5-Star Trustpilot rating and our reputation for clinical excellence means you will enjoy first-class treatments results when opting for an Ultherapy® treatment with us.
To find out more about our Ultherapy® treatments, fill out our online contact form. Alternatively, get in touch with us by calling our contact centre directly on 0333 920 2471.
Ultherapy is available in London Harley Street, Birmingham, Manchester, Leeds, Northampton, London Marylebone and Stoke Poges, Bucks.