The summer can be a tough time for anyone with body woes – showing areas of skin and various parts of the body that would normally be safely hidden under layered clothing.
It is often a time of year that many people start diets and healthy lifestyle regimes hoping to improve on those body woes in time for their summer holiday, because a strappy top is one thing… a bikini – the horror!
But what about those of us who have been eating healthily and exercising at every spare moment but yet these little stubborn pockets of fat just don't seem to budge?
MicroLipo is a relatively new procedure for the UK and is available at The Private Clinic.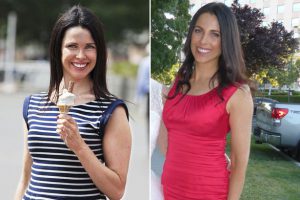 "I can finally look at pictures of myself in a sleeveless dress without mentally drawing of ring of shame around my triceps." Lynn Hyland, Journalist, Sunday Mirror*
MicroLipo can treat a number of problem areas including the abdomen, love handles, thighs, male chest and arms. One of the top advantages of MicroLipo compared to normal liposuction treatment is the downtime with many patients returning back to their daily routines almost immediately, although we do recommend waiting 48hrs before returning to work and avoiding exercise for at least a week.
The procedure itself uses very small microcannulas, due to their size they are not as quick as removing fat compared to traditional liposuction cannulas but it does allow for smoother and uniform results.
The procedure starts with injecting the areas to be treated with a diluted local anaesthesia which will cause them to become swollen and feel very firm.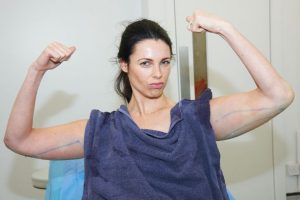 You may be thinking "I came here to remove the fat not put it on?!" but do not panic . The swelling is intentional as it helps to separate the fat cells from the other surrounding tissue. The fat is then removed using microcannualas.
Compared to traditional liposuction the diameter size of the microcannualas used for MicroLipo is much smaller measuring less than 3mm. These smaller cannulas mean that the risk of any irregularities and depressions in the skin are reduced, resulting in smother and equal results.
Immediately after the procedure you may notice a change immediately but the real results won't be fully visible until at least 3-4 weeks post procedure.
As the name suggests, the downtime for MicroLipo is relatively… micro!
You will be looking at 48hours max before you are able to return to work and everyday activities comfortably, although probably best to wait a week before starting back on the exercise regime.
Despite the small downtime, it is worth noting that the full recovery time can take a little longer so this procedure is not recommended for those looking to remove areas of fat before their summer holiday this year… but perhaps planning ahead for the future or maybe for that post-holiday bulge!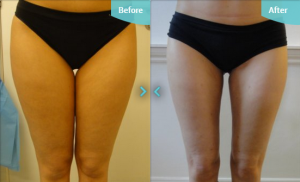 Of course results for this procedure all heavily rely on you leading a healthy lifestyle and this procedure is by no means a quick fix. A healthy lifestyle paired with good nutrition and exercise will ensure that your results are maintained. If you gain any weight, it will affect the surrounding areas.
The Private Clinic
At The Private Clinic, we are the UK's specialists in minimally invasive liposuction, be it VASER Lipo or MicroLipo. We offer consultations nationwide and carry out the procedures in several of our clinics across the UK – London, Manchester, Birmingham, Bristol and Leeds. As well as being in association with The Advanced Body Sculpting Institute, our specialist team of doctors are amongst the top industry leaders for body sculpting and contouring;
MicroLipo Liposuction Doctors
To find out more about liposuction treatment or to book a consultation, please contact 0333 920 2471 or use our online contact form.