Usually performed walk-in walk-out under local anaesthetic, minimally-invasive liposuction options like MicroLipo and VASER are becoming increasingly popular ways to contour the body and shift stubborn fat. The two methods give much more precise results than traditional, surgical liposuction – but do they actually last?
The short answer is yes – providing you look after them. However, post-procedure care is perhaps the most important element of the process. No form of liposuction should ever be used as a solution for obesity, which is why we always recommend that our patients look at a healthy eating and exercise both before and after visiting us. We also will usually recommend you're at least near your ideal weight prior to the treatment being performed to ensure it will actually benefit you, and is actually worth it.
VASER Lipo is perhaps one of the best known minimally-invasive options. Prior to fat being removed, the treatment uses advanced ultrasound energy to break it down, so that surrounding tissues are left intact and there is minimal damage to the area. Because of it's precision, it comes in various different forms for different needs, ranging from VASER Hi-Def for athletic toning, to VASER 360 for smooth, toned legs.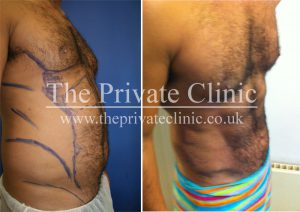 MicroLipo, meanwhile, involves the use of tiny tubes– ranging in size from just 0.9mm to 3mm in width – to extract unwanted fat. It does not destroy the fat prior to removal like VASER, but the size of the cannulas means that there is again minimal damage and extreme precision. At The Private Clinic, our MicroLipo experts use the tumescent technique, which involves the injection of large volumes of local anaesthetic into the chosen areas to separate fat cells from the surrounding area – minimising bruising and pain during recovery.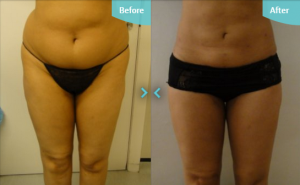 Once fat cells are removed by any method, they are removed permanently – they cannot return. However, there is no limit to the amount of fat that remaining cells can store. If patients put on weight after liposuction, they often find their body stores it in a different way; in an area they never used to have much fat in, or that the remaining cells will still store more (it is impossible to remove all fat cells). This is why we always stress the importance of maintaining your weight through diet and exercise – liposuction can help contour the body through removing fat, but it can't stop you putting on weight if you don't adapt your lifestyle for maintenance.
The Private Clinic
With over 35 years of cosmetic medical expertise behind us, we understand what makes a successful treatment. We were one of the first pioneers of minimally-invasive procedures, including liposuction, and we've expanded and built on our offering to make sure you get the best results.
Vaser Liposuction consultations are available in London, Leeds, Manchester and Birmingham.
A liposuction consultation is your first step to guide you towards the right treatment for your needs and our experts will only let you go ahead if they believe it's right for you. It's your body – we know that, and are there to help you achieve your goals safely, honestly and full of respect.
Vaser Liposuction Surgeons
To find out more about liposuction treatments at The Private Clinic, please call 0333 920 2471 or use our online liposuction contact form to request a call back.