Looking for a hair transplant clinic near you? Where to get transplant in UK? There are several important factors you should consider before you make your decision:
Check Surgeon Credentials: Check the surgeons' experience in hair transplantation and for relevant qualifications and affiliation with relevant societies, for example, the International Society of Hair Restoration Surgery (ISHRS). Are surgeons are specialised in FUE (the modern, minimally invasive hair transplant method)?
Which hair transplantation methods are available?: Is the advanced FUE hair transplant used? Is U-FUE, the Unshaven Hair Transplant an available option? Does the clinic have a trichology department (if your hair loss is premature you may be referred to a trichologist, treating scalp and hair problems)?
Is a Face-to-Face consultation offered?: All reputable surgeons will require you to go undergo a face-to-face consultation pre-procedure, during which your scalp should be assessed and you should be provided realistic expectations.
Aftercare: Find out about the aftercare provided, including if and how many follow-up sessions are offered.
Are specialist techniques used? At The Private Clinic, for example, our surgeons use a unique approach to FUE, whereby only the healthiest of follicular units and selected. They are then transplanted into the same direction your hair grows, to achieve natural-looking results.
Check Before and After Photos: One of the most important research tasks to undertake, seeing before and after photos provides a realistic indication of what is possible to achieve with that clinic. Are results natural-looking and densely packed?
Check Patient Reviews: Finding out patients' first hand accounts of that clinic is an invaluable research source, giving an insight into the overall experience and results that can be obtained. Reviews may be found on the clinic website and sources such as consumer review website, Trustpilot, Facebook Reviews and Google Reviews.
Check Clinic Certifications: Find out if the clinic offers CQC registered medical facilities.
Hair Transplants at The Private Clinic
At The Private Clinic, we are proud to offer world-leading surgeons for hair restoration in several of our clinics across the UK, who have attained extensive experience and impressive qualifications.
We choose to only offer the most advanced and effective hair restoration technique, FUE. The minimally-invasive, highly precise procedure extracts individual healthy follicular units from your donor area (often the back of the scalp), using a specialised punch device. Your surgeon will then manually transplant the grafts (extracted follicular units) into affected areas.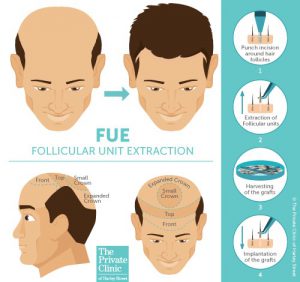 The popular procedure offers patient scarring that is largely undetectable, and no stitches are involved. And as we referred to, our surgeons perform a unique modified FUE method, to achieve more natural-looking results. We also are proud to offer U-FUE (Unshaven Hair Transplant), the revolutionary alternative to FUE which does not necessitate shaving before your hair transplant.
We are dedicated to patient care and aftercare, and offer highly thorough consultations with expert surgeons, detailed pre and post procedure instructions and unlimited face-to-face follow up sessions with your surgeon in the first year after your procedure. Although, we typically advise patients see us at approximately 6 weeks, 3 months, 6 months and 12 months post procedure.
Our FUE treatment is increasingly popular, and we are proud to have established a portfolio of international clients including CEOs and high profile Premier League footballers.
"From start to finish, I could not have asked for a better treatment from The Private Clinic. Dr. Reddy along with his excellent team should really be congratulated for the hard work they do, day in day out. For those seeking the best FUE treatment, look no further than The Private Clinic. I completed my treatment 2 months ago and I can tell you that the results are already showing, and it is just the beginning. This is a life time changing procedure so be careful in choosing the right clinic. You will find no better than The Private Clinic of Harley Street." Edouard, Hair Transplant Patient
"…. From the initial consultation with Dr Mouzakis , Sorena and Nabeel to the day of my transplant the team have been superb. The surgery was practically painless and very happy with my new hairline, all the team were constantly ensuring I was ok and were very professional. The Aftercare I have received has been great I've had phone call already to check how I am and can phone at any time if I need any advice …" Sean, Hair Transplant Patient
The Private Clinic, Hair Transplant Clinics Locations
We are proud to present clinics nationwide, in convenient, highly accessible, while discreet locations, all offering world-leading hair restoration specialists:
The Private Clinic Harley Street, London -Hair Transplant
The Private Clinic Birmingham -Hair Transplant

The Private Clinic Leeds -Hair Transplant

The Private Clinic Manchester -Hair Transplant

The Private Clinic Northampton -Hair Transplant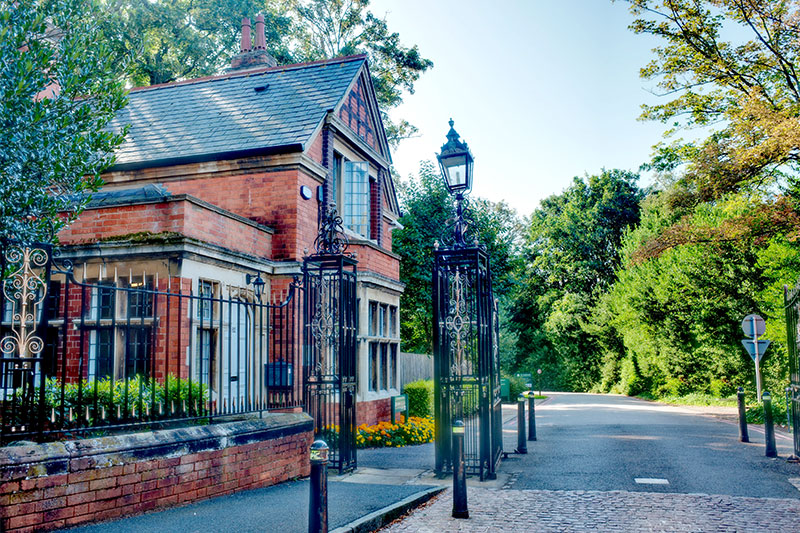 Hair Transplant Surgery at The Private Clinic
The Private Clinic prides itself on ensuring you have the best quality and most comprehensive care:
If you would like to find out more or arrange a hair transplant consultation with one of our leading surgeons or patient advisors at one of our nationwide locations, please get in touch via 0333 920 2471 or use our hair transplant online contact form.