Does Emsella treatment work for incontinence?
WOMENS WELLNESS
Home » Does Emsella treatment work for incontinence?
Emsella is a non-surgical treatment that is designed to help strengthen the pelvic floor muscles which can greatly improve symptoms of incontinence.
Having a weak pelvic floor can cause a range of issues including;
Stress urinary incontinence
Severe incontinence
Reduced vaginal sensation
Heaviness in the pelvic area
Emsella uses High-Intensity Focused Electromagnetic technology which works to stimulate the pelvic floor muscles and restore neuromuscular control which really helps patients to regain control of their bladder.



One Emsella treatment session can produce thousands of supramaximal pelvic floor muscle contractions which are very important in re-educating the muscles in incontinent patients.
One 30-minute session of Emsella is the equivalent of doing 11000 kegel exercises!


What research is there to support Emsella treatment?
There have been various scientific studies and research papers published that discuss the effectiveness that HIFEM technology can have on treating incontinence.
Benefits of Emsella treatment
FDA Cleared to improve urinary incontinence & vaginal laxity
Patients remain fully clothed throughout treatment
75% reduction in pad usage
Non-invasive & Non-surgical
Walk-in, walk out procedure
No downtime
95% of BTL Emsella patients experienced noticeable improvement
Treats entire pelvic floor area in 30 minutes
Patient Testimonial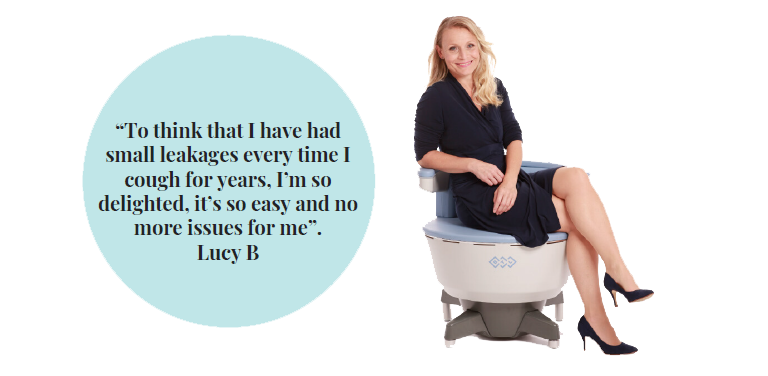 95% of patients reported significant improvement in their everyday life after a course of Emsella
To find out more about Emsella treatment for incontinence or to book a free consultation at our clinic in Leeds please call 0333 920 2471 or use our online contact form.