Brilliant ways to tackle wrinkles and sagging skin without surgery
ANTI-AGEING AND REJUVENATION
Home » Brilliant ways to tackle wrinkles and sagging skin without surgery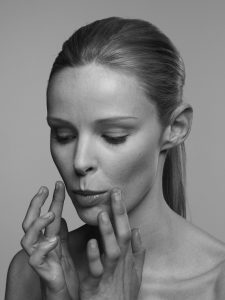 Going through life we frown, smile and laugh. It's natural for our bodies to manifest a physical reaction to our emotions and surroundings. However, by doing so, we encourage the appearance of fine lines and dynamic wrinkles.
Additionally, with age, our collagen and elastin production lessens while we naturally start losing fat around our face. Combined, these can lead to a looser facial tone, wrinkles, hollow upper cheeks, and heaviness above the jaw line and around the chin, giving our skin a tired and aged look so let's look at the different non-surgical treatments that aim to give your skin a new lease on life.
Wrinkles and lines
Wrinkle injections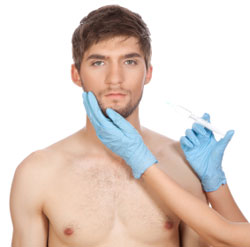 The most popular and effective treatment for tackling the fine lines and wrinkles is wrinkle relaxing injections. The most renowned of these is Allergan's Botox.
For those of you who fear the dreaded 'frozen' look, it's important to realise that the key to a successful wrinkle injection treatment is an experienced practitioner, skilled in the art of moderation.
The injection works by relaxing muscles in the treated areas, leaving them unable to contract and reducing excessive facial movements.
Existing deep wrinkles are smoothed out and new ones are prevented from forming, with the effects lasting between 3-6 months. There is also a cumulative effect that means you might need fewer injections over time. The key here is not to wait until the toxin has completely disappeared. Your practitioner will be able to advise you on the most suitable top-up time for you.
On the flip-side, overdoing it is a sure-fire way to end up with 'frozen' unnatural results, which is why you need to have complete faith in your practitioner.
The reason this treatment has seen such success is because there is no downtime, and you walk away with revitalised and natural looking results.
Dermal fillers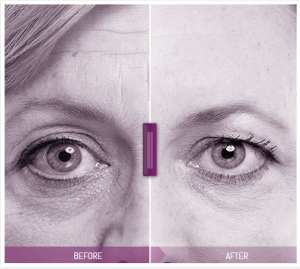 Dermal fillers are injected directly into wrinkles so as to plump the indented lines and add some volume.
To restore fullness to lips, sunken cheeks, and give more definition to the face, we inject temporary fillers containing hyaluronic acid (a natural substance found in the body).
Unfortunately there has been some controversy regarding fillers and there are some concerns that have to be kept in mind.
Firstly, there are over 160 kinds of fillers certified for sale in the UK and available for purchase and use by "non-healthcare professionals" as they are not classified as medicines.
Secondly, many patients are never made aware of the complications that can arise with the use of semi-permanent/permanent fillers, like the fact that although they last 'forever', they can only be surgically removed.
Moreover, because permanent fillers (often containing acrylic acid) work by stimulating an inflammatory reaction within the skin that makes scar tissue build up and lock it into place, the results and possible complications are unpredictable.
At The Private Clinic we only use the highest quality of temporary fillers and we are committed to our patients from start to finish, including after-care.
When fillers are administered correctly by regulated healthcare professionals, the treatment is quick, with results lasting between 6-12 months and no downtime whatsoever.
Facial definition and sagging skin
8 Point Lift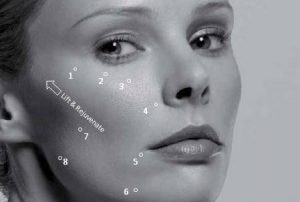 We mentioned dermal fillers earlier and the 8 Point Lift makes use of them to create a non-surgical facelift.
Also known as the Liquid Facelift, this specialised treatment targets key areas of the face to restore lost volume by combating the soft tissue loss that occurs with ageing.
The same rules as for dermal fillers apply but this technique offers a more complete solution compared to individual filler treatments with results lasting up to 18 months.
With the 8 point Lift there's no risk of complications usually associated with a surgical facelift, it's more affordable and there's zero downtime.
Thread lift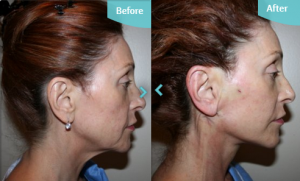 The Thread Lift is highly specialised and requires a significant level of expertise to implement effectively.
Performed under local anaesthetic, the treatment sees anchoring sutures placed under the skin with the use of a fine needle that lifts sagging tissue.
The sutures have bi-directional cones that cling to the face's tissue and do not need to be removed as they are principally made out of polylactic acid and are completely bio-degradable.
The acid has also been known to encourage collagen production, helping to add to the natural fullness of the face.
The procedure lasts between 30-60 minutes and the downtime is minimal but some slight bruising, swelling and mild tension may be experienced in the week after treatment.
The performing doctor will provide individually tailored advice taking into account a patient's lifestyle to ensure recovery is as quick and easy as possible.
The Thread Lift is recommend for people over 30 who want to tackle moderate to prominent signs of ageing and want a more dramatic effect than individual wrinkle injection s or dermal fillers can provide.
That being said, the lift can be combined with other treatments such as dermal fillers, to add volume to hollow cheeks and the like.
Thermage

Gwyneth Paltrow and Oprah Winfrey have championed the use of Thermage to combat skin laxity and wrinkles but a few conditions have to be fulfilled in order to enjoy the best results this treatment has to offer.
The procedure itself consists of a hand-held piece being passed over problem areas and emitting radiofrequency technology to heat collagen so that it contracts and causes skin to tighten over time while the production of new and remodelled collagen will further the effects.
It's the only non-invasive procedure that helps tighten and contour skin in a single treatment without any surgery, injections or downtime.
First generations of the treatment could be rather painful and The Private Clinic is one of the few UK clinics to offer the new ThermageCool Comfort Plus Technology (CPT) system.
Thermage CPT is especially designed for the face, neck and decolletage and incorporates a cooling system and a vibrating hand-piece that aims to try and keep discomfort to a tolerable minimum.
It is particularly important to get this treatment done by reputable and trustworthy professionals as very few physicians have the expertise required and incorrect use can lead to burns or scarring.
The trick with this treatment is that you have to have enough collagen in the first place to be able to stimulate it.
It works on mildly to moderately sagging skin and so is not usually recommended for patients over 65.
On the other hand, it works on all skin types and colours while also being a year-round treatment as it doesn't require you to avoid the sun.
The procedure takes 45 minutes or over, depending on the size of the treated area, and makes the skin tighten so that the full effects will be visible after 3-6 months.
To find out more about our facial rejuvenation treatments, please call us on 0333 920 2471 or use our online contact form
We have skin rejuvenation and injectable clinics across the UK including, London Harley Street, Birmingham, Bristol, Buckinghamshire,  Leeds, Manchester and Northampton.