More and more people in their 20 are turning to Botox, as recent headlines attest. As a response, we're getting a lot of questions about whether it is good or bad to have Botox before turning 30.
With the number of Botox procedures among 20-somethings rising 8% in 2012 to 92,955 from 2011 in the US, according to the 2012 Plastic Surgery Statistics Report by the American Society of Plastic Surgeons – Botox looks set to rise in popularity with this seemingly image-conscious cohort.
There are lots of arguments out there and having Botox in your 20s is controversial but should it be completely avoided?
There are arguments for and against early Botox use.
We thought we would try and make it clearer in a blog post.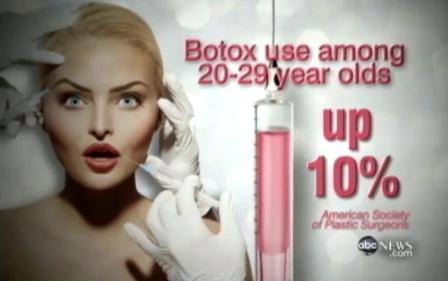 Pros
Certainly there are individuals who benefit from Botox treatments in their 20s. If you suffer from excessive sweating (or hyperhidrosis), migraines and other relevant medical conditions, Botox could be an effective solution. Botox has been helping people for years, more recently it has helped a burns victim tackle painful itching associated with the damaged skin. Of course, some individuals will naturally have visible lines characteristic of someone much older that could benefit from Botox. A good chat with a medical professional will help you to better understand what you can do, safely and sustainably.
Cons
For lots of people Botox for cosmetic reasons in your 20s should be avoided. Botox works by temporarily paralysing the muscles that affect wrinkles and lines. Long-term paralysis will affect muscle function, which is why you need to work with an experienced and qualified medical practitioner to avoid some of the problems associated with its incorrect application and use.
Ensure you choose an experienced and well-qualified medical practitioner who has your best interests as their priority. A good practitioner will work with you to give you natural looking, long lasting results.
Choosing The Right Clinic
When used for cosmetic reasons it should be used sparingly in your 20s. Staying safe in the sun and a good skin care routine will often go a lot further in helping you fight off lines and wrinkles. There is a lot you can do to revitalise your skin in the meantime such as skin peels and IPL photorejuvenation. By taking good care of your skin in your 20s, it will make the effects of botox in your 30s and above a lot more beneficial.
The Private Clinic
The Private Clinic has skin rejuvenation and injectable clinics across the UK including: London Harley Street, Birmingham, Bristol, Buckinghamshire, Leeds, Manchester and Northampton.
Aesthetic Doctors
Aesthetic Nurses
For more information on Botox procedures at The Private Clinic, please contact us on 0333 920 2471 or use our online contact form.