It has recently been reported that "a lack of trained skin specialists is having a huge impact on acne patients" It means that there are often long waits for those seeking specialist advice on skin issues such as acne.  Those suffering with acne especially may already be feeling frustrated and helpless to then be denied access to a dermatologist can cause a skin condition to become almost be life-ruining.
Here at The Private Clinic we understand how much acne can affect your life and especially your self-confidence. We have over thirty years of medical experience in treating a variety of skin problems and we are now one of the UK's leading clinics for dermatology and skin. There has actually been a 65% increase in dermatology enquiries at The Private Clinic so far this year compared to the same period of time in 2016.


The N Lite is our most popular treatment for acne. This treatment aims to target the root cause of acne, bacteria. The treatment is suitable for all skin types and it can be used to treat acne on the face, neck, back and chest. It has been described as the most significant advancement in the treatment of acne in decades.
Find out more about the N Lite Treatment here : https://www.theprivateclinic.co.uk/blog/2016/11/05/what-is-n-lite
We have spoken to practitioner Vicki Newman from The Private Clinic at The Gatehouse Clinic, Northampton about her top products and treatments that she recommends for acne prone skin.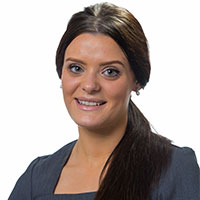 In clinic we have a range of different products and treatments to help improve and control acne but here are some of mine, and my patient's favourites;
The Advanced Nutrition Programme 'Accumax' are supplements that work to clear acne prone skin. It contains unique blend of ingredients – including an exciting ingredient called DIM. DIM is a metabolinite known as a hydroxy pathway which sends a message to the hormones to calm down and together they help to maintain healthy looking skin and a flawless complexion. The supplements also won't cause any dryness or flakiness which is often common in most topical acne treatments.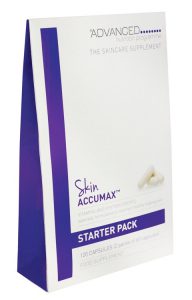 The Obagi Clenziderm range is a prescription strength range of products aimed at clearing acne. The products are nurse prescribed and ingredients include a solubilized form of 5% BPO which is designed to penetrate deep into the follicle and clear acne fast. Results start from 1-2 weeks after use and the products are also designed to help prevent future breakouts.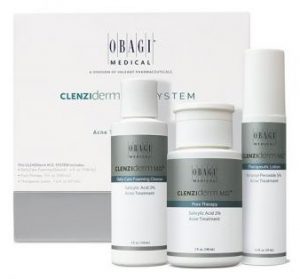 Peroxide works for acne as it is a keratolytic agent with antibacterial actions.  The effects from using is can include peeling form the drying action helping the skin become more balanced
I have personally been using the Obagi 360 system and I am astounded by the results, I have used Cosmeceutical products which have been glycolic based for 2 years now and had accepted my skin was as clear and exfoliated as it could be and I was happy but did feel I lacked a little in brightness. After  two weeks of using Obagi I can't believe the enhancement of my skin in every way, it was brighter, younger, clearer, healthier  and felt tighter. I am so confident now that I feel I do not have to wear make up (unless I want to for special occasions) and a lot of people compliment my skin when I am not wearing make up and say 'they want it like mine', which is a shock to them when I say I not wearing any!  The retinal 0.5 within the product is what has achieved this result and it is a fabulous range to use forever or like myself fluctuate between different types of products and use when needed.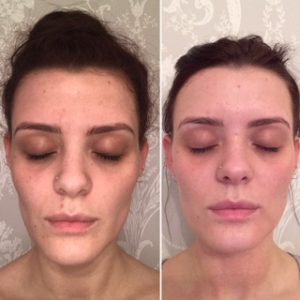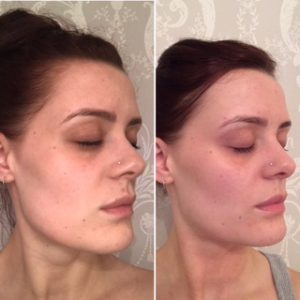 The Cleansing Gel with Salicylic Acid from Circadia is another favourite. The product gives your skin a deep cleanse and the beta-hydroxy salicylic acid helps to soften your skin and exfoliate. It works by drying the oil within the skin that normally triggers the acne keeping it under control. I normally recommend that this product is used as regularly as 3-5 times a week although you should attend a consultation first so we can assess your skin.  Used in combination with the Circadia Day and Night Time Control Moisturisers this is a great skin care regime to add into your routine.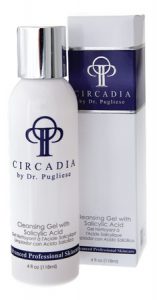 Alongside all the great products we offer here, we also have a range of Skin Peel treatments that are perfect for exfoliating and enhancing the skin. The peels available here can be tailored to your skin type and often the peels work to remodel your skin rather than physically peel it although this is a common side effect with the stronger peels. Whatever your skin type is, there will be a peel suitable for you.
So whether it is acne or another skin complaint that you are seeking specialist advice for we recommend your make an appointment at a clinic local to you to come in for free skin consultation where we can look at your skin as well as speak through your lifestyle and skin care regimes and tailor a skin treatment and product plan that is unique to you.
The Private Clinic
Our leading UK dermatologists target root cause bacteria, the underlying factor behind problem acne, and create bespoke plans for all skin types.
Visit us in clinic at;
London Harley Street, Bristol, Birmingham, Manchester, Leeds, Buckinghamshire and Northampton
To book a consultation to find out more about the acne treatments and products we offer, please call 0333 920 2471 or use our online contact form to get booked in at a clinic local to you.