Luke, a Leeds-based content creator and photographer, decided to improve his appearance with the help of uplifting dermal fillers.
For some time, he has been concerned by the visible look of his undereye area. This prompted him to seek out a non-surgical dermal filler treatment to give his appearance a welcome refresh.
As a busy influencer, he regularly spends his time both behind and in front of the camera lens, shooting creative campaigns for a range of well-known brands. This has put his face under the spotlight, prompting him to notice areas that could perhaps benefit from a cosmetic revamp.
Luke's Dermal Filler Treatment Journey
With this in mind, he reached out to Dr Hanson Yu, an expertly trained aesthetic doctor and dermal filler practitioner based at The Private Clinic. With years of experience in facial rejuvenation and a passion for zero-fuss, minimally invasive treatments, he explained how Luke could benefit from Tear Trough Filler treatments to revitalise his undereye zone.
Dr Hanson discussed Luke's facial concerns to get a clear understanding of his ultimate goals. After listening to Luke's needs and understanding the demands of his creative job, Dr Hanson recommended the placement of deeply nourishing hyaluronic acid fillers to a range of different areas across Luke's face. Luke also wanted to improve his jawline, which he felt he needed to further define and sculpt in order to achieve the right look during his photoshoots:
Luke explains:
"The undereye area was one of the areas that I really wanted to sort out. After speaking with Dr Hanson about the issue I've got with my eyes, he also recommended what he could do to my jaw to improve that because I have had issues with my jaw where I clench my own teeth for photos to give that structured look to my jaw."
Based on this feedback, Dr Hanson put forward a holistic treatment plan with dermal fillers to enhance the shape of Luke's masculine jawline while also adding volume and hydration just beneath his eyes.
Dr Hanson's Treatment Recommendations
Dr Hanson developed a holistic plan to brighten, smooth and replenish Luke's skin while improving his chiselled, masculine look.
Tear Trough (hollow under eye)  Rejuvenation
Addressing Luke's primary concern, Dr Hanson injected hyaluronic acid into the slightly sunken skin just beneath Luke's eyes. This helped to minimise the appearance of dark circles while restoring volume and brightening the periorbital area.
Cheek Contouring
Dr Hanson was able to give Luke improved facial definition around the cheeks by strategically placing hyaluronic acid cheek fillers into Luke's mid-face area. This easily applied cheek enhancement can help to create 'male model' cheeks that look streamlined and ultra-defined.
Male Jawline Contouring
He also targeted Luke's jawline to give Luke's naturally chiselled bone structure greater definition. This gave Luke a desirable angular look that would stand out during his creative content campaigns.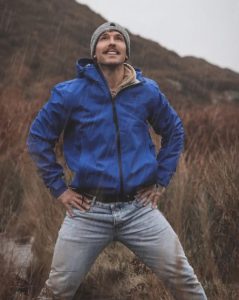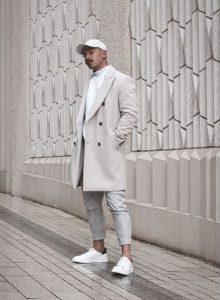 Luke's Results
When asked about his thoughts on the facial filler treatment, he was amazed by how he has gained the desired aesthetic he has always wanted:
"The aftereffect is unreal. I've achieved the aesthetic that I've been trying to get myself without putting any effort in. It's incredible. I'm blown away by the results."
He was also impressed by how easy and painless the procedure was:
"I can't get over how easy it was if I'm honest. The whole thing was so simple. It's painless, but I imagined that it would be a lot more painful. I thought the process was going to take a lot longer, but it's quick and easy."
Subtle but different
He also commended Dr Hanson's expert method of achieving transformative results in an understated way:
"When I first looked at it, I couldn't believe the difference. It's subtle but different and my confidence is going to be through the roof" from now on. So much so that he is comfortable recommending the treatment to "absolutely everyone" and even his mum.
Before and after photos – Luke
Front