Emsculpt – Build Muscle
Builds muscle & burns fat, Non-invasive buttock lifting. With no downtime, and no needles.
Builds muscle & burns fat
Non-invasive buttock lifting
Voted 92% Worth it rating by RealSelf's Patient Choice Rewards 2019
What's on this page
Medically reviewed by Lorcan Sheppard BSc MBBS FRCA, Chief Medical Officer and the Medical Advisory Committee for The Private Clinic.
Last Reviewed March 22nd 2021
Related Cosmetic Surgery
Emsculpt is a non surgical body shaping and fat reduction treatment that not only reduces fat but helps to tone and strengthen the muscles in the areas treated.
Unlike fat reduction treatments like CoolSculpting and Liposuction which target the fat directly. Emsculpt's fat reduction results are instead a knock on effect from what the device is doing to your muscles.
Emsculpt treatment is able to contract the muscles beyond what is possible through physical training, producing improved muscle tone and enhanced fat metabolism. The results from Emsculpt are backed by 7 clinical studies which show fat loss as well as defined and sculpted muscles to the abdomen and buttocks following a series of 4 treatments.
Emsculpt is available at our clinics in Stoke Poges, Buckinghamshire and London Marylebone which is just a short 5 minute walk from our London Harley Street clinic. Book your free consultation to find out more today.
The following results were achieved in clinical studies on healthy patients:
19% reduction of fat
4cm /1.5-inch loss in waistline circumference
16% increase in muscle mass
11% reduction in abdominal muscle separation / diastasis recti
5 x increase in fat metabolism (apoptotic index increased from 19% to 92% after treatment)
80% patients with visible lifting effect of buttocks
96% patient satisfaction
What areas can Emsculpt treatment target?
Stomach/Abdomen
Buttocks (Butt Lift)
Upper Arms/Biceps/Triceps
Thighs
Calves
The Emsculpt uses High Intensity Focused Electro-Magnetic Technology (HIFEM) which induces powerful supramaximal muscle contractions in the body that are not achievable through voluntary contractions that occur during exercise. These supramaximal contractions force the muscle tissue to adapt by remodelling the inner structure which results in muscle building and burning fat.

The non-invasive HIFEM (high intensity focused electromagnetic) technology is said to induce 20,000 supramaximal muscle contractions in 30 minutes.
One 30-minute procedure is equivalent to 20,000 sit-ups and squats!
What are the benefits of Emsculpt?
FDA Approved
Builds muscle & burns fat
World's first non-invasive buttock lifting procedure
Tested by professionals
No downtime, no needles
Clinical results show 19% fat loss and 16% muscle increase.
EMSculpt Neo
Introducing Emsculpt Neo
Emsculpt Neo is a newly improved fat burning and muscle building treatment that we now offer patients at our London clinic. Introduced in late 2020, this advanced body contouring treatment builds upon the legacy of EMSculpt's standard treatment by fusing 2 technologies into one for better results. Patients can now burn up to 30% more fat and build 25% more muscle with minimal effort or downtime thanks to the introduction of radiofrequency (RF) stimulation, which has the power to destroy fat cells to a greater degree. Meanwhile, EMSculpt's electromagnetic fields trigger thousands of muscle contractions to help patients build up muscle mass at the same time. 
It is the first and only technology that blends the muscle-building benefits of high-intensity electromagnetic energy (HIFEM+) with radiofrequency (RF) fat burning. This has made the treatment once of the most effective ways to enhance fat reduction and increase muscle growth in the fastest way possible.
What areas can the Emsculpt Neo treatment target?
Emsculpt Neo has been approved by the FDA to treat the same areas at the standard EMSculpt device:
Stomach/Abdomen
Buttocks (Butt Lift)
Upper Arms/Biceps/Triceps
Thighs
Calves
What are the benefits of EMSculpt Neo?
The main benefit of choosing Emsculpt Neo is its exceptional body sculpting results. Independent studies have proven that the technology outperforms other non-invasive body sculpting treatments by delivering higher percentages of fat loss and muscle toning. Other methods deliver a 22.4% loss in fat, and a 15-20 percent muscle growth after 4 30-minute treatment sessions. But Emsculpt Neo goes further by generating 30% more fat reduction and 25% more muscle growth on average. It is ideal for patients who have more fat to shift, as this technology can treat patients whose BMI is higher than average (up to 35). The main benefits are outlined below:
Achieve 30% more fat reduction (*on average) in four 30-minute sessions
Achieve 25% more muscle volume (*on average) in four 30-minute sessions
Tone and strengthen your core whilst burning through fat cells
A 30-minute procedure is equivalent to 24,000 sit-ups or crunches at the gym
Choosing between Emsculpt or Emsculpt Neo
The best way to determine which body sculpting procedure is right for you is to seek out a consultation with our trained practitioners. They will assess the areas that you would like to treat before recommending either Emsculpt or Emsculpt Neo as the preferred treatment option. In general, the standard Emsculpt procedure is better suited to patients who have less excess fat to lose. It's ideal for patients who only need to trim and sculpt their figures, like those who want to remove pockets of fat around their six-packs for example. Emsculpt Neo's intensive treatment has the power to burn through more fat, making it ideal for patients with a higher BMI. Our practitioners will walk through your body goals with you before recommending the best treatment to suit your own unique needs. 
as seen in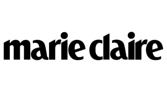 Before & After
Take a look at the Before and After photos to see the results from Emsculpt treatment.
What to Expect
The Consultation
Patients will attend their Emsculpt clinic for a free consultation with one of our Emsculpt experts. They will assess your suitability for treatment and go through information about the treatment to help you feel more informed in making your decision to go ahead with treatment.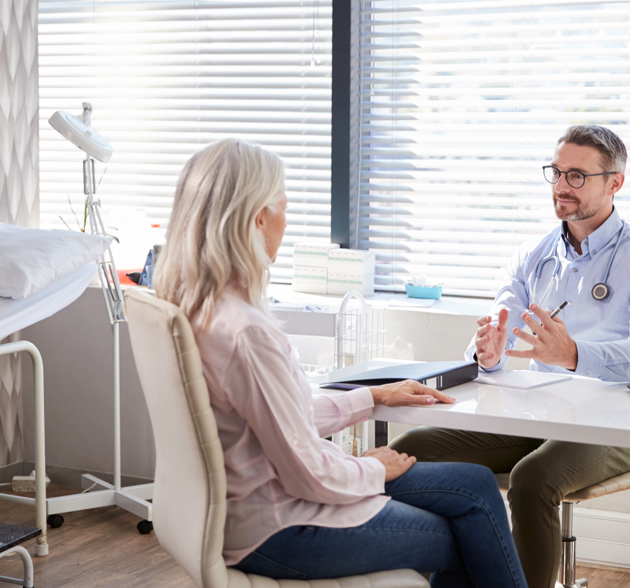 Emsculpt Treatment
When you attend clinic for your Emsculpt treatment you will have a flat treatment paddle applied to the area being treated whilst you get comfy on the treatment bed. The practitioner will start the treatment at a low intensity and will work to increase this to 100 as you continue your treatment and treatment sessions.
The treatment can feel intense as the paddle will hold your stomach rigid for seconds at a time with periods of relaxed tapping in-between. After 30 minutes, your treatment will be complete, and you will be able to leave and continue with your everyday activities.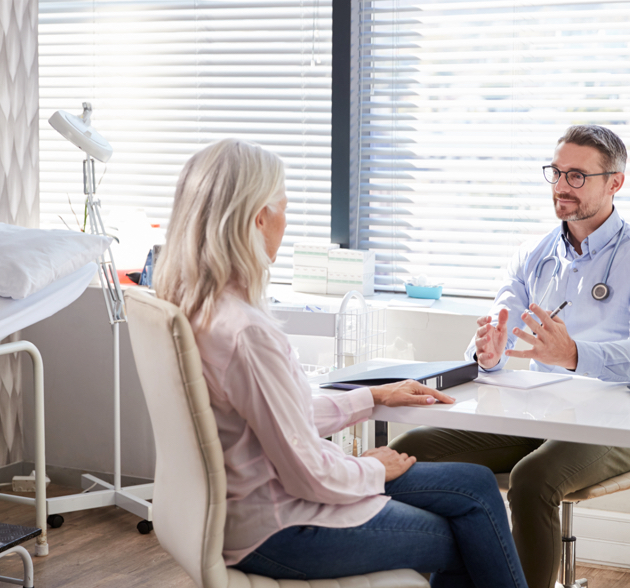 After Emsculpt Treatment
Emsculpt treatment does not require any downtime. Patients may feel sore and sensitive in the treatment area, but this will be similar to the feeling after an intense workout.
The results following Emsculpt treatment are best seen following a course of 4 treatments. Many patients are able to feel the results of treatment after their first treatment. The first signs of treatment will be noticing more strength when it comes to exercise, being able to hold a plank or squat for longer than they are used to for example. Visible results from treatment are best seen 2-4 weeks following the last treatment session and these will continue to improve in the weeks following.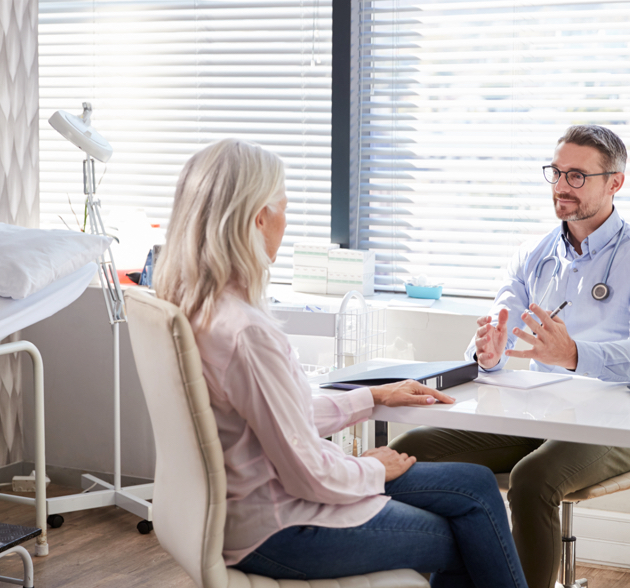 FAQs
Who is suitable for Emsculpt treatment?
Emsculpt treatment is best suited to patients who are looking to reduce fat and build muscle. It is best performed on patients who have stubborn areas of pinchable fat.
Emsculpt is not suitable for anyone with medical implants such as pacemakers, cardiac defibrillators or women who are breastfeeding or are or may be pregnant.
To find out whether you are suitable for Emsculpt treatment visit us for a consultation with one of our Emsculpt trained Clinical Practitioners.
When will I see the results from Emsculpt treatment?
The results from Emsculpt will vary on alot of factors such as age, physical condition and BMI.
Patients will be able to feel the results from Emsculpt after their first treatment. Visible results are best seen 2-4 weeks following the last treatment session and these will continue to improve in the weeks following.
Can Emsculpt help with diastasis recti?
Emsculpt is really effective at improving muscle tone and burning fat but it can also be used to help improve diastasis recti. Diastasis recti or rectus abdominis diastasis is common in women post-pregnancy. The pressure on the stomach from pregnancy can cause the abdominal muscles to stretch and separate causing a bulge in the stomach. In most cases the muscles are eventually able to shrink back to their original shape but for some this does not happen.
Previously surgery was the only way to rectify this issue which can cause a significant amount of unwanted downtime. Emsculpt offers the first non-surgical means of improving this condition boasting a 11% reduction in abdominal muscle separation.
To find out more about Emsculpt treatment for diastasis recti, please contact us to book a consultation with one of our expert Emsculpt practitioners.
How much does Emsculpt cost?
The cost of Emsculpt treatment starts from £1,800 for a course for 4.
Please ask about our post Liposuction and post Coolsculpt treatment packages.
Where can I go to have Emsculpt treatment?
Our Emsculpt treatments are carried out in-clinic in;
London Marylebone, Devonshire Place and Buckinghamshire
online contact form.