In our recent trend report we revealed that 21% of patients voted Jennifer Lopez as the celebrity body that they most aspired too. Having celebrated her 50th birthday this year, Jennifer Lopez's front runner position is a clear demonstration of the desire for health and fitness, over mere youth when it comes to body shape.
However, it has been reported that Jennifer Lopez's body is not just down to intense workouts, she has been having daily Emsculpt treatment sessions.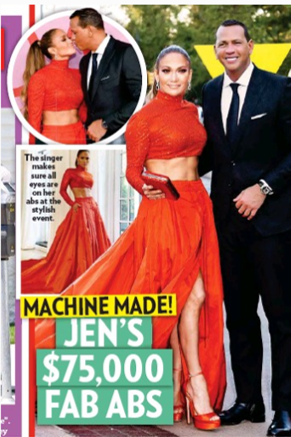 What is Emsculpt?
Emsculpt is a non-surgical body shaping and fat reduction treatment that builds and strengthens muscles in the areas treated which could include the stomach/abdomen, buttocks/butt lift, upper arms/biceps/triceps, thighs and calves.
The treatment contracts the muscles beyond what is possible through physical training which results in improved muscle tone and enhanced fat metabolism.
What are the benefits of Emsculpt?
19% reduction of fat
4cm /1.5-inch loss in waistline circumference
16% increase in muscle mass
11% reduction in abdominal muscle separation / diastasis recti
5 x increase in fat metabolism (apoptotic index increased from 19% to 92% after treatment)
80% patients with visible lifting effect of buttocks
96% patient satisfaction
How does Emsculpt work?
Emsculpt uses High Intensity Focused Electro-Magnetic Technology (HIFEM) which induces powerful supramaximal muscle contractions in the body. These supramaximal contractions make the muscle tissue adapt by remodelling the inner structure which encourages muscle building and fat loss.
HIFEM technology is said to induce 20,000 supramaximal muscle contractions in 30 minutes. One 30-minute procedure is equivalent to 20,000 sit-ups and squats!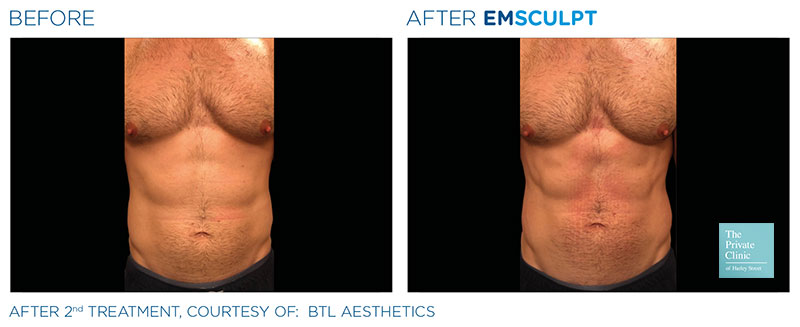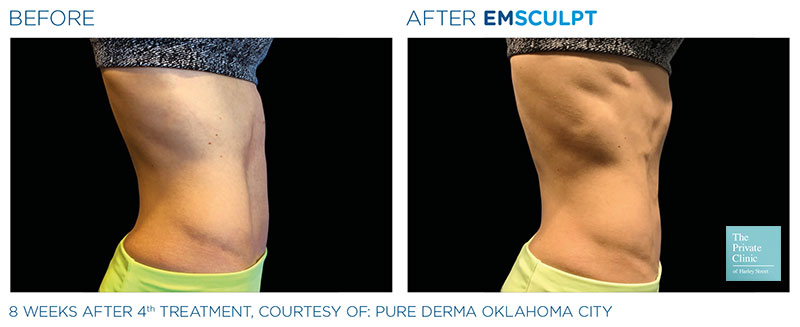 See more Emsculpt before and after treatment results here
According to Woman's Day magazine (NZ); Jennifer Lopez is a keen fan of the muscle building treatment and confirms that she will be continuing treatment well into her 60s and 70s to ensure she still has the best abs in Hollywood.
Read our extensive Emsculpt FAQs here
To find out more about Emsculpt treatment, please call 0333 920 2471 or use our Emsculpt online contact form
Emsculpt treatment is available at our clinics in Stoke Poges, Buckinghamshire and London Marylebone