As much as we love hearing about and seeing our patient results, we also love sharing them with other potential patients considering the same procedure.
Vaser liposuction, although a day case procedure – is not a quick fix and sometimes it can take up to a year for you to see your final results which is why it is great to be able to show you some of our past patients photos and testimonials to help you decide if the procedure is right for you.
Testimonials
Dr Wolf was absolutely AMAZING through the whole process! My treatment has changed my life and I can't thank The Private Clinic enough!" *

London

---

"I would like to say a huge thank you for the outstanding service you have given me both pre/post op. You have truly gone the extra mile and have made this whole experience so easy. I am already so happy with the results and i can't thank you enough." *

Birmingham

---

My partner and myself have both just had vaser Hi def (4 areas each) at the Leeds Private clinic. We did a fair bit of research before choosing The private Clinic and knew that after the vaser , recovery would be no walk in the park. We are so pleased we chose them , from our initial consultation back in July with the lovely Sorena ,to our procedures last Saturday and our Following MLD massages with Julie , every bit of our journey and experience has been superb.

Leeds
Vaser Liposuction can be performed in a number of areas including;
Chest/Abdomen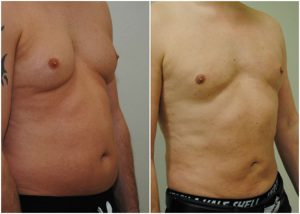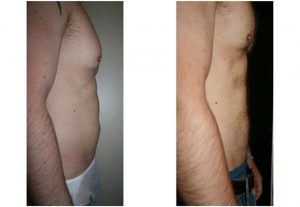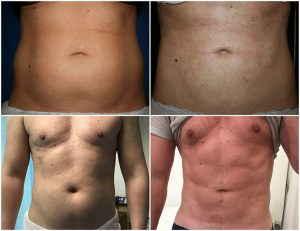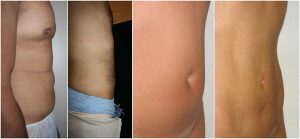 Arms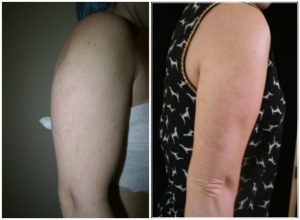 Thighs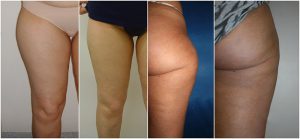 Other areas include Buttocks crease, male chest, flanks and back. See our 'What Areas Of My Body Can Vaser Liposuction Target?' blog to find out more.
Vaser Liposuction at The Private Clinic
You can book in for a vaser liposuction consultation at our London Harley Street, Birmingham, Manchester and Leeds clinics. We've performed over 11,000 Liposuction treatments. Our Doctors and medical teams are ONE of the most experienced in the country. Your procedure will either be performed at one of our carefully chosen hospitals or in one of our in-house theatres.
The Private Clinic prides itself on ensuring you have the best quality and most comprehensive care:
24-hour patient helpline to ensure you are always in the best of hands.
As many post-operative care and appointments with your surgeon, doctor and nursing team as required.
One year cover for all surgical, hospital and nursing care, in case of any medical issue giving you peace of mind*.
Comprehensive patient information, every step of the way
Highly experienced surgeons and doctors who have years of experience in vaser liposuction.
Outstanding hospital facilities.
Competitively priced for our expertise and experience.
With over 35 years' experience of Cosmetic medical Excellence, you are in safe hands.
Our excellent reputation for patient safety and satisfaction, honest advice and outstanding care means your journey with The Private Clinic will be an exciting experience to a newfound shape.
See our before and after photos.
Our liposuction and body contouring specialised surgeons are:
To find out more about Vaser Liposuction or to make an appointment please call 0333 920 2471 or use our Vaser Lipo online contact form.