For centuries, the beauty ideals and standards portrayed in the media have often been sought-after by individuals wanting to enhance and improve their features, in particular, the look and shape of their bodies. Body sculpting can be considered as art work, with the artist (surgeon) carving and shaping the patient's body to create the desired silhouette. The days of wearing corsets have virtually ceased to exist, with modern advances in cosmetic surgery that have brought about changes to these conventional methods of body sculpting.
What is VASER Lipo?
VASER (Vibration Amplification of Sound Energy at Resonance) Liposuction is essentially body contouring and fat removal through use of ultrasound technology. This minimally invasive procedure is targeted to break down fat cells which are then removed from the body through a suction method. VASER Liposuction is less invasive than the traditional Liposuction, and is suitable for both women and men. Common advantages and results of VASER Liposuction include (but are not limited to):
Overall improvement of body shape & contour
Permanent, immediate and natural-looking results. Individuals after an even more definition may like to consider the VASER Hi-Def / VASER 4D
Minimal downtime
Low risk of bleeding and discomfort
Firmer, tighter skin in most patients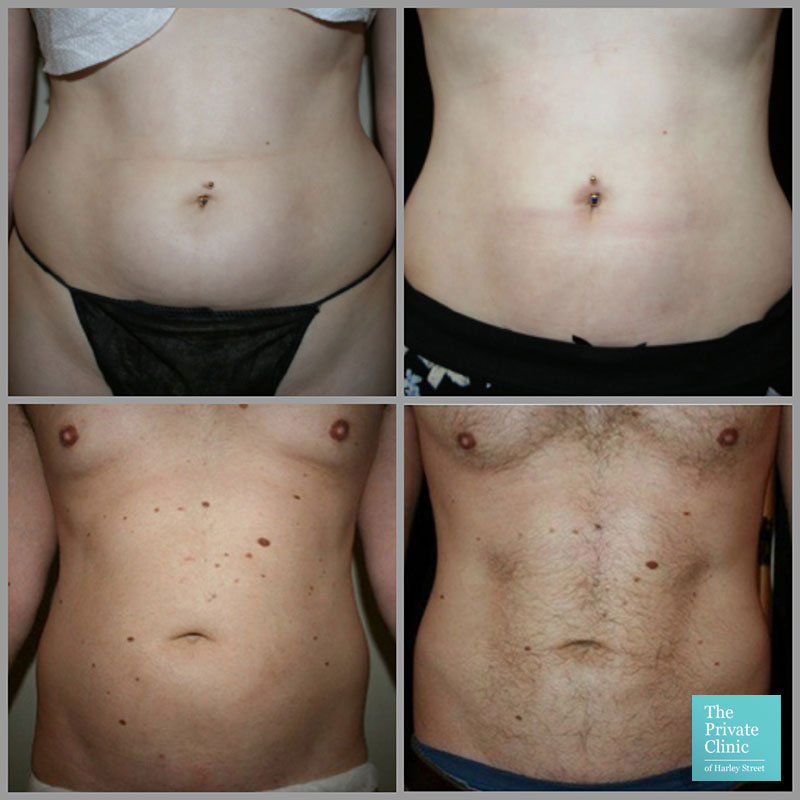 Why VASER Lipo?
A number of men and women wish to improve and define their body shape, with the concern often being areas of the body that are too "wobbly" or seem resistant to fat loss (even with regular exercise and a healthy diet). In an ideal world, human beings could merely pick and choose where fat is stored on the body, in accordance to their wishes. Unfortunately, this simply isn't a reality, as fat deposition is often genetically pre-determined. VASER Liposuction is one of very few procedures that can offer people some control of where and when their body fat is stored.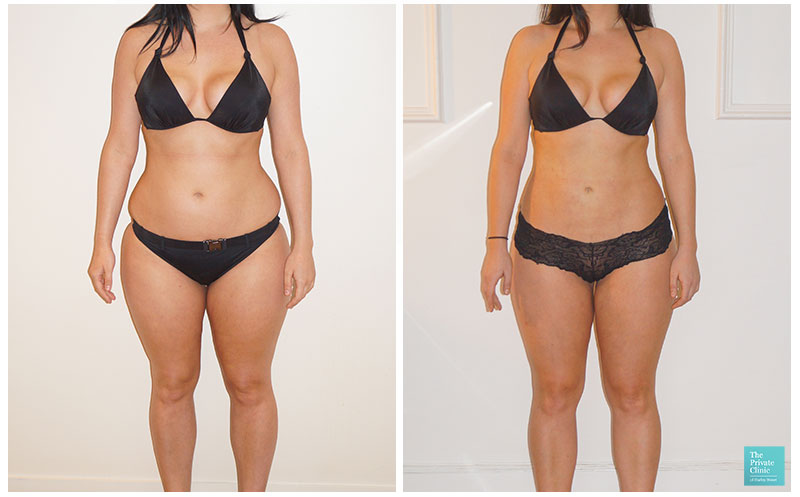 Where is VASER Lipo done?
We offer VASER Liposuction consultations and procedures in several of our clinics across the UK. We have fully equipped medical theatres in London, Birmingham, Leeds and Manchester, with around 2,000 VASER Liposuction procedures performed each year.
Consultations for VASER Liposuction treatment are available nationwide. As well as being in association with The Advanced Body Sculpting Institute, our specialist team of doctors are amongst the very top industry leader for body sculpting and contouring;
Vaser & MicroLipo Liposuction Doctors
For more information on VASER Liposuction and other Lipo/Body Contouring treatments, please contact us on 0333 920 2471 or use our online contact form.