There are plenty of facial rejuvenation treatments out there but which ones are the best for lines and wrinkles? Many facial skin treatments can improve the appearance of the face, reducing lines and wrinkles even if they are not primarily designed to target them so please get to know all our treatments to see if you would benefit from a more versatile treatment.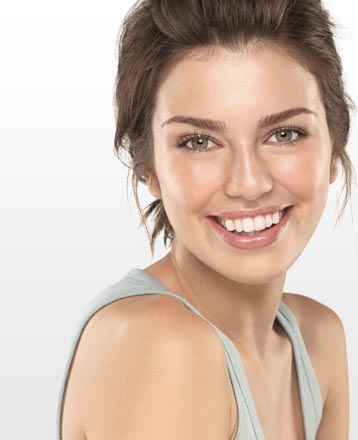 Here at The Private Clinic we welcome patients who may not know exactly what treatment they would like, hoping that we can advise them on the range of treatments available and their suitability to each one. Those kinds of patients have definitely come to right place. We wanted to make it clearer to patients what treatments are available for facial rejuvenation, particularly wrinkles and lines, so below is a treatment guide:
1.       Botox
Wrinkle injections, like Botox, are the most popular non-surgical cosmetic procedure every year with many thousands regularly having this effective wrinkle treatment. Botox helps to smooth out the face and prevent further wrinkling. It has been around for many years and as long as it is administered by a qualified and experienced medical professional it should be completely safe.
2.       Dermal Fillers
Dermal fillers are also hugely popular as people look to plump up and contour the face to a greater extent than Botox can. Dermal fillers can lift the face and reduce the appearance of fine lines and wrinkles with natural-looking results. Ensure you choose an experienced and qualified professional to achieve great, long-lasting results.
3.       Chemical Peels
Chemical peels work by carefully taking off the top layers of the skin and promoting the growth of new skin cells, taking away damaged, wrinkled skin. They come in many strengths and uses for the skin, including salicylic and TCA peels. Make sure you get to know your options and the likely results. Stronger peels will require considerably more downtime than lighter peels but the results are going to be more noticeable. Specialised skin care products offer an even lighter option, which are available at The Private Clinic from our expert team.
4.       Laser Therapy
There are a range of laser therapies available that can target lines and wrinkles. Get enough information to know why certain laser treatments are better suited for treating lines and wrinkles compared to others. Lasers can be increased or decreased in wavelength (essentially strength) to suit different patient needs, particularly when it comes to skin colour as darker skin types require less intense treatments to protect their skin. The Private Clinic offer Pixel Laser therapy and Pearl Laser Therapy for facial rejuvenation.
5.       IPL (Intense Pulse Light) Therapy
IPL is a non-laser light-based treatment that directs focused light on the skin to take away damaged skin and improve the quality of skin. It is popular because it has a wide number of uses, including treating lines and wrinkles, and there is less downtime associated with it compared to laser treatments.
6.       Thermage
Thermage is an effective facial rejuvenation treatment that uses radiofrequency to improve the skin and tighten it, resulting in considerably visibly-improved skin. It is a treatment popular with celebrities, including Oprah Winfrey and Gwyneth Paltrow.
7.       Titan
Titan is an infrared treatment that stimulates the production of collagen and tightens the skin, resulting in reduced appearance of lines and wrinkles. Results are long-lasting and downtime is minimal.
8.       Microdermabrasion and Dermaroller Treatments
These treatments offer quick results if you aren't looking for the kind of results you can expect from a laser treatment, for example. They are effective mini-rejuvenation treatments that can be easily performed in your lunch break or just after work with no downtime to perk your face up and keep those lines and wrinkles in check.
The Private Clinic
The Private Clinic of Harley Street has locations in London, Bristol, Birmingham, Manchester, Leeds and Glasgow with a large number of consultation rooms across other parts of the UK we visit regularly to advise you on our treatments and how we can help you.
The Private Clinic has been around for over 30 years, offering the latest and most advanced cosmetic treatments. We specialise in minimally invasive cosmetic and medical procedures with as little downtime as possible. Find out more about our facial rejuvenation treatments here: https://www.theprivateclinic.co.uk/