Jen had been feeling insecure about her legs for a long time but since she noticed varicose veins starting to appear she has felt even worse as no amount of diet or exercise was going to reduce the appearance of them.
"For every girl displaying their perfect pins on Instagram, there's me hoping they don't show or hiding them away."
Jen had varicose veins on both of her legs with her left knee being the most prominent, this was the one she wanted to focus on first with the aim of getting her right leg treated too if successful.
It wasn't just the physical appearance of the veins that bothered Jen. She found herself feeling uncomfortable and her legs feeling heavy if she had spent the day on her feet. Jen also experienced itching and discomfort around the vein on a regular basis too.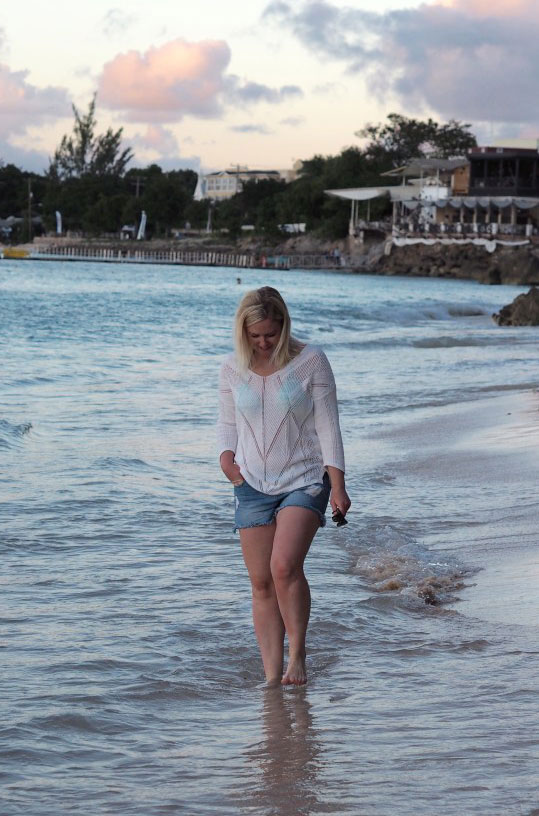 Jen initially went to see her GP to try and find out the cause of her varicose veins but the usual causes did not apply to her which left her feeling even more helpless.
"It's usually related to pregnancy, being overweight (sure, I'd like to lose a few pounds but not so much so that I would fall into this category) or spending a lot of time on your feet. None of which apply to me and can't be the cause. So why it's happened to me, I don't know."
Although Jen tried not to let her varicose veins determine what she did and didn't feel comfortable wearing she did find; especially in the summer months her fear of wearing a dress without tights particularly frustrating.
"You won't find me in a short dress that exposes them (not without tights) jeans or trousers are usually my friend. Which has made heatwave dressing a challenge!"
Jen decided that the time had come to finally do something about her troublesome varicose veins and came to visit us at our Harley Street Clinic to find out more about our range of varicose vein treatments including EVLA (Endovenous Laser Ablation).
"I met with Mr Rittoo who immediately made me feel at ease. He explained the procedure and that it's a fairly simple and quick – It's walk-in, walk-out so minimal drama around it.  Which is good, I am of course nervous – as I think is normal having any sort of medical treatment really. But overall I'm really excited. I know I'm in great hands with The Private Clinic who have a long history of treating varicose veins."
Jen went ahead with an EVLA procedure to treat the underlying causes of varicose veins and a micro phlebectomy to treat the visible branch varicose veins.
"Mr Rittoo – who saw me for my consultation, operation and follow up – plus his team were all fantastic. In particular the nursing staff too, who were very caring and comforting when was having a bit of a nervous wobble on the operation table."
The procedure itself doesn't take long and Jen was able to leave the clinic shortly afterwards once she was feeling ready to do so and soon enough Jen was back to work and her usual activities although taking a bit easier than usual of course.
"No-one would have noticed had I not mentioned it myself"
Jen is now four months post-procedure as is feeling really happy with the results of her EVLA treatment and despite some incision marks still being visible she is much more comfortable about exposing them.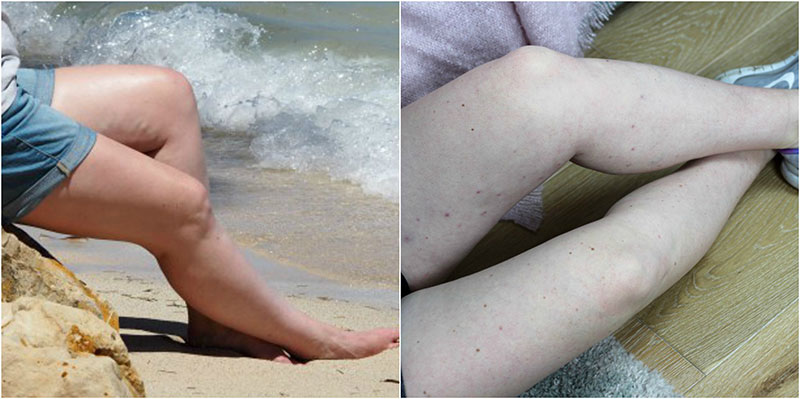 "I am really delighted when I look at my leg and no longer see the varicose vein there that made me feel so insecure. I can't wait until next summer when the small incision marks that remain will hopefully be all healed and I can wear shorts without feeling like an awkward turtle.  I would 100% return to The Private Clinic for the same treatment again and would trust them to take good care of me for that second leg."
To read more about Jen's Varicose Vein treatment story you can read her blog here.
*All of our patient stories are based on the personal experiences of our patients and represent individual body shapes and results. Please bear in mind that result s may vary from person to person. All testimonies are provided voluntarily by our patients and clients. Their comments have not been altered in any way, and their experiences are their own.