Choosing a tummy tuck/ abdominoplasty surgeon is not an easy task and a crucial decision to make. You want to find a surgeon who will recommend and deliver the best and most safest results for you. Choosing the right surgeon will allow you to have peace of mind and you should expect to be supported with excellent service, care and aftercare during your journey.
We're here to give you some advice on choosing the best abdominoplasty /tummy tuck surgeon for you, including important areas to check and research.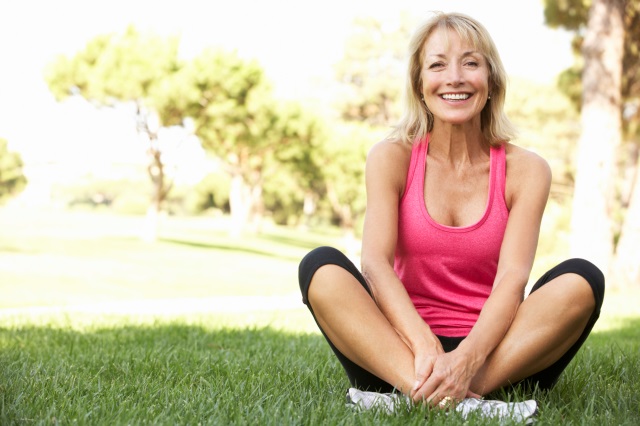 1. Check Before and after photos: Before and after photos can give you an idea of the tummy tuck outcome you can expect with that surgeon or clinic. Take a look at scarring and the effectiveness of results. Although, every patient is different, it can be useful to see 'before pictures' similar to your own body and the outcome achieved. These may be available on the clinic website or online sources such as RealSelf. Your surgeon should also show you patient results during your consultation.
2. What range of tummy tuck surgeries are available? As well as the standard/ full tummy tuck procedure which is best for patients with significant excess skin there are also a variety of other techniques available too. Be sure to check that the clinic or surgeon offers a range of tummy tuck types, addressing different needs. It may be that you are more suited to a variation of the standard procedure, and this can be advised by and offered by surgeons with a range of abdominoplasty options.
Please see below examples of different tummy tuck options:
Mini Tummy Tuck: Best for patients with a small amount of tissue between the tummy button and the area above your pubic region.
Extended Tummy Tuck: Best for patients with excess skin and fat in the lower back, flank and upper hip regions.
Brazilian Tummy Tuck: Combines a tummy tuck with liposuction, best for those with more excess skin than fat.
Fleur De Lis Tummy Tuck: This procedure targets excess skin from both the upper and the lower abdomen. The skin is pulled downward  and inwards towards the centre of your abdomen resulting in a smooth and flat tummy.
3. Tummy tuck experience: Tummy tuck surgery requires significant experience and training in order to ensure a successful and safe outcome. It is important for you to check the years of experience that surgeons have in performing tummy tuck procedures as well as how frequently they perform the surgery. It is also helpful to select a surgeon with experience to perform various different types of abdominoplasty as that way you will know that you are receiving the right type of procedure.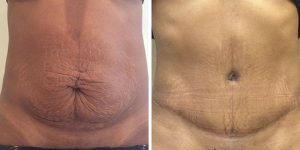 4. Surgeons certification and training: Check for board membership of leading professional bodies for reconstructive and plastic surgery such as The British Association of Plastic Reconstructive Surgeons (BAPRAS)and The British Association of Aesthetic Plastic Surgeons (BAAPS). Board certification means your cosmetic surgeon has undergone formal relevant medical training.
5. Read patient testimonials and watch patient stories: Patient reviews provide a more realistic, first-hand insight of the experience you could expect with each clinic, and are an important part of your research. You may find patient reviews, testimonials and videos on the clinic website and sources such as TrustPilot and Google Reviews.
6. Care and Aftercare Provided:  The clinic's approach to care and aftercare directly affects your safety, comfort and support throughout your surgical journey, so it is important to find out what is included. Would you be assigned a patient advisor who can support you throughout your journey? Is there is an emergency helpline you can contact? How many follow up sessions are provided post-procedure? Patient reviews can also give you a strong insight into the care and aftercare provided by surgeons and their clinics.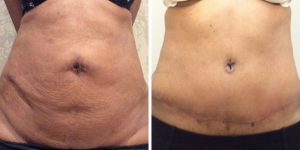 7. Are surgeon consultations compulsory?: All well respected surgeons and clinics should have a prerequisite of a minimum of one face-to-face consultation before your procedure. At least one consultation should be with the tummy tuck surgeon who will be performing your procedure, and not only a practitioner or patient advisor. A plastic surgeon is able to undertake a medical assessment, and issue a medical opinion of the best possible options for you.
8. Evaluate your surgeon consultation: Ultimately, you cannot make your final decision on your surgeon until you have had your consultation, after which you should ask yourself:
Did I develop a good rapport with the surgeon?
Would I be comfortable asking the surgical team any queries I have during the process?
Am I confident in the surgeon's ability to perform my tummy tuck surgery?
Am I pleased with the recommendations suggested by the surgeon?
Is my surgical plan being tailored to my individual requirements?
Why choose The Private Clinic?
The Private Clinic present some of the most experienced and highly qualified surgeons in the UK for our tummy tuck team. To ensure that we meet your needs, we're proud to offer our patients a wide portfolio of tummy tuck procedures, including the standard tummy tuck, mini tummy tuck, Brazilian tummy tuck and extended tummy tuck.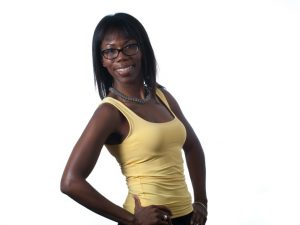 With a Tummy Tuck at The Private Clinic, you can have peace of mind you will receive first-class treatment at every stage. Our surgical teams offer the highest consideration to patient care, aftercare and service, which is frequently praised by our patients.
"I will give 5 stars and I would recommend this company to anyone. from the staff to the Doctor Mr. Richards, they are all happy, friendly and welcome you, and look after you very well." – Tummy Tuck Patient at The Private Clinic
"Dear Aggie I would like to say thank you so much for making my experience with you feel very personal. The time you have taken to make me feel truly cared for through each and every stage of the process has ment a lot … ☺ Mr Richards with his calming voice and full explanation of the procedures and you with your experience and warmth, both making me feel confident in the decisions I eventually made. The skill of Mr Richards in helping to achieve the goal I had for myself… please thank him again for me… I know this is your job but you both have truly made me feel extremely happy with myself. The results can only get better and I will do my best to achieve that in taking care and listening to the advise given. Thank you to all at Northampton clinic x" – Tummy Tuck Patient at The Private Clinic
"I had a Brazilian Abdominoplasty done with The Private Clinic in Harley Street. I have to say the procedure went well, the care and the team was fantastic. Most of all the surgeon Mr William Van Niekerk was brilliant. I never had any pain after the procedure and I highly recommend The Private Clinic." – Tummy Tuck Patient at The Private Clinic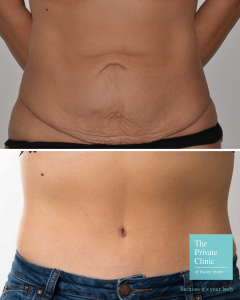 Find out more about our tummy tuck procedures on our website, offering tummy tuck before and after photos, answers to helpful abdominoplasty FAQ's and detailed information about the procedure.
Tummy Tuck surgeons at The Private Clinic
If you would like to arrange a consultation, please get in touch via 0333 920 2471 or request a tummy tuck consultation on our website. Tummy Tuck surgeon consultations are available with The Private Clinic in London, Birmingham, Northampton, Leeds and Manchester