After having two children, Barbara found herself with excess skin around her lower abdomen. After meeting with Mr Adrian Richards she decided to go ahead with an abdominoplasty to remove the excess skin.
"I'd say it changed me by making me more comfortable in my own skin and more appreciative of my body."
During her pregnancy Barbarba had carried large babies that sat basically outside of her own body cavity. Her previous 26 inch waist grew to 45 inches over 9 months which left Barbara with substantial diastasis recti otherwise known as a separation of the abdominal muscles. This, alongside the sagging abdominal skin and a C-section scar left Barbara with an unwanted abdominal bulge.
Despite Barbara's strong exercise routine and toned muscles underneath, she was still left with a body that she felt unhappy with.
Tired with carrying around the excess skin she knew that an abdominoplasty or tummy tuck surgery was the only way she was going to be able to repair the muscles and remove the excess skin.
"I was tired of looking like I was 3 months pregnant after eating a meal! I had spent 17 years waiting for the perfect opportunity to go ahead with surgery so after months of research I finally decided to take the plunge and booked in with Mr Adrian Richards for abdominoplasty surgery"
Since having surgery Barbara finally feels a joy in getting dressed without having to consider how to hide her abdomen, and is thankful that she no longer feels the need to suck in her stomach after enjoying a meal.

"The initial feeling is unreal, I was finally able to run my hands across my flat stomach and feeling the skin against my muscles brought a massive smile to my face. I am now more comfortable of my own skin and much more appreciate of my body."
We asked Barbara what she should say to someone in her shoes thinking about an abdominoplasty;

Research! Always do your research to firstly find out if this is the best option for you. If it is then make sure you only see an experienced, top rated plastic surgeon who you not only feel comfortable with but work within a results-proven clinic that is specialised in the procedure you are considering.
And how would you sum up your surgical experience?
If I could only use one word it would be 'Phenomenal!'
From my first meeting with Mr Richards and his staff, to the day of surgery and all the care I received post-op… they all exceeded my expectations. The bedside manner of the team was amazing and that was so important to me. They made sure I understood the procedure and the care plan was very clearly explained to me, so I knew exactly what I should be doing, and what to expect at all times.
I was no stranger to surgery and the aftercare needed after having two c-sections myself, but I must credit Mr Richard's skills as in comparison. I had very little pain and my surgical scar is able to be well hidden in my bikini area. I am so happy I chose Mr Richards and his team for my surgical care – my only regret is not doing it sooner!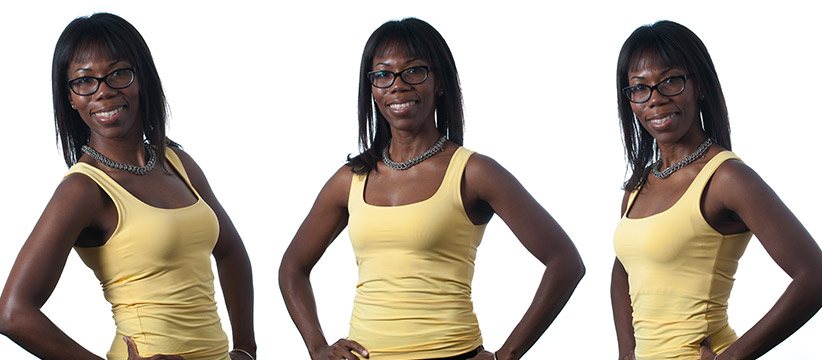 All of our patient stories are based on the personal experiences of our patients and represent individual body shapes and results. Please bear in mind that result s may vary from person to person. All testimonies are provided voluntarily by our patients and clients. Their comments have not been altered in any way, and their experiences are their own.