We recently spoke to Laura Marin, celebrity personal trainer, about the role of diet and the hormone, leptin or 'starvation hormone', in fat removal. While VASER Lipo and MicroLipo help, lots of us need more guidance. As a group of medical cosmetic clinics, you are our first priority at The Private Clinic and we would like to see all our patients healthy, especially in order to maintain their results.  So as part of our web series – War on Fat – we wanted to talk about diet and leptin in tackling body fat.
In a nutshell – our bad diets damage our ability to process how much we should eat and our hunger response, leading to leptin-resistance – an inability to feel full properly. The good news – you can manage your body back to feeling full easily with a good strategic diet, says Laura Marin.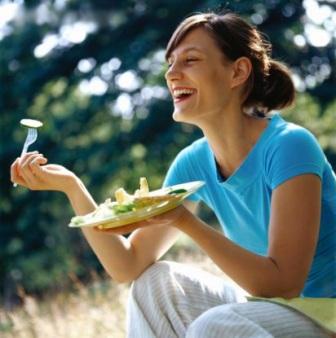 Diet
There are a whole host of benefits of a good, healthy diet if you are overweight. Not only will it help you lose weight but it can also help manage your insulin levels, which seem to help your leptin levels – making that healthy meal feel truly satisfying. Of course, it may take time but you can definitely manage your cravings better with a strategic diet, according to personal trainer Laura Marin.
Leptin – the 'obesity hormone' or the 'starvation hormone'
There is more and more evidence to suggest obese people are at a physiological disadvantage – they literally are hungry all the time because of leptin levels, more specifically they may be leptin-resistant. It's often called the 'obesity hormone' but more people are calling it the 'starvation hormone'. Leptin is a protein that's made in fat cells. Leptin essentially tells your brain that is has enough energy stored in fat cells for the body to carry on normal energy-hungry activities.
Leptin levels when we eat should rise accordingly and let our brain know we have had enough and helps make us feel full. Leptin-resistance is being attributed to many obese people and develops out of high sugar diets – which have a host of ill-effects – and expose our bodies to high levels of leptin leading to resistance. So in effect we need more and more food to get the feeling of fullness leptin is responsible for.
More research points out that the problem is we seem to have a leptin level floor but no leptin level ceiling, meaning as some people gain weight it may be hard to feel satisfied and full without eating more. In leptin-resistant people the body may be obese but the brain is starved. High leptin levels are supposed to indicate to the body that it doesn't need to eat anymore; in leptin-resistant people this doesn't work.
The Private Clinic
We can advise and treat your excess body fat issues with a range of treatments and procedures with your short-term and long-term health in mind, from our world-class team of medical professional. Our VASER Lipo procedures are very popular body contouring fat removal procedures. Find out how it could help you: https://www.theprivateclinic.co.uk/treatments/lipo-body-contouring/vaser-liposuction
To find out more about Laura Marin and how she can help you focus on your diet and exercise regime, please see her website: http://www.lauramarin.co.uk/