A tummy tuck, medically referred to as an abdominoplasty, is a cosmetic surgery procedure performed to make the abdomen flatter and firmer. Excess fat and skin are removed from the abdomen area in order to tighten the muscles and tissues of the abdominal area. Tummy tuck procedures are popular with patients following childbirth and weight loss where they have more excess skin than fat which can only be removed surgically not via liposuction alone.
We have a team of some the best tummy tuck surgeons offering patients a full range of tummy tuck procedures including full tummy tuck, mini tummy tuck, extended tummy tuck, fleur de lis tummy tuck and brazillian tummy tuck.
William Van Niekerk, MB ChB, MSc, MRCS, FCMI FRCS (Plast), RAF (qs), GMC Number: 4362791
Mr William Van Nierkerk is an aesthetic plastic and reconstructive surgeon with over 20 years of medical experience. Mr William Van Nierkerk has pioneered the brazillian tummy tuck technique at The Private Clinic.
The brazillian tummy tuck is a combination of liposuction with a tummy tuck and is best suited for patients with more excess skin than fat. Liposuction is used to remove fat from the flanks and waist as well as the abdomen area to give you an overall more sculpted appearance. As the majority of the fat is removed via liposuction there is less risk of complications that are often associated with a full abdominoplasty and many patients do not require an overnight stay.
Mr William Van Nierkerk is available at our London Harley Street clinic.
Mr Navid Jallali, BSc, MB ChB (Hons), MD FRCS (Plast), GMC Number: 4404969
Consultant Plastic Surgeon, Mr Navid Jallali is a fully accredited Plastic Surgeon who can carry out the full range of abdominoplasty (tummy tuck) procedures. He works with his patients to decide on the most appropriate technique to help them achieve their desired outcome.
Mr Navid Jallali is available at our London Harley Street clinic.
Mr Maisam Fazel, MA (Cantab), MB BChir, MSEd, FRCS, GMC Number: 4767420
Mr Maisam Fazel is a Consultant Oncoplastic Breast Reconstructive & Aesthetic Surgeon who also takes a keen interest in body procedures including tummy tucks. Mr Fazel frequently performs brazillian tummy tuck procedures (lipoabdominoplasty) with liposuction of the flanks to create an aesthetically pleasing profile.
Mr Fazel also specialises in mini tummy tuck procedures which is less invasive than a full tummy tuck and ideal for patients who only have a small amount of abdominal skin to be removed.
Mr Maisam Fazel is available in Buckinghamshire, Northampton, Bristol and Birmingham.
Mr Prashant Govilkar, MBBS, MS MCh, FRCS (Plast), GMC Number: 4258041
Mr Prashant Govilkar is a consultant plastic and reconstructive surgeon who has a special interested in plastic surgery procedures such as tummy tucks in patients following weight loss or post bariatric surgery.
Mr Govilkar is competent in Abdominoplasties of different types including extended abdominoplasty, belt lipectomy and a lower body lifts.
Mr Prashant Govilkar is available at our Buckinghamshire clinic.
Mr Adel Fattah FRCS (Plast.), GMC Number: 4764599
Mr Adel Fattah is a consultant plastic & cosmetic surgeon who is committed to attaining the best results for patients in his care. Mr Fattah specialises in a number of areas of plastic surgery including the body and tummy tuck procedures.
Mr Fattah most commonly performs a full or mini tummy tuck depending on the patient and their desired result.
Mr Adel Fattah is available at our Manchester clinic.
Tummy Tuck before and after photos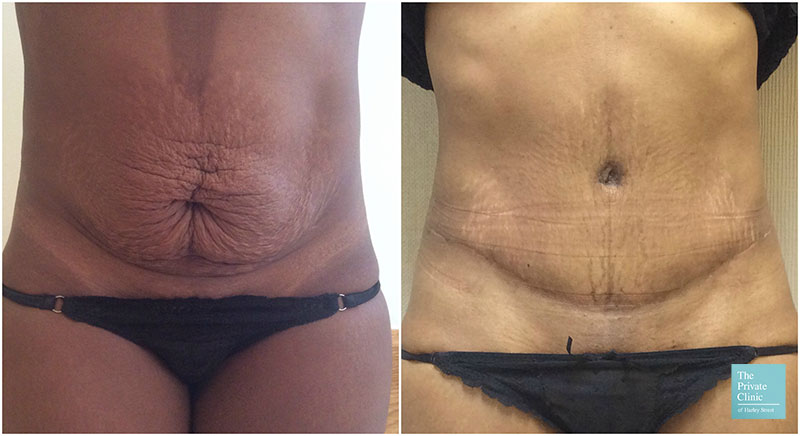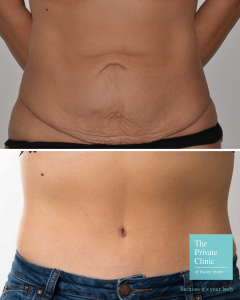 Find out more about our tummy tuck procedures on our website, where you can see more tummy tuck before and after photos, read answers to helpful abdominoplasty FAQ's and watch informative videos about the types of tummy tuck procedures available.
To find out more or book a consulation at any of our clinics please call 0333 920 2471 or use our online tummy tuck contact form to request a callback. Consultations available in London Harley Street, Buckinghamshire, Bristol, Birmingham, Manchester, Leeds and Northampton.