Ear Correction Surgery is medically known as an Otoplasty or a Pinnaplasty. The surgical procedure aims to reshape and reconstruct the ear for patients who are feeling unhappy with the shape, size or position of their ears.
At The Private Clinic we have a team of renowned ear plastic surgeons all based in the UK. Our specialists have treated 100s of patients over many years for protruding ears and offer patients the best aftercare and excellent results.
Mark Lloyd, BM MRCS (Eng.), MSc IM&T (Health), MPhil, FRCS (Plast) ECFMG, GMC Number: 4425050
Consultant Plastic Surgeon, Mr Mark Lloyd has had diverse training in ear reconstruction specialising in; Otoplasty / Pinnaplasty / Prominent Ear Correction, Split Earlobe Correction and Tribal Earlobe Correction.
Mr Lloyd previously worked as a Consultant in Plastic and Reconstructive Surgery at Birmingham Children's Hospital and specialised in reconstruction and correction procedures including ear reconstruction for children who were born with absent ears or deformed ears. He also set up on of the only units in the UK that deal with a congenital abnormality of the ear known as microtia. Mr Lloyd now brings his extensive set of skills to The Private Clinic performing a wide range of ear correction and reshaping procedures.
Mr Mark Lloyd is available at our clinics in London Harley Street and Birmingham.
Mr Adel Fattah, FRCS (Plast.), GMC Number: 4764599
Mr Adel Fattah is a consultant plastic & cosmetic surgeon with a special interest in ear correction surgery.
Mr Fattah introduced a prominent ear correction surgery technique where head bandages are not used. Instead of bandages, he uses tissue glue as a dressing which also allows patients to shower easily the day after surgery making the recovery time a lot easier.
Mr Adel Fattah is available at our clinic in Manchester.
Mr Philip Lim, BSc (Hons), MB ChB, AFRCS (Ed), MRCS (Eng.), FRCS (Plast), GMC Number: 4219068
Mr Philip Lim is a consultant plastic and reconstructive surgeon who is on is on the specialist register for plastic and reconstructive surgery.
Mr Lim is very experienced in ear correction surgery and also earlobe repair due to stretched tribal piercing or splits in the lobe.
Mr Philip Lim is available at our clinic in Leeds.
Ear Correction Surgery Before and After Results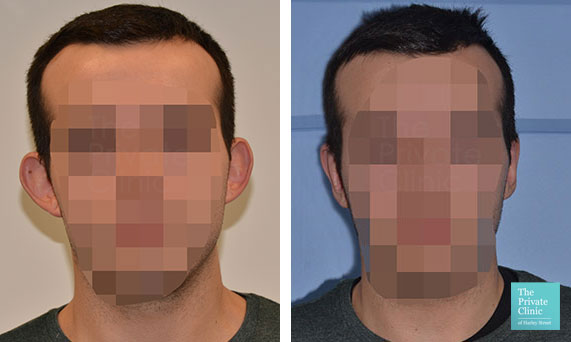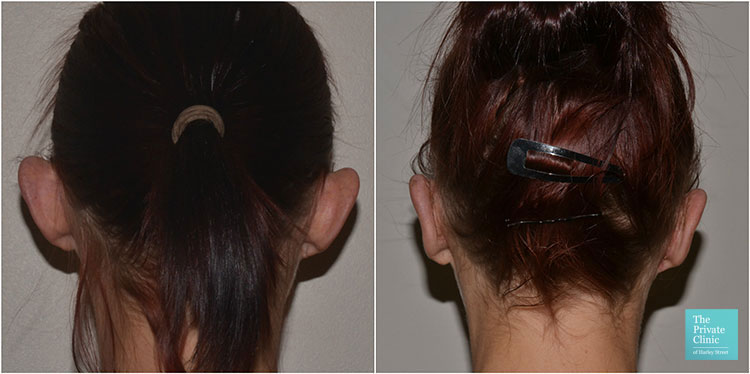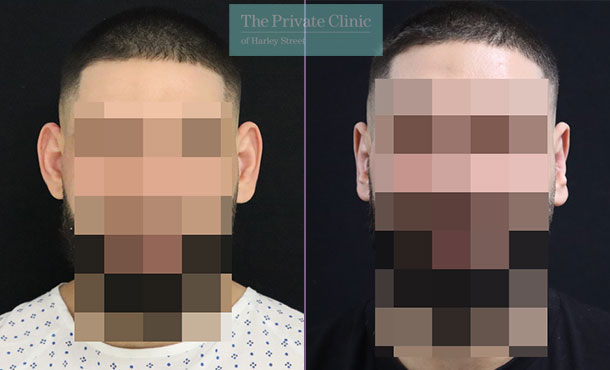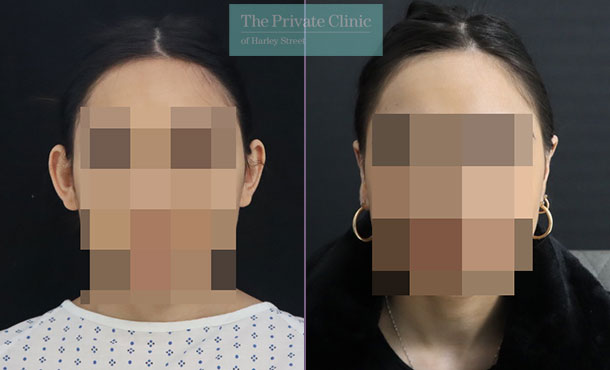 Why choose The Private Clinic for ear correction surgery?
The Private Clinic are a multi-award-winning Cosmetic Surgery provider with over 35 years' experience in Medical Cosmetic procedures and advanced non-surgical treatments.
We have world class ear specialist surgeons.
Consultations available in clinics nationwide in London Harley Street, Birmingham, Manchester, Leeds and Northampton.
We have one of the highest patients' satisfaction rates, Trustpilot 9.4, 5-star rating and 96% of patients would recommend us to their friends and family.
Dedicated aftercare including a 24-hour helpline.
See our informative Otoplasty FAQs
View our Otoplasty before and after photos
To find out more about otoplasty ear correction surgery please call 0333 920 2471 or use our online contact form to request a call back.