Watching all the celebrities grace the red carpet we can't help but feel oddly envious of their perfectly smooth and hairless legs and armpits and wonder what their secret is. An exclusive razor? Waxing? The most likely cause is probably laser hair removal.
Armenian beauty, Kim Kardashian is very open about her laser hair removal treatments and many of her sessions have been filmed for her reality show. She has previously admitted on US talk show Oprah that laser hair removal is one of her regular routines. "It's like a job, I've lasered everything"
So why the secrecy for others?
We are surprised that celebrities are not more open about receiving laser hair removal treatment but at the same time, we don't exactly tell all our work colleagues what brand of razor we are using, so it is understandable that some things we just naturally keep to ourselves.
However; the reaction we get from our patients who have received laser hair removal is incredible, with many so impressed that they have in fact told all their friends about it and probably the poor stranger that sat next to them on the bus home too!
"I had laser hair removal and the results have been unbelievable. I went in with dark, course and plentiful hair and now I barely need to shave. I can safely say that the results have been life-changing and confidence boosting. I can now strut myself on a beach at late notice without a worry." – Sammy
Laser Hair Removal
Laser hair removal, unfortunately, isn't 'magic'. It is an advanced laser treatment that works by laser light converting to heat as it passes through the skin. The heat is then absorbed by the hairs dark pigment in the follicle. The heat damages the hair follicle and inhibits its ability to grow.  Pretty cool right?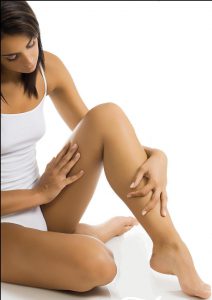 Of course, there are a couple of important rules that you will need to follow before your appointment.
Ideally, you should stay out of the sun for four weeks before your appointment. (Autumn/Winter we feel is the best time to start your treatment in order to be stubble-free by the summer!)
You must shave before your appointment. (Do not wax as the laser needs to target the pigment and waxing often removes this making the entire treatment pointless)
Avoid fake tan including sun beds. (This could increase your chances of blisters and burns as well as making the treatment slightly more difficult as the darkness of the hair follicle will be less obvious for the laser to pick up)
Make sure you have a patch test before starting your treatment. (Not everyone's skin will react well to cosmetic laser treatments and we need to rule out any possibility of pigment, discolouration and scarring)
Do not book in for a full body laser hair removal treatment (If you are told that this is possible then it may be worth reconsidering your clinic choice. There is only so much cosmetic laser light that your body should be safely absorbing each session.)
One of the most common misconceptions is that after one treatment you will be hair free. Depending on the area, you may notice a dramatic improvement after your first treatment but the best results are actually seen after having 3-6 treatment sessions. It is also important that you attend your sessions within a close timescale of 4 to 6 weeks in-between each one. Leaving it too long will just allow the hair to grow back again to its past state. As well as avoiding the above points before your treatment you will also be advised on what to avoid after treatment too;
What to avoid after Laser Hair Removal treatment
Do not wax or pluck after your treatment (Shaving is fine but pulling out hair follicles after your session complicates the process, your follicles need to fall out naturally instead)
Avoid perfumes and deodorant for 24-48 hours after treatment
Avoid hot showers, saunas and steam rooms for at least 24 hours after treatment. (Ideally 48 hours)
Use sun cream post-treatment (Your skin will be very sensitive so protect it)
So if you are looking to upgrade your beauty routine put down the razor and say goodbye to hot wax and book in for a laser hair removal consultation at your nearest clinic today.
We use the most up to date technologies, and we are registered with the Care Quality Commission, ensuring that we continue to comply with the highest industry standards.
Laser hair removal is available at our clinics in:
To book a consultation at any of our clinics, please call us on 0203 325 6555 or use our online contact form.