A lot of us spend our time battling the signs of ageing on our faces but is it actually our hands that are giving our age away?
Hands are prone to premature ageing as they are exposed to so many factors and they often suffer from volume loss, age spots, scaly skin, brittle nails and prominent veins.
There are lots of things that you can do to keep your hands looking young including; using SPF every day on your hands, wearing driving gloves to avoid excessive exposure to sunlight whilst driving, wearing gloves when cleaning and gardening, wearing gloves or sun cream when getting gel nails done under UV lights, moisturise regularly, use gentle soaps, exfoliate at least once a week, protect them from the cold by wearing warm gloves and for a moisture fix use thick hand cream overnight with cotton gloves to wake up with refreshed.
Here at The Private Clinic we offer a range of hand rejuvenation treatments;
Dermal Fillers
Dermal Fillers are a great way to turn back the time on your hands. Dermal fillers introduce volume back into areas that have lost volume during the ageing process. Made from hyaluronic acid suspended in a gel the filler is injected underneath the skin to improve the appearance of wrinkles and replace volume.
Chemical peels 
Facial chemical peels are great at reducing the signs of fine lines, sun damage and uneven pigmentation but they are just as good for reducing the same signs of ageing from the hands.  The strength of peel will depend on the condition of your hands and the downtime is usually minimal with only a slight bit of swelling or redness lasting for a couple of days following your treatment. The best results are seen after 1-2 treatments but the results are usually long-lasting if you take good care of your hands thereafter treatment.
Fat Transfer to the hands
Fat transfer to the hands involves using Vaser liposuction to remove body fat from unwanted areas and relocate it to areas that need volume such as the hands. It is a specialist procedure that should only be carried out by an experienced surgeon to avoid the risk of damaging the fat cells and the body reabsorbing them too quickly. Dr Dennis Wolf has been refining and improving the Fat Transfer methods for The Private Clinic for many years, with a high success rate. More info here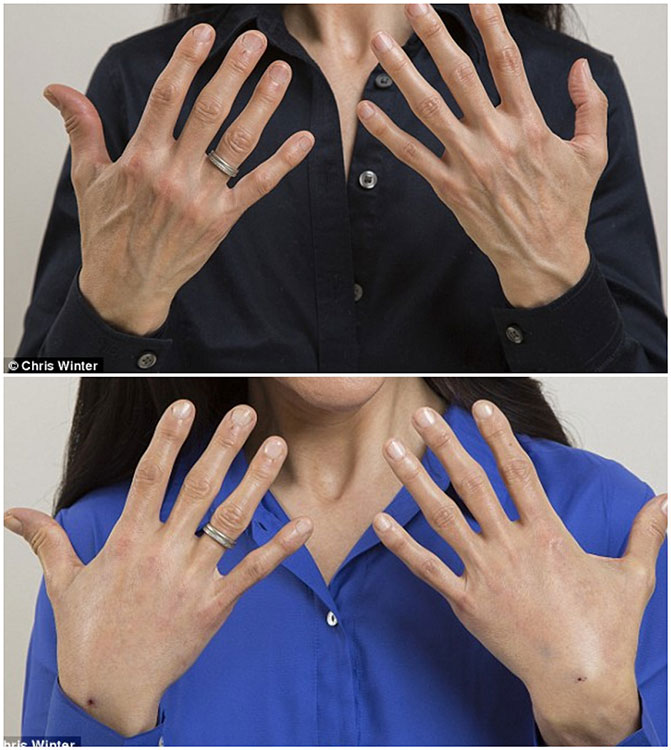 IPL Photorejuvenation
The thin skin found on your hands makes them more susceptible to visible ageing as they lack the regenerative properties that thicker skin has. IPL photorejuvenation is a broad wavelength light treatment that is pulsed onto the skin and works to reduce the appearance of dark spots and discolouration by stimulating blood flow additional collagen production.  A course of 6 sessions are usually recommended to achieve the best results.
Why choose The Private Clinic for your hand rejuvenation treatment?
We are the UK's leading non-invasive and minimally invasive cosmetic group of clinics
We have some of the most experienced specialists in the industry that can advise on the best treatment for hand rejuvenation.
We treat thousands of patients every year.
We pride ourselves on our knowledge and expertise
All of our Clinics are registered with the Care Quality Commission and The Independent Healthcare Advisory Services.
We have clinics across the UK including, London Harley Street, Birmingham, Bristol, Buckinghamshire,  Leeds, Manchester and Northampton.
To find out more about hand rejuvenation treatments or to book a consultation please call 0333 920 2471 our use our online contact form.