Consultant Plastic & Reconstructive Surgeon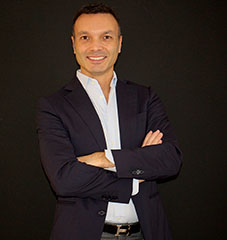 Mr Dario Rochira is a UK Consultant Plastic and Reconstructive Surgeon whose specialism lies in Rhinoplasty, Facelift and Breast Surgery.  
Working to the highest surgical standards to achieve the very best results for his patients, Mr Rochira has a passion for innovation and as such has been at the forefront of personalising numerous pioneering techniques in his field.
A highly experienced and respected member of The Private Clinic team,
Mr Dario Rochira
is a UK Consultant Plastic and Reconstructive Surgeon, who prides himself on achieving outstandingly natural surgical results for his patients.
With a degree In Medicine in 2004 and in Plastic, Reconstructive and Aesthetic Surgery in 2012 from the Catholic University of Rome (Italy) Mr Rochira's area of specialism lies in Rhinoplasty, Facelift and Breast Surgery.
Always striving to offer his patients the very best in techniques and surgical standards, Mr Rochira was the first specialist in Plastic Surgery in the UK to introduce a technique known as 'Preservation Rhinoplasty'. This advanced technique is now being regarded as the next generation of Rhinoplasty operations as it not only provides more predictable results for the surgeon, it also allows the patient to benefit from a quicker recovery time and more natural results. The need of occlusive nasal packs is not required after Preservation Rhinoplasty and breathing is allowed through the nose straight after surgery.
When it comes the Breast Surgery, Mr Rochira pioneered a personal modification of the Riberiro technique known as "auto-implant breast reconstruction" or "inferior flap mastopexy". The complex technique aims to restore the breast fullness and shape when an implant is explanted without the need for a new silicone implant. The patient's own tissue is reshaped and repositioned to achieve fullness and a more youthful natural look.
Working at The Private Clinic, Mr Rochira has built a reputation for fastidious consultations ensuring that every patient he meets leaves feeling listened to and highly satisfied with no unanswered questions.
He is also well-respected for his empathetic and trustful approach to cosmetic procedures, helping individuals to overcome their challenges and meet their goals in an empowering way that is marked by mutual compassion and respect. Mr Rochira is well versed in offering his transformative services to a diverse range of people from different backgrounds, including people from multiple gender identities. He is one of our experts in gender reassignment surgeries, with a wealth of knowledge and expertise in this area and so much more.
Mr Dario Rochira consults from our clinic in
London Harley Street
Treatments performed by Mr Dario Rochira
Research led by Mr Dario Rochira