Winter Skin Rejuvenation
REJUVENATION
Home » Winter Skin Rejuvenation
Winter is here and as the weather changes so can your skin. As you may have experienced  your skin feels and looks drier than usual, even lackluster, this is due to your skin being exposed to cold sometimes freezing temperatures and then going into a warmer environment with the heating on can seriously dehydrate your skin. But don't despair we are here on hand to keep your skin healthy throughout winter.
What are common skin issues that occur during the winter months?
Winter can, for a lot of people, dry the skin out to the extent that their skin can feel tight, sore and sensitive not only their face but their hands and scalp can also take the brunt of this season. Skin conditions like eczema, psoriasis and dermatitis can become irritated and inflamed during this time causing great discomfort.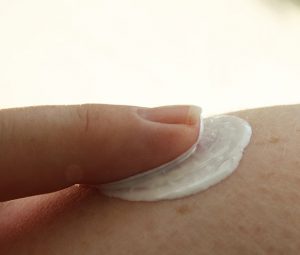 In general the problem is down to the air, cold air is often very dry as it is unable to carry much moisture which means any moisture from your skin is sucked out and you can find yourself needing to put moisturiser on a lot more often.
When you are inside in the warm, the central heating is actually drawing up moisture from the air meaning whilst you are sat there watching your favourite shows your skin is slowly becoming dry and flaky.
When you shower or bath in the winter, you may not realise but you are most likely using water that is much hotter compared to how it was in the summer. This is not ideal for your skin.
Hot drinks are often drunk by the plentiful in the winter with the hope of them keeping you warm. Although a welcome toasty treat, don't forget to stay hydrated with regular glasses of water too as caffeine can dry your skin from the inside.
The harsh winds of winter can strip your skin of its natural lipids leaving it open to redness and irritation.
What are your top treatments recommendations?

IPL is an intense pulsed light used on lower energy to wake up your fibroblasts to encourage your skin to produce more new collagen and hyaluronic acid which will helps to plump your skin and give you a brighter vibrant appearance.
Glycolic Peel is AHA derived from sugar cane, it hydrates, de-congests and increases collagen in the skin as well as boosting hyaluronic acid production, giving you a beautiful radiant glow without any downtime.  (Skin must be prepped with some Jan Marini products before 1st treatment)
Alpha/Beta Peel is great for an oilier skin type or someone who is concerned with congestions or breakouts. Lactic acid with salicylic acid, salicylic brings the inflammation down in the skin and helps to deep clean and heal the breakouts while lactic acid helps to brighten and hydrate.
Lactic Acid Peel is when lactic acid is derived from lactose in milk to gently exfoliate the skin as well as hydrating and brightening it at the same time.
What products should we be using this time of year?
You may find yourself having to switch up your skin products during the winter but knowing what your skin actually needs can often be difficult. A top ingredient to look for is hyaluronic acid as this will benefit winter damaged skin. We also of course recommend any products with SPF – despite the sun not making an appearance, your skin is still exposed to UV rays which can cause premature ageing, wrinkles and sun spots.
Any other general winter skin tips?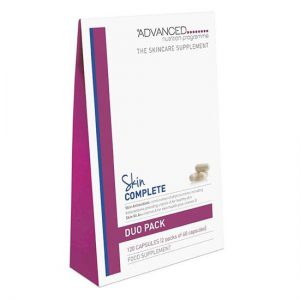 Make sure your skin is healthy as it can be by ensuring you are using products with vitamin a & c but also taking these via food and supplements helps too! We recommend Skin Complete by Advanced Nutrition IIAA which is new in stock, available at City.
The Private Clinic
With over 30 years' of excellence and a team of leading skin experts behind us, we know a thing or two about helping to restore you back to yourself. From our team of experienced Nurses and Therapists, to industry-heading Doctors and Consultant Dermatologists – we're all here to help you find a solution that works for you. Whatever your problem, we're here to help.