Why NOT to go abroad for a Hair Transplant?
There has been a big rise in men travelling abroad to have their hair transplant procedures in places like Turkey, Hungary and Greece – but at what risk?
The Private Clinic's hair transplant and hair restoration surgeons have been treating patients for many years and just like all medical facilities in the UK we have strict checks and inspections regulated by the Care Quality Commission on a regular basis. The same cannot be said for many of the abroad clinics offering hair transplant procedure however.
Below are some of the risks you may be taking by going abroad for a hair transplant;
Who will your surgeon be?
When travelling abroad for a hair transplant, it is unlikely that you will be meeting your hair transplant surgeon before the actual day of your procedure. This is a short space of time to discuss your concerns, have them inspect your hair quality and go through what you want to achieve from the hair transplant procedure as well as going through what the procedure involves and the risks associated. In the UK we also like to allow a 2 week cooling off period after meeting with your surgeon to be able to make a more informed decision.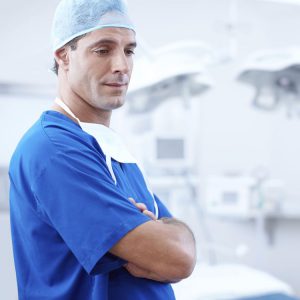 Here are some key questions to ask about your hair transplant surgeon;
Will I meet the Hair Transplant Surgeon to agree the Hair Transplant Surgery plan prior to the day of surgery and prior to any exchange of payment for surgery?
Who is the surgeon, what are their qualifications and experience, and where can I verify this?
Which parts of the hair transplant surgery will be done by a doctor and which by a non-doctor?
Who will be in charge of the procedure?
It is very common for hair transplant surgeons abroad to use other less qualified nurses who are not professionally trained in the technique and practitioners without any medical qualifications to perform the majority of the procedure instead.
Hair Transplants performed by anyone who is not a professionally qualified and experienced surgeon could result in a poor result with hair follicles growing in the wrong direction giving an un-natural appearance.
What is the clinic like?
Medical clinics in the UK go through a strict licensing process before being allowed to operate and are then continually checked on a regular basis. In Istanbul for example, there was previously only a handful of hair transplant clinics available all of which operated with a valid health ministry licenses, but today there are as many as 6 out of every 10 clinics operating illegally as a result of the rise in popularity of medical tourism.
Here are some key questions to ask about your hair transplant clinic;
Is the clinic registered with a health care authority?
How would the clinic deal with an emergency if serious complications were to arise during the procedure?
Does the doctor, clinic or hospital have insurance that covers my procedure?
Not only could you be treated in an illegal clinic, but many clinics are also not equipped to deal with any complications that may occur during the procedure, putting you at a huge and unnecessary risk.
What are the details of the treatment?
Researching details about your follicular unit extraction (FUE) or follicular unit transplant (FUT) hair transplant procedure is made quite easy with the abundance of information available on the internet but what about the finer details of the procedure that you are actually having? Usually the full details of your hair transplant procedure are discussed in your consultation with your surgeon which includes the hair follicles required, the risks and complications and after care advice but if you are not meeting your surgeon until the day of the surgery then miscommunication could occur meaning you could be having a procedure that is different to the one previously agreed.
Here are some key questions to ask about your hair transplant procedure;
What type of Hair Transplant procedure do you offer?
What are the prices per hair or per follicular unit graft and what additional costs may be incurred?
What are the possible complications?
At what stage will I be able to judge the results of the treatment?
What type of care will I need after the treatment?
How long will I need to stay abroad before I'm well enough to travel back to the UK?
Can you put me in touch with anyone else you have treated?
If a holiday 'package' is included in the price are there any hidden costs associated with this?
What happens if I change my mind at the last minute?
The cost of a hair transplant abroad is often the biggest reason why many choose to travel but the real cost of a hair transplant abroad may actually end up costing more than if you were to have it in the UK. You will have to factor in the cost of travelling both there and back as well as any accommodation stay. If you are phoning direct to the clinic from the UK, you may be paying a premium rate and there may be additional costs involving any aftercare products you are required to use, follow up appointments and the potential cost of having to go back for further surgery should your hair transplant not be successful.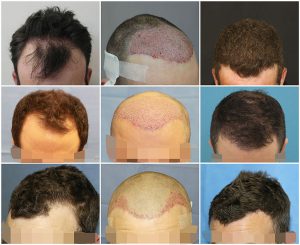 What happens when you get back to the UK?
Although a hair transplant procedure has a relatively low amount of recovery time, the actual results of the procedure can take up to a year to see the final results. At The Private Clinic we like to regularly check up with our hair transplant patients in the initial days after their procedure to ensure they are healing well but this may be difficult if your hair transplant surgeon is located abroad. If there are any complications post-procedure we would always offer a free follow-up appointments but if your surgeon is located abroad this may not be possible.
Here are some key questions to ask about your hair transplant procedure;
Who can I contact for advice once I'm back in the UK?
Will follow up checks be offered in the UK and who will do them?
What happens if I'm unhappy with the treatment or there are complications after the procedure?
Who would pay for corrective treatment and associated costs?
What languages will the doctors, nurses and other health workers involved in my care use and what language will my medical notes be in?
Good communication is vital when considering any type of surgical procedure. Here at The Private Clinic we pride ourselves on offering premium aftercare including regular catch-ups with our patients to ensure that they are happy with all aspects of both their procedure and care. We believe you may struggle to find this standard of attention to detail at most of the clinics abroad.
For many men the risk of having a badly performed hair transplant is not enough for them to seek treatment in the UK. A bad hair transplant can take a long time to fix and for many busy business men, this is time that they do not have to be sporting a less than perfect look. At The Private Clinic we pride ourselves on the care we are able to offer our patients and you can be confident that as one of our patients you will be well looked after throughout the entirety of your procedure with as many aftercare appointments that you need with our trained and experienced surgeons or nursing teams. Our 24hr call line is there for you should you feel worried or concerned about anything outside of our usual working hours.
We have been treating patients for over 35 years and we have one of the highest Trust Pilot ratings in the industry. Our reputation is that we do not take short cuts and we will only give you honest advice with the results you are looking for.
Overall, it is only you that can make a final decision on where to have your hair transplant procedure but we aim to inform you as much as possible about the potential risks that you may be facing when travelling abroad.
30% of all patients that come to see us for a hair transplant procedure have been somewhere before, often abroad and now need further work to improve on their disappointing result.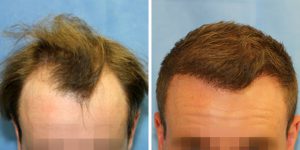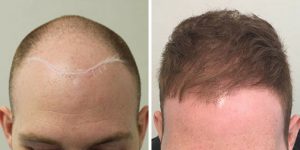 Expert Hair Transplant Surgeons at The Private Clinic
Our clinics are located across the UK meaning it is much easier to visit a number of clinics and surgeons. There will be no language barriers meaning that you will be able to easily communicate what you wish to achieve from surgery. You will only be treated by highly experienced doctors who are specialised in FUE (Follicular Unit Extraction), there will be no travel risks and you will be able to recover in your own home and surroundings.
Why choose The Private Clinic?
You will be treated by highly experienced Doctors. Our Hair Transplant surgeons are specialised in FUE (Follicular Unit Extraction) and treat hundreds of patients every year.
FUE is a minimally invasive treatment (meaning there is no cutting of a strip), and carried out under local anaesthetic – many patients either watch TV, or even fall asleep during the procedure.
You won't require any stitches after your treatment. This means that the recovery time is also reduced when compared to the Strip surgery (FUT).
We use the finest instruments, resulting in as minimal trauma to your scalp as possible.
Thanks to our advanced skills and techniques, our team ensure that the donor area looks intact after the hair transplant procedure and you can keep your hair really short if you prefer without any obvious scarring.
Following treatment, there will be no linear scarring across the back of your head as seen with the strip method (FUT) – you'll be free to wear your hair long or short.
We choose the best follicular unit (a group of hairs); this ensures that only the strongest, healthiest grafts are used for your hair transplant procedure.
Your results will look natural, with denser packing – the hair is implanted in the direction that matches your hair growth, and because we select healthy follicular units, the treated area will look densely filled.
Our surgeons are the only surgeons in the UK offering the Unshaven Hair Transplant (U-FUE) (the long-hair hair transplant), to those who prefer not to shave beforehand. At your consultation, we will be able to advise you on whether an unshaven procedure is suitable for you.
Scars resulting from injuries or previous surgeries can also be corrected. This could be a previous bad hair transplant or we can cover linear scars caused from FUT hair transplants.
The Private Clinic have a network of UK clinics and have been established for 35 years with a strong reputation for quality care, see our Trust Pilot 5 star rating here.
View our hair transplant before and after results gallery
Hear from previous Hair Transplant patients in our patient stories and videos
Read our hair transplant extensive FAQs
We have clinics nationwide in London Harley Street, Birmingham, Leeds, Manchester and Northampton.
For more information or to book a consultation with our expert Hair Transplant surgeons please call us on 0333 920 2471 or use our hair transplant online consultation form.