New Year, Better You
GENERAL
Home » New Year, Better You
Along with the new year comes that 'January feeling', which means you're probably motivated and full of hope for the future. Many will say that it's time for a 'new you', but some of you might actually want the 'old you' back, as you may feel like you've left the best version of yourself in the years gone by.
So this year, we propose that instead of trying to become someone completely different, you build on who you already are, to become a better, more confident you – be that by enhancing your current features or restoring ones that you've lost.
We're here to help you meet your goals, by offering you an unbiased and honest advice on a range of treatments, which have been known to offer life-changing results.
Stubborn fat
The January rush sees people going on diets and racing off to the gym in record numbers, and for those of you who stick to it, you might notice that there are certain areas of fat that just refuse to budge, no matter what exercises you attempt.
In such cases we often advise our patients to consider or  MicroLipo. This minimally invasive form of Liposuction is performed under local anaesthetic, through incisions so small that they don't require stitching up post-op, meaning that there's minimal risk of scarring. Best of all, the tiny cannulas used to remove your unwanted fat don't cause any damage to surrounding body tissue. You'll be back in the office in just two days' time with none the wiser.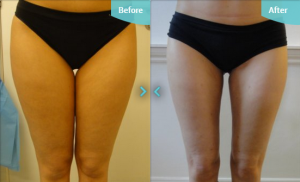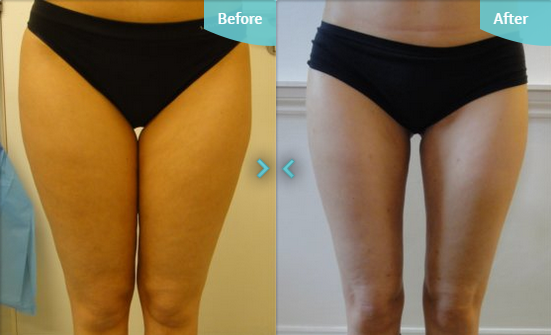 However, if you're looking to remove a larger amount of fat, or if you're after a toned and defined shape, then VASER Liposuction might be a better option for you.
The procedure makes use of ultrasound to decompose fat cells – without targeting any other tissue – which is then removed through a suction process. There are a number of VASER levels to choose from on top of the standard procedure, which will depend on the results you're after.
With VASER Hi-Def you can achieve an elite athletic figure with chiseled abs, whereas the Mid-Def procedure offers results less extreme than those of Hi-Def, but more pronounced than that of standard VASER Lipo. Finally, with VASER 360 we can sculpt the length of your legs so that you're left with firmer, slimmer legs that suit your overall body shape.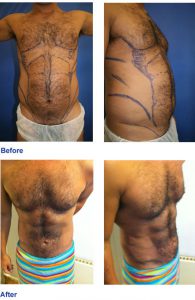 A single area for both MicroLipo and VASER Lipo, would require an investment starting from £2,600, but you'll receive an accurate quote at the time of your consultation.
Nip and Tuck
We've partnered with some of the most reputable and experienced Consultant Plastic Surgeons in the UK, in order to offer you a huge range of options to choose from – ensuring that you find the procedure that's most suitable for your needs.
A recent survey by the RealSelf cosmetic surgery review community explored the big beauty trends predicted for 2016, with Breast Augmentation still seemingly reigning supreme. Smaller breasts are in vogue now, pleasing our surgeons, as they always aim to deliver natural and proportionate results suitable for you. The implants we prefer have a reputation of being the of the highest quality and our patients can expect to pay between £4,700 and £5,200 on average for the procedure, although pricing is always judged on a case-by-case basis.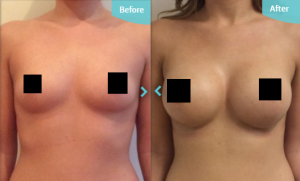 Mommy Makeovers will be as popular as ever, but it seems that patients will now want to include vaginal rejuvenation in their package. Childbirth and ageing can change the appearance of your most intimate area and as we realise that this can be a sensitive process, you can rest assured that you'd be attended to with the utmost professionalism and discretion. You can expect the treatment cost to start at £4,000, although a definite quote will be given to you during your consultation.
Finally, we have a range of treatments to peel back the years and combat the effects of aging, comprising of a number of Facelift options (including the Non-Surgical Facelift) and other skin tightening treatments such as the Arm Lift (starting from £5,400) or the Tummy Tuck (prices for a mini-tummy tuck start at £4,500 and £5,840 for a full one).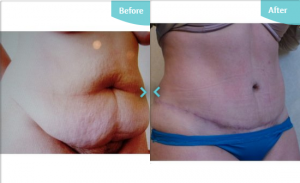 Hair Loss
We're glad to say that some of Europe's most esteemed Hair Restoration specialists work with us to bring back the confidence many lose when their hair starts thinning. They understand the wish to return to a version of yourself that you recognised and admired. Men experiencing Male Pattern Baldness needn't see it as a permanent state as thanks to our use of the most advanced Hair Transplant techniques, we're able to move the hair follicles at the back of your scalp to your crown (we charge £2,50 for each follicle).


Hair Thinning is often a more complex issue in women and we suggest visiting one of our reputable Trichologists to establish the root cause behind your Hair Loss. They work closely with our Dermatologists and Hair Transplant Surgeons and will be able to determine the most effective solution for your case.
Happy New Year!
We hope that you achieve whatever your goals you've set yourself for 2016, and we'll be happy to be part of your journey should you decide to take up one of our treatments.
Here's to a wonderful year ahead, and remember, our priority is you.
Because it's your body.