Mesotherapy to the Face is an advanced and specialised skin rejuvenation treatment using a polyrevitalising cocktail that is carefully administered to the face with no downtime or bruising. Mesotherapy to the Face is available at The Private Clinic with our leading cosmetic doctors and nurses.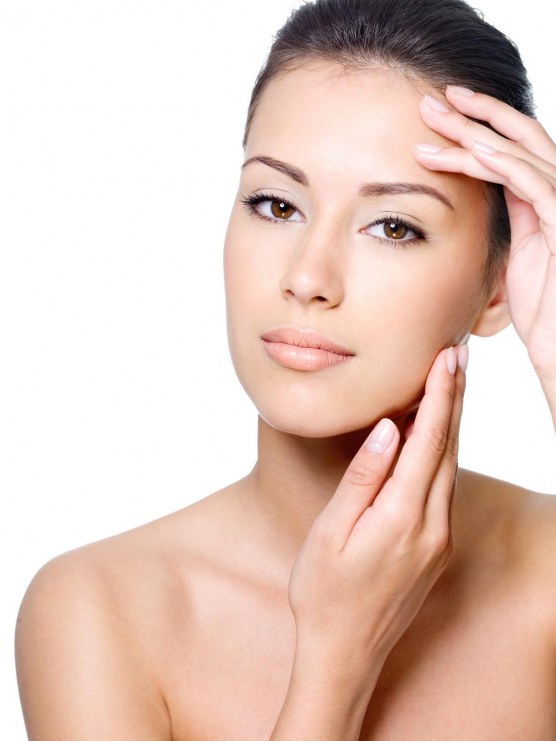 What does Mesotherapy to the face involve?
Mesotherapy to the face is a specialised rejuvenation treatment to revitalise and enhance female and male faces of all ages.
Mesotherapy uses a polyrevitalising cocktail. It is a special formulation of ingredients, including 13 vitamins, 23 amino acids and 6 minerals plus Hyaluronic acid, which is carefully injected into the face.
Who is suitable for Mesotherapy?
Mesotherapy is ideal for patients with dry or oily skin of any age. It is a popular treatment for a wide range of patients looking for overall skin rejuvenation. The treatment can be combined with wrinkle-relaxing injections and dermal fillers in the same day safely and effectively.
Over 1.6 million people across the globe have had mesotherapy and 7 million injections carried out without any side effects.
What are the benefits of Mesotherapy to the Face?
There are a whole host of benefits to the treatment for your face and body. In a recent clinical study, researchers found:
72% reduction in wrinkles and fine lines
144% improvement in brightness of skin
132% improvement in skin hydration
What is Mesotherapy?
Mesotherapy was developed in the 1950s in France and surged in popularity over the past few years as people seek our better non-invasive and minimally invasive cosmetic treatments.  Now more and more people and clinics are offering it, as people realise the host of benefits such treatments can bring to the skin.
How much does Mesotherapy to the face cost?
Mesotherapy to the face costs £1000 for a full course of treatment (6 sessions).
How long do the results from Mesotherapy to the face last?
The results following mesotherapy are expected to last for up to a year following treatment. In order to maintain your results, continued treatment will be required. The best results are seen on patients who live a healthy lifestyle with regular exercise, nutritious diet and good skin care.
What else is Mesotherapy good for?
Mesotherapy treatment can also be very effective on other areas of the body to help reduce cellulite, tighten loose skin and it can also be used to help with alopecia and hair loss.
Mesotherapy Treatment at The Private Clinic
The Private Clinic has over 35 years of experience specialising in non-invasive cosmetic treatments, always using the latest and brightest techniques available. Mesotherapy to the Face is an exciting addition to our treatment options.
Mesotherapy treatment is available at our clinics in:
If you would like to know more information about mesotherapy treatment, please do give us a call on 0333 920 5531 or use our online contact form to book a consultation with one of us expert doctors and nurse injectors.