Impressions count when it comes to your career and we are not just talking about your ability to meet targets or your performance. How you look can play a big part in firstly securing the role, but also your potential to move up from your role too.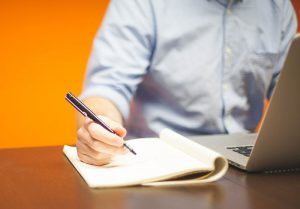 Think back to your first interview and how much care and attention you took, right down to the shine on your shoe. Wanting to make a good first impression is totally natural of course and everyone wants to stand out from the crowd when meeting a potential employer, but what about when it comes to moving up the career ladder and securing that promotion you most likely are due.
An article in Management Today listed '10 things that can unexpectedly ruin your career' and within the list was hair. Hair covered a lot of topics from the change of hairstyle to facial hair but balding was also a factor.
So is hair loss really putting you at a disadvantage? Hair loss is simply hair loss, there is no known side effect which would involve you not being able to carry out your job in the same way that others can, it just means that you may have less hair on your head than others. But is that where the issue is? Competition within the workplace for promotions is often high and it may seem like those with a full head of hair are favoured on due to their youthful looks. But is that the real reason?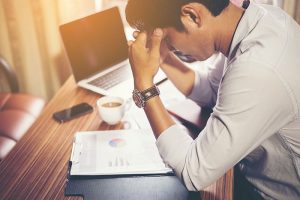 Losing your hair is tough and of course there is an effect on you physically but it can also affect you mentally. Hair loss may impact your confidence levels and then your focus levels too. Avoiding social situations like meetings with clients, staff events and networking because you are feeling embarrassed about your hair loss could be damaging your work life and prospects. If you are sat at your desk over thinking then this could be causing a negative result on your mood levels meaning your ability to focus will suffer.
So what is the cure? Hair loss affects over 50% of men and many before they reach 50 so it should not be seen as a reason to hide away. If you are younger and concerned about hair loss then book a visit to a trichologist who will be able to assess you, and give a list of helpful tips about how to secure your hairline. If you are already noticing your hair line receding and/or areas of baldness then you may be starting to look into a hair transplant.
Recent headlines have reported hair transplant ambassador, James Nesbitt stating that after getting hair transplant surgery he has had resurgence in his career with roles in The Hobbit, The Missing and the new series of Cold Feet. Nesbitt first became a household name playing Adam Williams in the romantic comedy-drama Cold Feet before going on play lead roles in a number of TV Series and film.
The Irish actor's hair loss was beginning to become apparent when the initial run of Cold Feet came to an end in 2003, he is believed to have had his first hair transplant treatment in 2009 undergoing three procedures in total. It is thought before the hair transplants Nesbitt was at Norwood Stage 4A with his hairline appearing heavily receded, leaving almost no hair at the front of his head.
Nesbitt's first hair transplant greatly improved his hair line giving him a more youthful, flat hairline but the density of the hair was still quite thin so it was understandable that he decided to have another two procedures to improve on this further.
The actor has been very open about his surgical procedures since 2013 stating "I was very happy to be open about it. I just thought, 'Come on, somebody is going to say it before I say it'.
"It was something I struggled with. And that was probably the vanity in me. But also, career-wise, it had an impact. In terms of the range of leading roles I've had since then, it's probably helped."
Despite Nesbitt saying that he felt the hair transplant helped his career he is also very honest in saying it was for vanity reasons too. Working in the public eye and having a job that is very much based on appearance, means it can be particularly difficult when you feel you are not looking your best.
Whether you are in the public eye or not, here at The Private Clinic we do not feel that wanting to look your best is anything to be embarrassed about. And whilst we respect everyone's right to privacy it is refreshing to hear an actor of James Nesbitt's calibre speak so candidly about his hair transplants. We have men and women from all walks of life come to see us for treatment. Our role is to help give you access to the best possible quality cosmetic procedures. If you are considering a hair transplant we encourage you to do your research, despite the procedure being fairly non-invasive it is still a surgical procedure that will require some downtime.
Hair Transplant Procedures at The Private Clinic
Highly experienced Hair Transplant Surgeons who have decades of experience and who have carried out thousands of hair transplants.
The Private Clinic prides itself on ensuring you have the best quality and most comprehensive care.
24 hour patient helpline to ensure you are always in the best of hands.
As many post-operative care and appointments with your Hair Transplant surgeon and nursing team as required.
Comprehensive patient information, every step of the way.
Outstanding clinic facilities.
Our excellent reputation for patient safety and satisfaction, honest advice and outstanding care means your journey with The Private Clinic will be an exciting experience to a new hairline.
Consultations available in London Harley Street, Birmingham, Leeds, Manchester and Northampton.
We are able to offer finance solutions with manageable payments to suit a variety of budgets.
Hair Transplant Surgeons at The Private Clinic
If you would like to discuss your hair transplant options, please call 03339209135 or use our online hair transplant contact form.