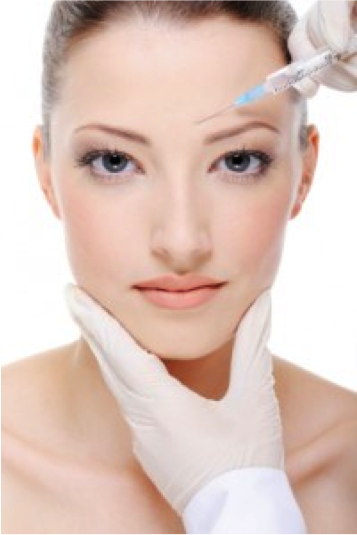 The late American actress Phyllis Diller once said 'A smile is a curve that sets everything straight'. Whilst it's unlikely that Miss Diller was aware of any medical evidence to support such a claim, research just published suggests that she could have been right.
A recent study carried out by Eric Finzi, medical director at The Chevy Chase Cosmetic Centre in Maryland, found that using Botox to combat frown lines reduced the symptoms of severe depression in more than a quarter of his patients.
Finzi found that through injecting Botox to prevent frowning, the toxin is interrupting signals in the brain that indicate that the body is under stress or cannot cope. According to Finzi, "the brain registers what the face is doing – it's like an emotional thermometer. If you're laughing, the brain will think, oh let's decrease the stress hormones. With negative feedback such as frowning, it will think more pessimistically."
If you are considering having Botox to smooth out your wrinkles, the most important consideration for you should be your safety, the expertise of your practitioner and the products being used. Choosing a highly qualified practitioner is key to achieving the best possible results.
Here at The Private Clinic, you can rest assured that you will be treated by a registered, experienced and qualified practitioner, using the highest quality of approved products. We only offer tried and tested, fully approved medical products, produced worldwide, and all of our injectable treatments are carried out by cosmetic doctors or nurse prescribers, who have undergone extensive additional training to qualify in prescribing Botox.
For more information about Botox services available at the Private Clinic, please visit our website.