Trichologists
Jane Mayhead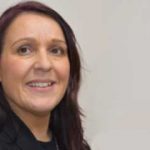 A well-known campaigner for women who suffer with alopecia, Jane has been a member of the Institute of Trichologists since 1993 and comes with a multitude of experience from working with some of the UK's best known hair clinics.
She focuses heavily on a holistic approach to hair and scalp issues, looking at everything from nutritional plans to patients' wider health to ensure the best results. She regularly gives her opinion and advice to well-known media publications, as well as contributing to industry newsletters and lectures.
Having been chosen as one of the leading experts for a 'Regaine for Women' campaign, she now works at our Harley Street clinic where she provides a range of specialist hair growth plans.
---
Denise Knight
Denise has over 20 years working with hair and scalp problems as a specialist Trichologist. Her passion for healthy hair and helping men women with hair loss stems from her first-hand experience of the distress hair and scalp conditions can cause.
An active member of the Institute of Trichologists, Denise first gained an interest in Trichology while working in the hairdressing industry. She came across a host of clients suffering from hair thinning, hair loss and scalp problems, at which point the desire to help these people drove her to embrace a new passion.
Denise understands the sensitive nature of such conditions and has a committed, holistic approach that helps her want to achieve the very best outcome for her patients by analysing the full picture behind possible reasons of hair loss and any scalp condition.
Denise is available to consult and treat a number of hair and scalp conditions, linked to various hereditary, medical or physical problems at our Leeds clinic.