Specialists in fat reduction treatments
Expert Doctors and Surgeons
Non-Surgical and Minimally Invasive Treatments
Fat removal treatments are a common cosmetic surgery procedure where unwanted fatty tissue is removed from the body.
There are a variety of procedures and techniques used to remove excess fat and not all treatments are suitable for everyone.
The best way to find out the best option for you is to visit us for a consultation where we can listen to your concerns and desired goals to help you decide on the best procedure choice for you.
Here are our most popular fat removal procedures;
Vaser liposuction is a fat removal procedure that provides fat reduction and body contoured results with less downtime when compared with traditional surgical liposuction methods. Vaser lipo uses ultrasonic technology to firstly liquefy the fat cells before they are precisely removed from the areas being treated. Popular areas include arms, hips/love handles, stomach, male chest, back, thighs and buttocks.
As the treatment only targets the fat cells being treated there is less damage and downtime required. Procedures are carried out by highly experienced liposuction doctors and usually under local anaesthetic with sedation and no need for an overnight stay.
At The Private Clinic we offer the widest range of liposuction procedures to suit our patients requirements these include vaser hi-def, vaser mid-def and vaser 4D. Our doctors have performed over 7,000 VASER Liposuction treatments to date and we pride ourselves on ensuring you have the best quality and most comprehensive care.
Vaser Liposuction consultations available in London Harley Street, Birmingham,  Leeds and Manchester.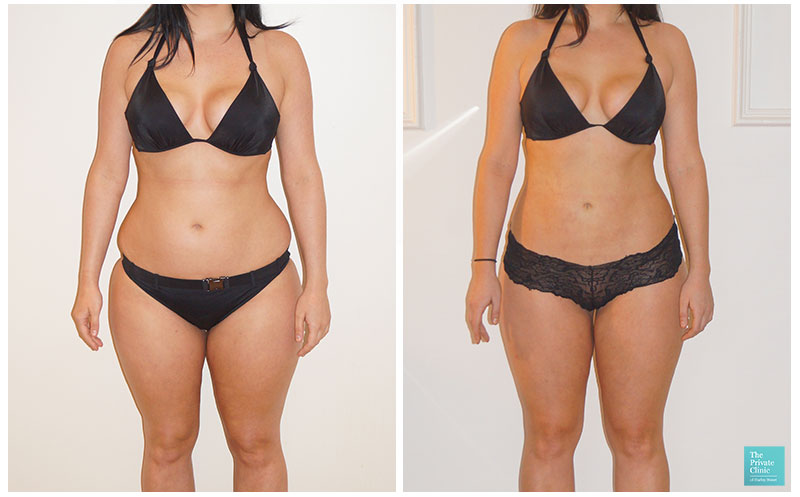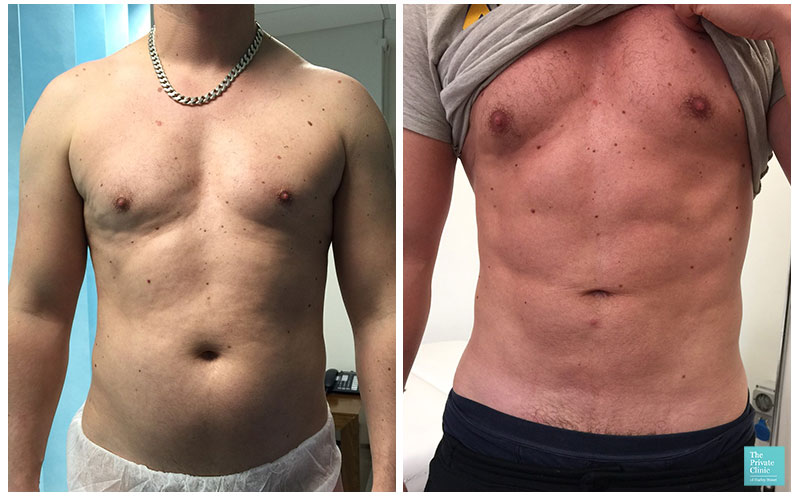 CoolSculpting is a non-surgical fat reduction treatment that is also known as fat freezing. The treatment uses controlled cooling to freeze fat cells in the areas being treated. Common treatment areas include chin, bra fat, upper arms/bingo wings, back, abdomen/tummy, hips/flanks, buttocks, and thighs. Once the fat in the area has been frozen, the body works to break down the fat cells and naturally dispose of them out of the body. The results from CoolSculpting are gradual but many see noticeable results within 8-12 weeks.
CoolSculpting is an FDA approved treatment and over 7 million treatments have been performed worldwide. Treatment can be carried out in as little as 35 minutes and the treated fat cells are permanently removed from the body.
Free CoolSculpting consultations available in; Manchester, Leeds, Bristol, London Marylebone and Stoke Poges, Buckinghamshire