CoolSculpting in Manchester
✓ Reshape and contour your body
✓ Non surgical fat reduction
✓ 35 minute treatment, no downtime
✓ Target chin, upper arms, stomach, flanks, buttocks and legs
✓ 7 million treatments performed worldwide

Our CoolSculpting clinic in Manchester can be found near the Spinningfields district just off of Deansgate road which runs through the city centre of Manchester.
Ideally located for patients seeking a non surgical fat reduction solution in the surrounding areas of Hale/Hale Barns, Bowdon, Alderley Edge, Wilmslow, Macclesfield, Leigh, Prestbury, Nantwich, Tarporley, Knutsford, Worsley, Altrincham, Cheadle and Deansgate.
CoolSculpting is a non surgical fat reduction treatment designed to achieve gradual and natural results with minimal downtime. The treatment which is also known as Fat freezing or crylipolysis treatment uses controlled cooling to freeze areas of fat. These frozen fat cells are then naturally broken down and removed from the body.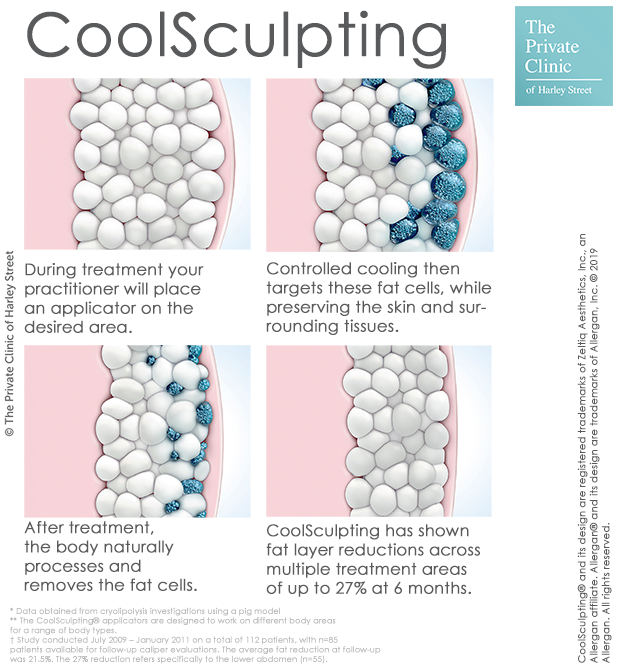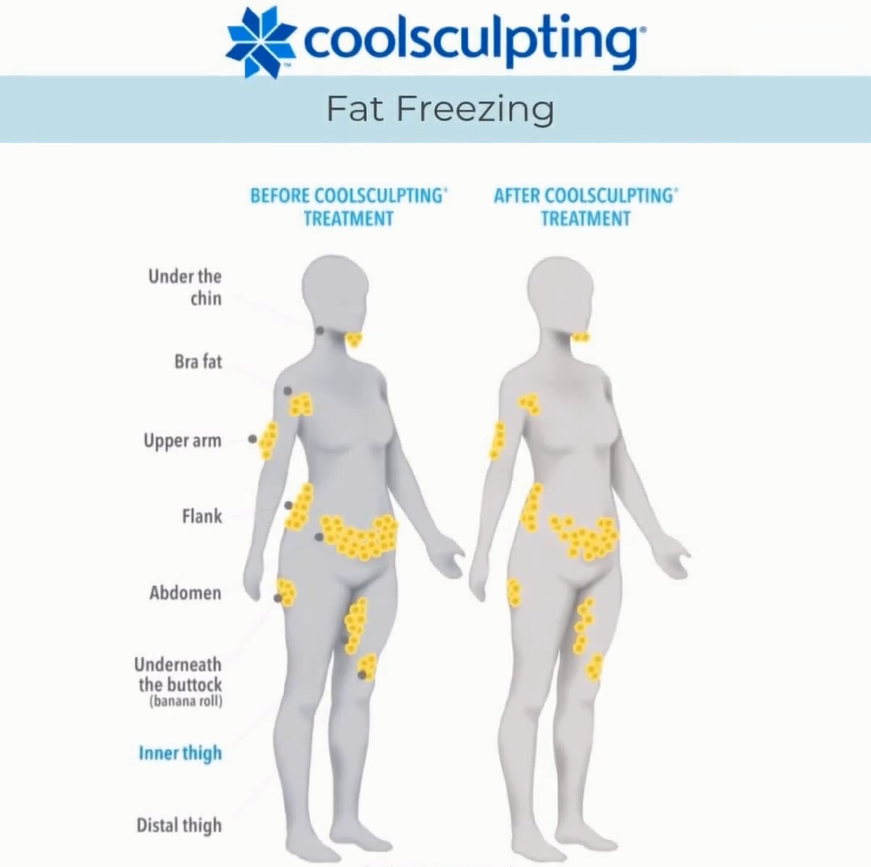 All CoolSculpting treatments in Manchester are performed by highly experienced technicians who have been to CoolSculpting University and have been personally trained by Dr Tracy Mountford who is the only UK doctor on the International Allergan CoolSculpting faculty.
We treat a wide range of body areas with our CoolSculpting treatment including the chin, arms, bra fat, flanks, tummy, thighs, back and buttocks.
Is double chin removal possible with Coolsculpting?
Double chin removal, neck fat removal and chin fat removal is actually a very popular treatment area at our CoolSculpting clinic. We have a specalised applicator designed specfically for the area to ensure your treatment is comfortable and performed evenly. Patients will be able to return to their everyday activities following treatment with no downtime and can expect to see coolsculpting double chin treatment results after 4 weeks.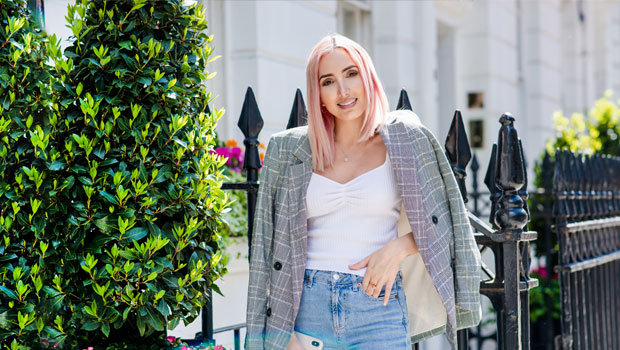 DualSculpting in Manchester
We offer DualSculpting at our Manchester clinic which is a more efficient way to reduce unwanted areas fat on the body. DualSculpting is an advanced CoolSculpting technique where multiple areas can be treated at the same time which greatly reduces your treatment time.
Does coolsulpting work on love handles?
Coolsculpting is not a quick fix for losing weight quickly but what it can achieve is a gradual and natural weight loss results through the method of controlled cooling. The treated fat cells are permanently destroyed and it is a clinically proven method of fat loss.
CoolSculpting Manchester Before and After Photos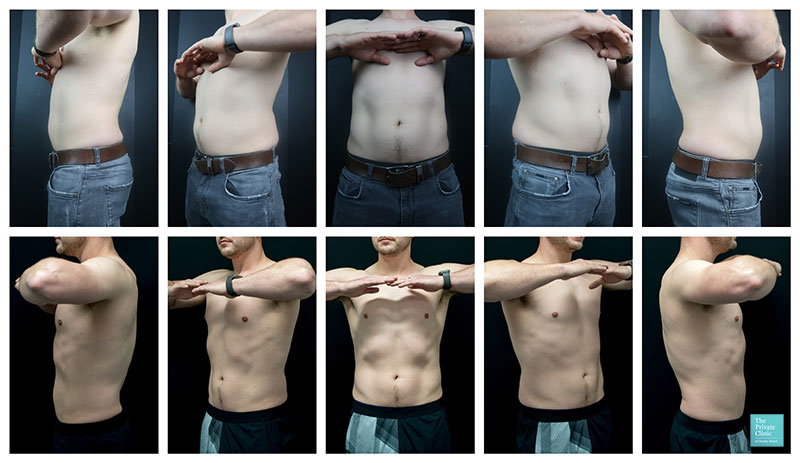 Is stomach fat removal possible with CoolSculpting?
CoolSculpting treatments performed to reduce stomach fat are one of the most popular treatment areas. Our fat freezing technique is very effective and our range of applicators and dual sculpting can help you to remove stomach fat.


Is double chin removal possible with Coolsculpting?
CoolSculpting is a great treatment for double chin removal, neck fat removal and chin fat removal. The small applicator sizes make the treatment comfortable and there is no downtime or compression garments required following CoolSculpting for the double chin like there may be with liposuction procedures.
Benefits of CoolSculpting
FDA Approved Treatment for Fat Loss
Over 7 million
CoolSculpting treatments performed worldwide
Minimal discomfort with no anaesthesia required
No surgery, no needles and little to no downtime
Clinically proven method of fat loss
Targets specific fatty areas of concern
Noticeable results within 8-12 weeks
Treated fat cells are permanently destroyed
Natural looking results
Free Consultations
How long do CoolSculpting results last?
CoolSculpting treatment is designed to permanently burn fat and destroy the fat cells in the area that has been treated. The fat cells are removed from the body and will not be replaced. Although not all of the fat cells are removed from the area, enough are removed to see a visible fat reduction. The results should last for years to come if you continue to maintain a healthy lifestyle. However, there is still potential for the existing fat cells to expand should you gain weight following treatment.
How to speed up coolsculpting results?
The fat reduction results from CoolSculpting is a gradual process as your body works to remove the fat cells from the body giving you the visible fat reduction result from treatment. We do offer courses of Body Ballancer treatment which is a compression therapy treatment which uses the techniques and principles of manual lymphatic drainage massage. CoolSculpting treatment treatment relies on the lymphatic system to remove the dead fat cells from the body so by improving this – you can start to see coolsculpting fat removal results sooner.
How much does CoolSculpting cost Manchester?
The price for CoolSculpting procedures will vary depending on your areas of concern, the number of treatments required and your ultimate goals. We have a variety of special CoolSculpting UK package prices available with up to 40% off courses of treatments.
CoolSculpting near me Manchester
For Patients seeking CoolSculpting treatment in Manchester, book a free consultation with us and we will provide you with all the information you need at our state of the art clinic in Manchester which has a dedicated CoolSculpting suite.
CoolSculpting treatment is USA FDA cleared for cryolipolysis fat reduction and has a well established safety and efficacy profile.
The CoolSculpting machines that we have in clinic have built in safety measures that allow them to detect if the skin is becoming too cold and in which case it will disable stopping the treatment with immediate effect.
With over 7 million CoolSculpting treatment cycles performed worldwide, the treatment is proven to be safe and effective for non-surgical fat reduction.