Liposuction procedures are on the rise, with recent figures showing a startling 43% increase in the number of procedures carried out across the UK. No two bodies are the same, and there are different types of liposuction methods available to cater for a vast range of people.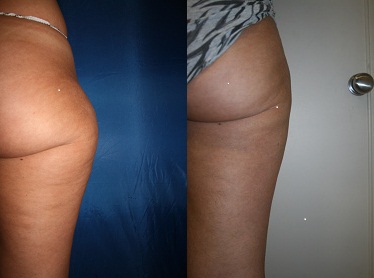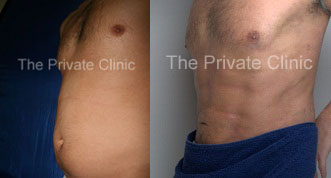 Liposuction removes unwanted or excessive body fat, to help achieve a more defined, sculpted appearance. Minimally-invasive and traditional liposuction techniques allow patients to choose the most suitable procedure for their individual needs and required results:
Traditional Liposuction
Surgical Liposuction is a treatment that targets excessive fat from the specific regions of the body, and can be combined with Abdominoplasty (Tummy tuck surgery) during the removal sagging, excess skin.
The procedure can last from one to three hours, depending on the area being treated. Surgical Liposuction can be performed on most areas of the body, including the buttocks, breasts, abdomen, knees and chin and is carried out under general anaesthetic.
Generally, surgical liposuction usually results in overnight hospital stay. Patients are also advised to avoid exercise for a few weeks after surgery, but can expect to return to work within 1 week to 10 days.
Suitable candidates for surgical liposuction tend to be larger patients that have a high BMI (Body Mass Index) and wish to treat larger areas of the body
VASER Liposuction
VASER LipoSelection, also known as LipoSculpting, is a revolutionary liposuction method that targets small, stubborn pockets of fat that usually cannot be lost through diet and exercise alone.
This minimally invasive procedure uses a small probe that emits sound energy to dissolve fat cells, which is subsequently removed through a suction process. The fat cells are separated from other tissue and are targeted directly.
VASER Lipo is carried out under local anaesthetic.
In addition to VASER Lipo being a walk-in walk-out procedure, the treatment involves less downtime, with a substantially lower rate of bruising.
VASER Lipo is the perfect procedure for men or women wanting some definition around their muscles – for example a more prominent six-pack.
Suitable candidates for VASER Lipo are patients with an average BMI that wish only to remove small amounts of fat from specific areas of the body.
MicroLipo
MicroLipo is also another great minimally invasive alternative to traditional liposuction, and the involves the use of microcannulas to remove unwanted fat for smooth, consistent results.
The target area is injected with local anaesthetic, causing swelling and separation of fat cells from surrounding tissue. Minor incisions are made, microcannulas are inserted into the area, and remove unwanted fat.
Patients can expect to get back to their daily routine almost immediately, and no stitching is required.
It is very important that patients do not see liposuction as a weight-loss alternative. We encourage all of our patients to lead a healthy, balanced lifestyle, and have realistic expectations when considering liposuction. We advise that treatments are conducted by experienced, qualified Lipo-selection surgeons for the best results.
At The Private Clinic, we are the UK's specialists in minimally invasive liposuction, be it VASER Lipo or MicroLipo. We offer consultations nationwide and carry out the procedures in several of our clinics across the UK – London, Manchester, Birmingham and Leeds. As well as being in association with The Advanced Body Sculpting Institute, our specialist team of doctors are amongst the top industry leaders for body sculpting and contouring;
Vaser & MicroLipo Liposuction Doctors
Dr Dennis Wolf, BSc(Hons), MBBCh, MRCS, DO-HNS. GMC Number: 4773959
Mr Philip Lim, BSc(Hons), MB ChB, AFRCS(Ed), MRCS(Eng), FRCS(Plast). GMC Number: 4219068
Mr Roberto Uccellini, MD. GMC Number: 7416337
For more information on VASER Lipo or body contouring procedures, please call 0333 920 2471 or use our online contact form.