At last, the long-awaited return of the Pearl Laser skin rejuvenation treatment is over – and it was well worth the wait! Loved by many, loathed by few, the Pearl Laser is a beloved lase skin treatment that is making a well-deserved come back at our London Harley Street clinic.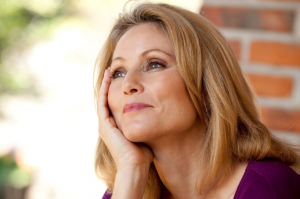 The Pearl Laser
The Pearl Laser treatment is an exclusive type of Laser Skin Resurfacing treatment, which promotes skin rejuvenation for a more youthful appearance. The Pearl Laser treatments available at our Harley Street clinic include: Pearl Laser Resurfacing, Pearl Fractional Laser Resurfacing and Pearl Fusion. Each unique treatment caters to a multitude of skin concerns, and our specialist surgeons, Dr Gupta and Dr Anthony, ensure that patients receive the best options specific to their concerns. Options include:
Pearl Laser Resurfacing is one of the types of laser treatments for face which can treat the Décolletage, Face and Neck (treatments may be individual or a combination of all three). This treatment is beneficial for patients wishing to reduce superficial lines and sunspots
Pearl Fractional Laser Resurfacing, with the choice of a simple or complex treatment. This treatment is targeted towards deeper wrinkles on specific areas of the face.
Pearl Fusion, with the choice of simple or extensive laser skin resurfacing near treatment. This treatment combats deep wrinkles and improves the overall texture of the face.
Age spots, wrinkles and uneven skin tone are erased in a single session, as the Pearl Laser surpasses previous time-consuming skin resurfacing methods. Using the latest in laser technology, our Pearl Laser (manufactured by Cutera, a leading medical laser manufacturer) remains a superior device for delivering outstanding results. The procedure is relatively pain-free, lasting around 30 minutes for a full face. The laser resurfacing recovery time can vary from 5-8 days.
Pearl Laser Skin Resurfacing results
After having Pearl Laser Skin Resurfacing treatment, you will notice that your skin's surface appears not only healthier and more clear You will also continue to see improvements as the structure of the skin actually improves for six months as the growth of new collagen occurs.  You will start to noice results from your treatment a week after your first treatment, your skin immediately following treatment will need to go through a healing process which can take 5-7 days with the peeling process usually occurring 3-4 days after treatment.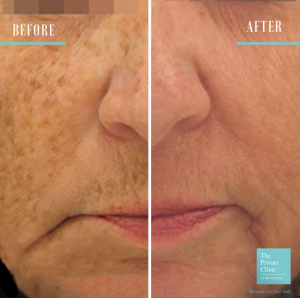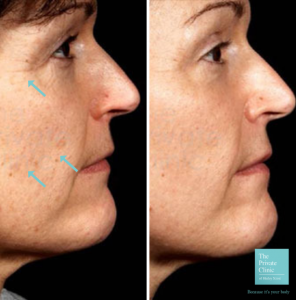 View our online Laser Skin Resurfacing gallery for more before and after photos
Laser Skin Resurfacing at The Private Clinic
We are one of the UK's leading specialists in non-invasive treatment and have some of the most experienced doctors and nurses working with us. Our specialist laser doctors and practitioners have an esteemed reputation for their pioneering work on skin rejuvenation and produce results that speak for themselves.
Laser Skin Resurfacing treatment is available at London Harley Street, Manchester and Glasgow.
To find out more about which treatment is suitable for you, book a free skin consultation via our online contact form or call 0333 920 2471