A rhinoplasty also known as nose job, is a surgical procedure that consists of the reconstruction or reshaping of the nose to change its size, shape or form for medical or cosmetic reasons.
Rhinoplasty is a procedure that is available through the NHS, but it can only be carried out under very specific circumstances and it will need to be proven that the procedure is medically necessary, such as not being able to breathe or present congenital defects present from birth, but not for cosmetic reasons.  If you are looking to have a rhinoplasty for cosmetic reasons the NHS will not carry out the procedure and you will have to look for a private clinic.
In this blog post, we cover the different rhinoplasties or nose jobs available in the UK.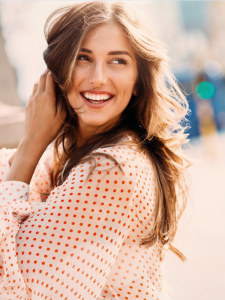 If you would like to have a rhinoplasty for a cosmetic charge or to restore nasal functions and correct deviated septum's, private clinics can help you achieve your desired results and goals.
We recommend doing your research about the clinic by looking into the surgeon's experience, the clinic's safety standards and values and look at before and after pictures to see what type of results you can expect from that clinic.
How can The Private Clinic help you?
At The Private Clinic, we work with the UK's most experienced plastic and reconstructive surgeons experts in their field who have been performing rhinoplasty surgeries for years, achieving excellent results.
We offer three different types of nose jobs:
Standard rhinoplasty – This procedure involves the correction of the entire nose which includes nose tip, bridge of the nose and nostrils (alar base).
Preservation Rhinoplasty- This is an innovative type of rhinoplasty where the procedure is performed from the inside the nose. The befit is that all the incisions are hidden in the inside and is recommended for patients who require the bridge of the nose to be modified.
Rhino-tip – This surgery is ideal to correct the nostrils and the tip of the nose.
Septo-rhinoplasty – This procedure is recommended for patients who suffer from a deviated nasal septum.
No matter which surgery you are undergoing the scarring will be minimal and you will be required to wear a splint across your nose for a period between 7-10 days in order to protect it.
You will be able to see the initial results when the splint is taken off however, there will be swelling and bruising. This will reduce over the course of a few months and the final results will be after a year.
Following your surgery, you might feel some discomfort while recovering from a nose job however this can be easily managed with pain relief tablets. You will experience some bruising and swelling around the eyes and cheeks which is completely normal and will slowly fade within 10 to 14 days.
One of our patients at The Private Clinic is Luca who had great results after his rhinoplasty.
"As well as my breathing problem being sorted, I really love my new nose – I feel really confident and when I look in the mirror I am happy with what I see" Luca.
Luca decided to get a rhinoplasty as he suffered from respiratory issues and wanted to also improve the look of the nose to regain the confidence that he lost.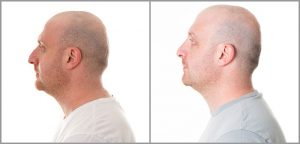 To find out more about Luca's story visit the patient story page on our website. On our page, you will be able to find more before and after pictures of rhinoplasty patients.
At The Private Clinic, we also offer the non-surgical rhinoplasty or non-surgical nose job.
This type of treatment is ideal to subtly reshape and enhance the nose. This procedure is recommended for patients who suffer from slight irregularities or bumps on the bridge of the nose, have a crooked nose that is prominent on a side profile or wants to improve the shape of the tip of the nose. There is little to no downtime associated with this procedure and the results can be seen almost immediately.
However, this is a temporary procedure that usually lasts up to 2 years, so if you are looking for a long term solution it is recommended to opt for a surgical nose job.  To see before and after pictures of non-surgical rhinoplasty patients visit our website.
If you are interested in any of the procedures available and would like to book a nose job consultation, call us on 0333 920 2471 or visit our website.
We have consultations available at our clinics in Harley Street London, Manchester, Northampton, Leeds and Birmingham,