The root cause of haemorrhoids is an increased pressure around the abdominal area which can be as a result of different factors such as pregnancy, chronic diarrhoea, obesity, low fibre diets, constipation or it can be due to genetics.
In this blog, we will be covering everything about haemorrhoids, from what they are to information about a new revolutionary piles treatment called Rafaelo that is a quick and safe procedure day case procedure.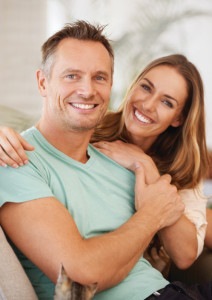 What are haemorrhoids?
Haemorrhoids are also known as piles are enlarged or swollen blood vessels. The blood vessels affected are located in the lower area of the rectum and anus. Haemorrhoids can cause pain, discomfort or itching.
Although haemorrhoids are not life-threating they can be a source of ongoing pain, so it's recommended to treat them.
There are different stages or clinical grades to haemorrhoids:
1st Degree – At this stage the patient won't have any pain, maybe some itchiness as there is no prolapse, only bulging blood vessels.
2nd Degree – Patients at this stage do experience sporadic prolapse and suffer from irritation as well as pain.
3rd Degree – At this stage prolapse does appear with strain and often needs to be pushed inwards. Patients will suffer pain, some bleeding and a high level of discomfort at this point.
4th Degree – This is the most severe stage. Patients at this stage suffer from prolapse which cannot be pushed in; severe pain and bleeding are involved.
What are the different types of haemorrhoids?
There are two types of haemorrhoids, internal and external.
External haemorrhoids develop around the anus and can feel like a lump. These types of haemorrhoids are the ones that cause the most discomfort as they expose the skin overlying them and become very sensitive and can get irritated easily.
Internal haemorrhoids develop in the lower rectum, are usually painless but tend to bleed. Occasionally internal haemorrhoids can protrude out causing further complications as they tend to collect mucus and stool particles leading to irritation, itchiness and pain in the anus (pruritus ani).
What can cause haemorrhoids?
Haemorrhoids tend to develop when the veins around the anus expand due to excess pressure causing them to swell. The swelling of these veins can be due to several reasons such as pregnancy, prolonged sitting on the toilet, chronical constipation or diarrhoea among others.
Any of these issues contribute to the increase in pressure around the anal canal and induce to push the haemorrhoids against the sphincter muscle causing blood, pain and discomfort.
What are the symptoms of haemorrhoids?
The symptoms of haemorrhoids can vary from person to person, however, the most common signs of haemorrhoids include:
Itching and irritation around the anus.
Soreness in the anal region.
Swelling in the anal region.
How can I treat haemorrhoids?
Depending on the stage of your haemorrhoids you may be able to treat them with over the counter medication or medication prescribed by your GP. However, there are many cases of patients who require haemorrhoid surgical treatment to remove them.
At The Private Clinic, we offer Rafaelo, the revolutionary internal haemorrhoid removal treatment which uses radio frequency technology.
This procedure is performed under local anaesthetic via an anoscope. Radio frequency is used to reduce the blood flow on the treatment area causing the haemorrhoid to shrink and disappear.
This can be a far more effective treatment than the haemorrhoid surgery banding method (rubber band ligation), haemorrhoidectomy or the haemorrhoid stapling.
Rafaelo is an ideal procedure for patients with internal haemorrhoid between the stages of 1-3. However, if you have stage 4 haemorrhoids, Rafaelo is not the recommended procedure to treat them as it only treats internal haemorrhoids(the haemorrhoids that might need to be pushed inwards).
The downtime involved with Rafaelo is minimal; patients can get back to their day to day activities straight away.
"Piles surgery has traditionally been a painful and highly morbid operation. However, Rafaelo ® has turned this on its head. The immediate advantage is the ability to avoid a general anaesthetic which allows the patient to effectively walk in and walk out of the clinic following treatment. My own patients have had very little in the way of discomfort and initial follow-up results are very pleasing both from a clinical response to treatment and from patient feedback". 
– Mr Amit Patel, Consultant Laparoscopic General and Colorectal Surgeon, BSc, MD, MBBS, FRCS (Plast.) GMC Number: 4737010
Why should I choose The Private Clinic?
The Private Clinic has over 35 years offering the most advanced and effective treatments achieving outstanding results. We work with highly experienced surgeons, doctors and nurses who are able to provide the best care and aftercare ensuring the patient's safety and satisfaction every step of the way.
At The Private Clinic, we offer Rafaelo, the haemorrhoid removal treatment which has several benefits including:
Minimal chance of recurrence.
Highly experienced surgeons who specialise in haemorrhoid removal.
Performed under local anaesthetic.
The procedure only takes 15 Minutes.
 It's an almost painless procedure.
Minimal post-operative pain and aftercare.
Symptoms instantly reduced.
Patients are able to return to daily activities immediately.
No need for overnight stay.
We offer a 24-hour patient helpline direct to your nursing team and surgeon, which means should you have any concern we are here to help.
Dedicated post-operative care and appointments with your surgeon and nursing team.
The Private Clinic unique comprehensive Patient Guide on Haemorrhoids.
Our excellent reputation for patient safety and satisfaction, honest advice and outstanding care means your journey with The Private Clinic will be an exciting experience to newfound confidence. 
In which clinics is the Rafaelo haemorrhoid removal treatment available?
We offer consultations with our experts in all our clinics across the UK.
The haemorrhoid removal procedure is performed at two locations in London Harley Street and Birmingham:
Our London clinic is our flagship clinic and it's located in 98, Harley Street London W1G 7HZ. The clinic is in a central location close to Holland Park, Chelsea, Hyde Park, St Johns Wood, Mayfair, West End, Belgravia, Fulham Kensington, Earls Court, South Kensington, Bayswater, Knightsbridge, Green Park, Notting Hill, Soho, Battersea, Victoria, Clapham, Marylebone, Regents Park, Primrose Hill, and Fitzrovia.
Mr Piero Nastro, Consultant Laparoscopic General and Colorectal Surgeon, MD, MRCS, FRCS (Eng) GMC Number 6037215.
Located in the west midlands is our Birmingham clinic,located on 88 Hagley Road, B16 8LU, on the A456 road running off the Five Ways Roundabout in-between Highfield road and Vicarage road. Our Birmingham clinic is in easy reach from Leamington Spa, Hampton in Arden, Lichfield, Stratford, Sutton Coldfield, Kidderminster, Edgbaston, Solihull,  Shrewsbury,  and Harborne.
Mr Amit Patel, Consultant Laparoscopic General and Colorectal Surgeon, BSc, MD, MBBS, FRCS (Plast.) GMC Number: 4737010
To Book a Hemorrhoids Treatment consultation at any of our clinics please call 0333 920 2471 or visit our website for more information about haemorrhoid removal.