A recent survey in the press reveals that the number of male's turning to surgery to rid themselves of 'man boobs' has doubled over the past 5 years.
Gynecomastia, or 'man boobs' as the condition is better known, affects around 15% of adult men in the UK. It is caused by excess fat developing in a man's breast area. This fat can be hard to shift, even though exercise and rigorous dieting, and the resulting 'man boobs' can be a cause for embarrassment and undermined confidence.
Figures show from the British Association of Aesthetic Plastic Surgeons (BAAPS) show that 790 men underwent a chest reduction procedure in 2011 to remove their 'moobs'. In 2016, the number was half this figure and it 2017 rose by 0.3%.
VASER liposuction is a minimally invasive treatment for Gynecomastia. It is a  popular choice amongst sufferers, as it can help them achieve the body image they want without having to undertake the pain and risk of major surgery, or the need for a general anaesthetic. It is less invasive than traditional liposuction and because it differentiates between fat and important tissues such as nerves, blood vessels and connective tissues, the risk of damage to these tissues is practically eliminated. The advanced technology associated with the treatment breaks down the fat cells, which are then removed through a suction process.
If you think that you may suffer from Gynecomastia then we strongly recommend that you visit us for a consultation.
Here at the Clinic, our doctors have performed thousands of lipo-contouring treatments including over 7,000 VASER treatments to date, more than any other clinic in Europe. If you are interested in finding more about male breast reduction, then why not visit our website.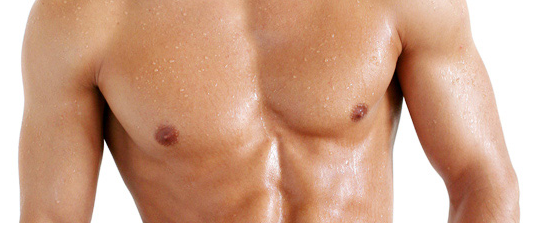 The Private Clinic prides itself on ensuring you have the best quality and most comprehensive care:
Free consultation with your specialist surgeon.
24-hour patient helpline to ensure you are always in the best of hands.
As many post-operative care and appointments with your surgeon, doctor and nursing team as required.
One year cover for all surgical, hospital and nursing care, in case of any medical issue giving you peace of mind*.
Comprehensive patient information, every step of the way
Highly experienced surgeons and doctors who have years of experience in vaser liposuction.
Outstanding hospital facilities.
Competitively priced for our expertise and experience.
With over 35 years' experience of Cosmetic medical Excellence, you are in safe hands.
Our excellent reputation for patient safety and satisfaction, honest advice and outstanding care means your journey with The Private Clinic will be an exciting experience to a newfound shape.
Vaser liposuction is available at our clinics in:
To book a consultation at any of our clinics across the UK and see before and after images of VASER Gynecomastia patients visit our vaser lipo website.