New Skin Conditions Section Launched: Wrinkles
ANTI-AGEING AND REJUVENATION
Home » New Skin Conditions Section Launched: Wrinkles
You may have noticed a new addition to our website recently, a conditions section. This new section allows our visitors to search by their condition rather than by treatment. Our patients can now see the variety of treatments that The Private Clinic has to offer for each condition.
One of our most common condition complaints is wrinkles so we are going to look at some popular treatments for wrinkles below.
How can I treat wrinkles?
Wrinkles are a common condition that many of our patients visit us for. They are unfortunately just a standard part of ageing but we understand the appearance of them can be quite visible and in some cases upsetting for the patient to live with.
Here at The Private Clinic we have a wide range of treatments to help reduce the signs of all types of fine lines and wrinkles including;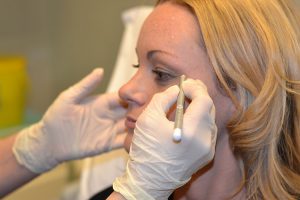 The most common treatment for wrinkles is anti-wrinkle injections. These are injections of Botulinum toxin which are injected into the areas to be treated and work by relaxing the muscle which means the muscle is no longer able to contract causing your wrinkles and fine lines to soften.
Wrinkle injections are most commonly recommended for wrinkles around the eyes and across the forehead but in some cases can be used for other areas of wrinkles too, such as removing wrinkles from the neck and wrinkle that arise on the chin area often caused by ageing.
Click here to find out more about Wrinkle Injections which are available at our clinics in London Harley Street, Birmingham, Bristol, Leeds, Manchester, Northampton and Buckinghamshire.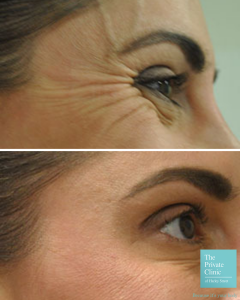 Dermal Fillers
Dermal Fillers are another popular choice for wrinkles and fine lines. Instead of relaxing the muscle like wrinkle injections, dermal fillers instead add volume to the face which is lost during the ageing process. Adding volume to the face can help to soften lines and wrinkles.
Dermal fillers are made up of hyaluronic acid which is found naturally in the body. Dermal fillers are a great treatment for reducing the signs of wrinkles around the mouth and nose especially.
Click here to find out more about Dermal Fillers which are available at London Harley Street, Birmingham, Bristol, Leeds, Manchester, Northampton and Buckinghamshire.
Profhilo
If you are looking for an injectable treatment with natural results that develop over time to improve the appearance of lines and wrinkles and the general texture of the skin then our new Profhilo treatment may be the solution for you. Profhilo is similar to Dermal Fillers but instead of adding volume to the skin it instead restore the body's natural level of hyaluronic acid resulting in tighter skin and a reduction in visible wrinkles.
Click here to find out more about Profhilo which is available at our clinics in London Harley Street, Bristol, Leeds, Manchester, Birmingham, Northampton and Buckinghamshire .
Regenlite
For some patients the idea of injections is enough to put them off treatment which is why we like to offer other treatment options for the appearance of wrinkles like Regenlite.
Regenlite is a laser treatment that works to rejuvenate your entire face reducing the appearance of fine lines and wrinkles. The laser stimulates your natural healing response prompting it to build up collagen deep within the skin which will then overtime push upwards towards the surface of your skin smoothing out your fine lines and wrinkles.
Click here to find out more about Regenlite which is available in London Harley Street
Laser Skin Resurfacing
Another laser treatment for wrinkles is our Pearl Laser skin resurfacing treatment which works to stimulate the production of collagen by creating tiny holes within the surface of the skin causing your skin cells to go into recovery mode. The result is smoother and tighter skin with a reduction in the appearance of wrinkles.
Click here to find out more about Laser Skin Resurfacing which is available in London Harley Street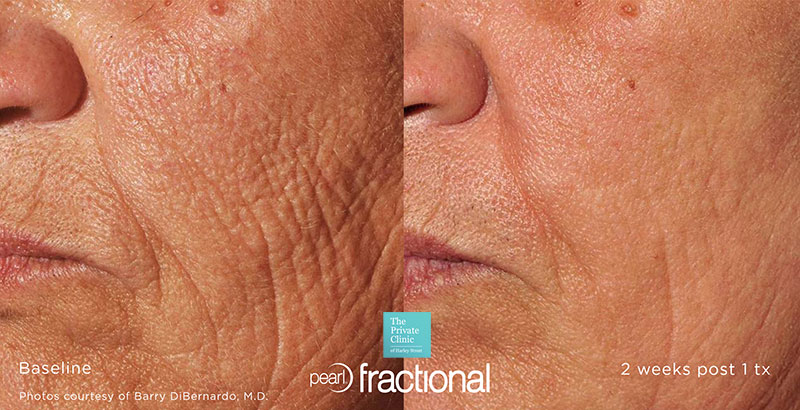 We have a variety of treatments available for all conditions meaning there will always be something to suit your needs and achieve your desired results so be sure to check our our conditions section.
Free skin consultations are available at all our clinics nationwide where a specialist nurse, doctor or practitioner will be able to assess and analyse you skin and suggest the best treatment for you.
Aesthetic Doctors
Aesthetic Nurses
We have been treating thousands of patients for over 35 years and have the expertise and knowledge to ensure you are in the best of hands.  To find out more about the range of treatments we offer please give us a call on 03339209135  to book your free skin consultation.