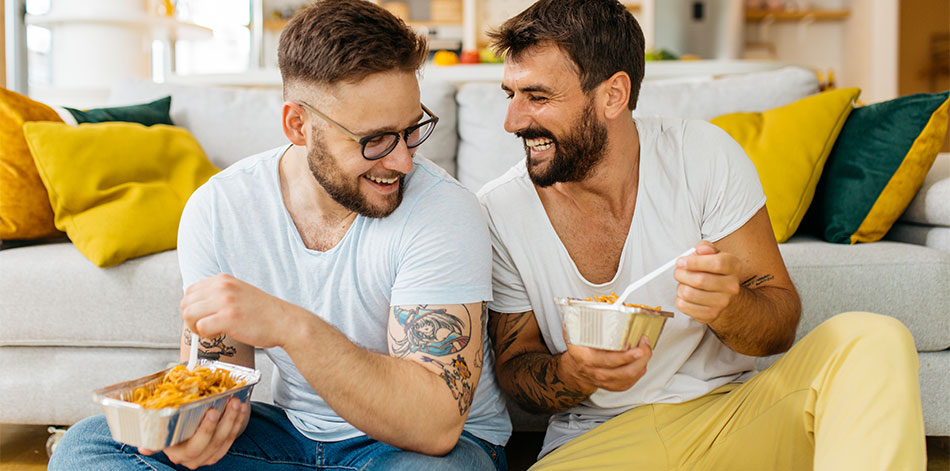 Haemorrhoid treatment for gay men
HAEMORRHOIDS PILES
Home » Haemorrhoid treatment for gay men
It is estimated that haemorrhoids affect around 50% of people at some time in their life. You are more likely to develop haemorrhoids when you are older, but they can occur at any time in your life.
Having haemorrhoids as a gay man does not necessarily mean anything different than if you were of any other sexual orientation. However, the choice of treatment that you undergo for haemorrhoid relief should ideally be carefully researched and discussed with your surgeon before you decide to go ahead to avoid any further discomfort in the future.
What are haemorrhoids?
Haemorrhoids or hemorrhoids, also commonly referred to as piles are blood vessels in or around your anus that have become swollen. When haemorrhoids swell, they create small lumps that are round and discoloured.
They may cause discomfort with common symptoms including itchiness, bleeding, and soreness.
How to prevent haemorrhoids?
There is a common misconception that anal sex can cause haemorrhoids or piles. This is not true but anal sex can irritate piles that are already there.
Having a diet that contains plenty of fibre-rich foods, staying well hydrated and keeping your anus clean and dry are the best methods of reducing your risk of developing haemorrhoids.
Do haemorrhoids need surgery?
Many haemorrhoids go away on their own, or after using over-the-counter creams however, this is not always the case, and some haemorrhoids may require surgical intervention to provide lasting relief.
There are four different stages of haemorrhoids and whilst anal sex does not directly cause haemorrhoids, what it can do is trigger or inflame existing low-grade haemorrhoids making them worse.
What haemorrhoid surgery is best for gay men?
Haemorrhoid surgery, also known as a haemorrhoidectomy often results in extended downtime, post-operative pain. A common issue that gay men have found is that anal sex can become uncomfortable following haemorrhoidectomy surgery even months after the procedure has taken place.
There are three different types of haemorrhoidectomy surgery procedures closed, open and stapled. Surgeons may have a preference over which one to perform based on the severity of haemorrhoids and their own experience. As a gay man, it is highly recommended that you discuss your sexual orientation with your Colorectal surgeon as this may also help them decide on the best procedure for you.
A stapled haemorrhoidectomy has become a popular option as it is noted to have less postoperative pain in comparison to an open haemorrhoidectomy, but the staples used to close the wound can cause irritation and pain in the future during sex.
When researching haemorrhoidectomy procedures as a gay man, there is a lot of conflicting advice on what to expect post-procedure and in many cases, rather than commit to surgery, many men grow to accept the pain and bleeding that haemorrhoids causes which doesn't need to be the case.
Minimally invasive piles removal
Our revolutionary safe and reliable new treatment for haemorrhoids can successfully treat haemorrhoids in as little as 15 minutes leaving you able to return to daily activities immediately with minimal post-operative pain and aftercare.
Rafaelo® treatment, also known as Radio Frequency Ablation of Haemorrhoids under Local Anaesthetic is a procedure that treats internal haemorrhoids using radiofrequency ablation. The technique of using radiofrequency is already commonly used in medical treatments and is an established treatment for varicose veins.
The radiofrequency energy used in Rafaelo treatment is applied to each haemorrhoid which affects the blood flow to the area. The haemorrhoid then shrinks and eventually disappears over time. No stitches and no staples are required.
The procedure is performed under local anaesthetic in clinic and patients are able to return home shortly afterwards.
What aftercare is required following Rafaelo treatment?
It is recommended that patients allow up to 7 days to recover, but many are able to return to work after 1-2 days depending on their job role. Anal intercourse for patients should be avoided for at least 1 month although this will need to still be a gradual process and the time allowed will differ from patient to patient.
Why choose The Private Clinic for private piles treatment?
The Private Clinic has over 35 years offering the most advanced and effective treatments achieving outstanding results. We work with experienced surgeons, doctors and nurses who are able to provide the best care and aftercare ensuring the patient's safety and satisfaction every step of the way.
Our private self-pay Rafaelo haemorrhoid treatment option gives you maximum flexibility to avoid patient waiting lists and choose the best treatment to suit you and your lifestyle. Our Rafaelo procedure is performed in our discreet Birmingham or London clinics so there is no need to go to a big hospital for treatment.
At The Private Clinic, we offer:
15 minute, in-clinic Haemorrhoid treatment performed under local anaesthetic
Minimal postoperative pain and aftercare
Minimal chance of piles recurrence.
Instant reduction of piles symptoms.
24-hour patient helplinedirect to your nursing team and surgeon, which means should you have any concern we are here to help.
Dedicated post-operative care and appointmentswith your surgeon and nursing team.
The Private Clinic's unique comprehensive Patient Guideon Haemorrhoids.
Our excellent reputation for patient safety and satisfaction, honest advice and outstanding care means your journey with The Private Clinic will be an exciting experience to newfound confidence. 
To Book a Haemorrhoids Treatment consultation at any of our clinics please call 0333 920 2471 or use our online contact form.