CoolSculpting is a non-surgical fat removal treatment that is designed to reduce stubborn areas of body fat. Also known as fat freezing, it can be applied to the stomach to help patients reduce layers of belly fat in a non-invasive way. It gives patients the incredible ability to freeze away their belly fat and re-sculpt their stomach without the need for invasive surgery or downtime.
What is CoolSculpting?
CoolSculpting is an FDA-approved treatment to eliminate unwanted body fat with impressive results. By using controlled cooling energy to freeze fat cells, it destroys fat in an efficient and targeted way. After just one treatment, studies have revealed that patients can receive up to 27% reduction in fat cells.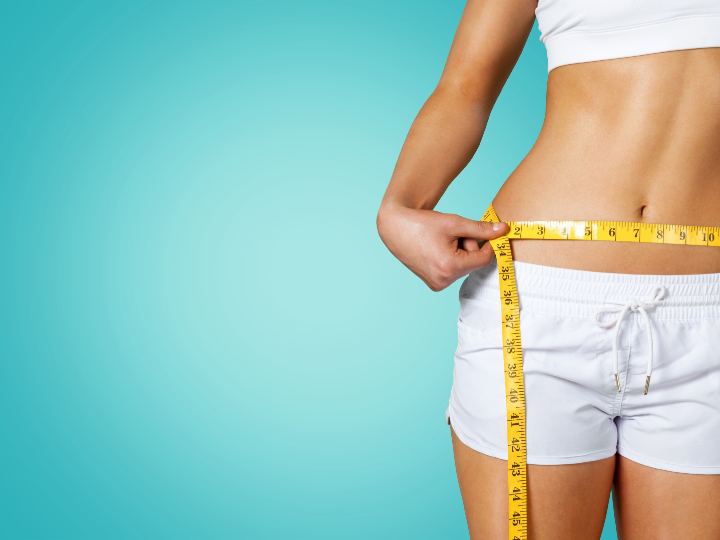 Coolsculpting for belly fat
CoolSculpting works exceptionally well for the belly area because of its precise approach. Many people suffer stubborn areas of fat across their bellies even if they partake in a consistently healthy exercise regime. But CoolSculpting can lighten the fat loss burden by giving individuals the power to strategically isolate belly fat loss.
By giving patients the ability to freeze away belly fat smartly in this core area of the body, patients can reduce their belly bulges quickly without enduring arduous crunches or invasive liposuction procedures. Perhaps this is why the treatment has become known as freeze lipo or cool liposuction. It has the same fat loss results as standard liposuction, but without the associated downtime or risks. 
How does CoolSculpting freeze belly fat?
CoolSculpting targets subcutaneous fat that sits just under the skin. This type of fat is the jiggly layer of belly fat that builds up over time. It can only be removed by vigorous aerobic exercise, dieting or an advanced fat removal process like CoolSculpting. This unique process works to freeze belly fat by causing fat cells to crystalise. These crystalised fat cells then shrivel up and die over time, before being naturally expelled from the body.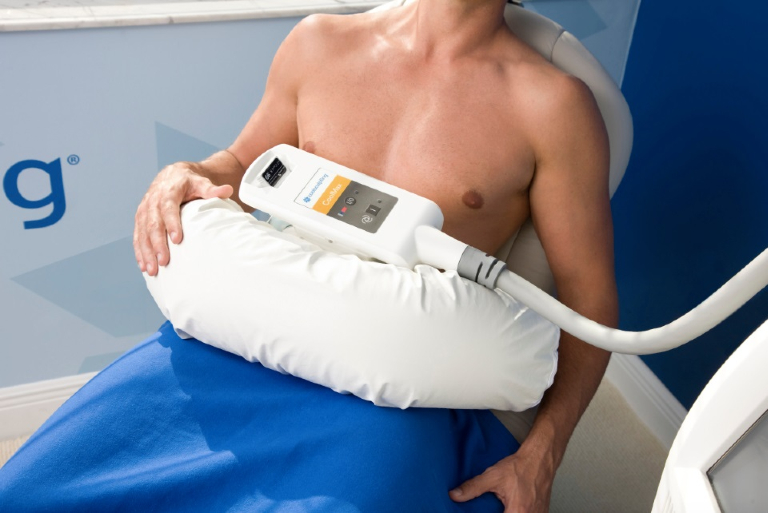 The belly fat freezing procedure
During a belly fat treatment, the CoolSculpting device delivers a controlled cooling action to break down fat cells in a targeted way. This belly fat reduction treatment takes as little as 35 minutes to complete, and thanks to the absence of surgery, patients can return to their normal activities immediately.
Belly Fat Freeze results/ Before and After Photos

After 6-8 weeks, patients will notice the amazing results of their CoolSculpting treatment. It takes time for the body to successfully flush out the fat cells, and best results are usually noticeable after 14-16 weeks. But once your body has removed the fat, you will notice a more contoured and thinner-looking you.
With a slimmer belly and a smoothly contoured shape, you'll be back into your favourite jeans in no time. The beauty of CoolSculpting is that it permanently destroys fat cells for good. As long as patients stick to a healthy lifestyle, the results will last for the long-term. 
Discover how our patients have frozen away their belly fat in our fat freezing before and after photos.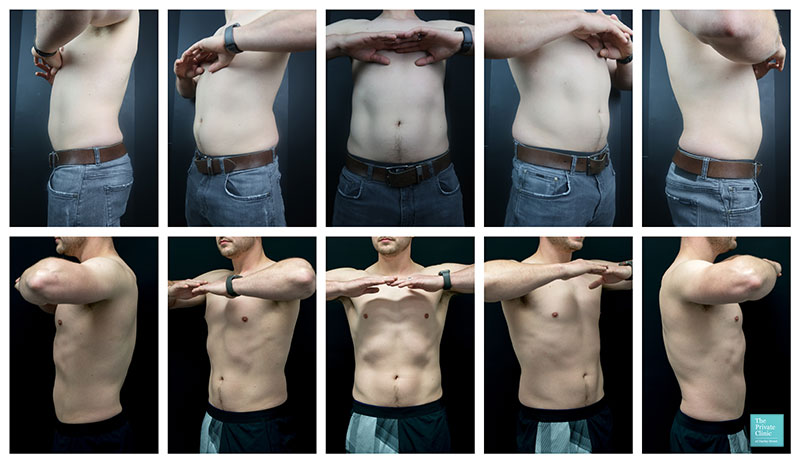 Why freeze belly fat with CoolSculpting at The Private Clinic?
Here at The Private Clinic, we are a multi-award-winning provider of cosmetic treatments. With over 35 years' experience in advanced body contouring and liposuction procedures, fat removal is our speciality. We see over 15,000 new patients every year and are proud to have one of the highest patient satisfaction rates in the industry, thanks to our 'Excellent' Trustpilot service rating.
Over 7 million patients have benefited from CoolSculpting treatments so far across the globe, showing how popular the treatment is for fat removal. As a leader in the field, we offer a world-class fat freezing service with patient care and quality results at the forefront of what we do. 
Our CoolSculpting belly fat treatment is available across our nationwide clinics, including; Manchester, Leeds, Birmingham, Northampton, London Marylebone – just a short 5-minute walk from our London Harley Street clinic and Stoke Poges in Buckinghamshire, 
To find out more about CoolSculpting treatments, please call 0333 920 2471 or use our CoolSculpting online contact form.