Best hair transplant UK
HAIR LOSS & HAIR TRANSPLANTS
Home » Best hair transplant UK
When it comes to your hair transplant, achieving the highest quality results and care should be priority. We have some advice for you on selecting the best hair transplant treatment, and best clinic for your treatment.
Which hair transplant treatment is best for me?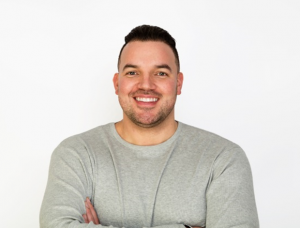 The principal two hair transplant types are FUE (follicular unit extraction) and FUT (follicular unit transplantation).
FUE is the modern, advanced hair transplant technique. Minimally invasive, with no-stitches or linear scar, the procedure allows you to have a speedy recovery and is virtually undetectable.  In the procedure, follicular units are extracted one-by-one using a specialised extraction instrument, and grafted onto the recipient area(s).
FUT, otherwise known as the strip method, leaves a linear scar and is a more invasive procedure with longer recovery. In the treatment, a strip of hair is taken from the back of the clients scalp and the follicles are transplanted into the affected areas.
When it comes to choosing your hair transplant it always comes down to your personal preference. However, FUE in particular has been the choice of many clients internationally with many seeing the FUT method as more archaic. As well as the difference in results, the much quicker recovery has also contributed to FUE's increasing popularity.
*U-FUE, also known as the Unshaved Hair Transplant is another option for clients allowing them not to shave pre-treatment. The Private Clinic are one of very few clinics able to offer the procedure, and you can be advised in your consultation if you are suitable. This type of procedure is really for the CEO types who cannot afford to be noticed. Otherwise we do advise to cut your hair short a few months in advance and then no one need notice when you have the actual procedure.
Best hair transplant clinic in UK 2020
Choosing the best place for hair transplant procedures may seem like an overwhelming task. It will require some research, but we have some tips to help you on what to look for: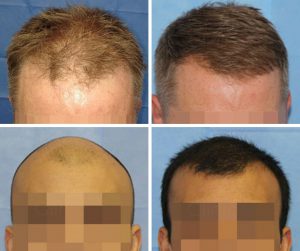 Surgeon Specialism: Look for surgeons specialising in hair transplant procedures, and in particular, the hair transplant type you are seeking (FUE or FUT).
Surgeon Experience & Qualifications: You want to look for a surgeon with years of experience in the hair transplant procedure, who has been able to perfect their techniques. You can also check the surgeons' relevant qualifications or society memberships.
Approach & Techniques: It can be useful to look at the techniques and equipment used, and see if the clinic is focused on natural-looking results.
Before & After Photos: Look at different surgeons' hair transplant before and after photos. Are you happy with the results achieved, and are results natural-looking? At The Private Clinic, our surgeons have mastered their technique to offer natural-looking, densely packed hair, implanting grafts in the same direction your hair grows.
Client Reviews: A great indication of what you could expect with that hair transplant surgeon and clinic is reading reviews from previous clients. These may be found on the clinics website or online sources such as Trustpilot and Google Reviews.
Service & Care: Find out the clinics attention to the service, care and aftercare of their clients, through the clinics website and reviews.
CQC Registered: Is the clinic the surgeon practices at CQC (Care Quality Commission) qualified?
Hair Transplant at The Private Clinic
The Private Clinic is immensely proud to offer highly qualified Hair Transplant Specialists with worldwide reputations for hair transplants of the highest quality and membership of ISHRS (International Society of Hair Restoration). With extensive experience, our surgeons are highly skilled and experienced in offering natural-looking, densely packed results, performing a modified method with very small entry points within the scalp.
Our hair transplant teams are also committed to the highest quality care and aftercare. We offer all of our clients a patient co-ordinator to support them throughout their journey, and answer questions at any time. And we additionally offer unlimited follow up appointments with their surgeon for a year post-procedure.
With outstanding feedback from our clients and patients we are proud to have achieved a 5 Star Rating on Trustpilot. See some of our outstanding hair transplant patient reviews on our website, and watch the hair transplant testimonials of some of our patients.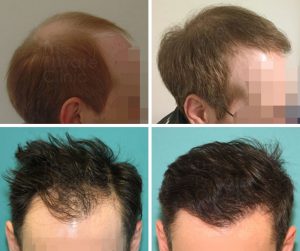 Our hair transplant clinics:
Hair Transplant in London Harley Street
If you're looking for the best hair transplant London, there are certainly a number of clinics available, but we strongly advise looking at the criteria suggested above. At The Private Clinic's London Harley Street Clinic, we're proud to offer our perfected FUE technique by world-class top hair transplant surgeons such as Dr Furqan Raja, and Dr Luca De Fazio and Mr Michael Mouzakis
Dr Furqan Raja is one of the UK's leading FUE Hair Transplant Surgeons who has trained with some of the most skilled hair transplant surgeons. He has performed hundreds of successful hair transplant procedures and has a special interest in hair transplant revision surgery.
Dr Luca De Fazio is a leader in the field of hair loss surgery is often called upon to help with complicated cases as well as having patients travel from afar for his expertise in hair restoration surgery.
Mr Michael Mouzakis is a Plastic Reconstructive surgeon and hair restoration surgeon who specialises in hair restoration for male and female hair loss, beard and eyebrow transplants. He offers patients the most advanced techniques achieving amazing results with minimal scarring.
Hair Transplant in Birmingham
Our clinic in Birmingham has resident hair transplant surgeon, Dr Ismail Ughratdar who is one of the UK's leading neurosurgeons as featured on the BBC and is one of the most qualified doctors in the UK to offer hair transplant procedures.

Hair Transplant in Leeds
The Private Clinic Leeds also offers Dr Furqan Raja. Dr Raja is passionate in delivering quality care for his patients and has treated a number of celebrities. He maintains a special interest in restorative hair transplant surgery for burns victims and those with scarring.

Hair Transplant in Northampton
For clients looking at the Northampton area, our clinic in Northampton also offers consultations with Mr Michael Mouzakis for hair transplant procedures.

Hair Transplant in Manchester
The Private Clinic in Manchester also offers consultations and treatment Dr Furqan Raja who is highly experienced in helping patients with scarring from previous hair transplants.

Hair Transplants at The Private Clinic
24 hour patient helpline to ensure you are always in the best of hands.
As many post-operative care and appointments with your Hair Transplant surgeon and nursing team as required.
Highly experienced Hair Transplant Surgeons who have many years of experience.
Comprehensive patient information, every step of the way.
Outstanding clinic facilities.
Our excellent reputation for patient safety and satisfaction, honest advice and outstanding care means your journey with The Private Clinic will be an exciting experience to a newfound head of hair.
View our before and after results gallery
Find out more information in our blogs
Read our extensive FAQs
Hear from previous Hair Transplant patients in our patient stories and videos
We have clinics nationwide in London Harley Street, Birmingham, Leeds, Manchester and Northampton.
If you are interested in booking a consultation with one of our UK top hair transplant surgeons please enquire on 0333 920 2471 or make a request via our online hair transplant contact form. We also offer consultations with highly knowledgeable patient advisers, who can provide helpful information before booking a surgeon consultation.