5 Ultherapy Myths
ULTHERAPY
The internet is a wonderful place to research treatments that you are considering. It can provide you with a lot of information about what the treatment involves, how to get the best results and clinics near you where you can have the treatment. Research online can be great, but the negative side is that it can also host a lot of false or inaccurate information that could put you off having a treatment before you have even come to see us in person to discuss your concerns.
Ultherapy is one of our latest treatment offerings that has been a victim of a lot of misconceptions. We have put together some of our most popular Ultherapy treatment myths that are often referenced in consultations by patients who have done their research before-hand.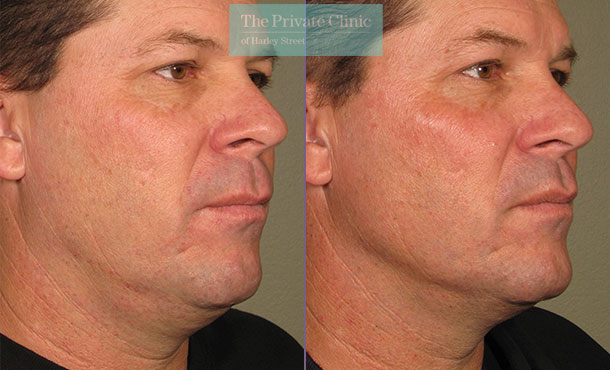 Ultherapy can be performed by anyone: wrong
The results of an aesthetic treatment are very heavily dependent on the knowledge and experience of the practitioner and the standards that the clinic they perform out of adheres too. Ultherapy should only be available in doctor-led clinics and only be carried out by qualified aesthetic medical practitioners which includes nurses and experienced aestheticians. At The Private Clinic, our Ultherapy practitioners are knowledgeable and are able to offer all patients a personalised treatment to ensure they achieve the best results.
Ultherapy has a long recovery period: wrong
Ultherapy treatment is non-invasive and non-surgical which means the recovery time is significantly less than more invasive or surgical skin tightening procedures. Following treatment your skin may feel flushed or appear red, but this is temporary and overall tends to fade after a few hours. In some cases, patients may experience swelling or tenderness to the area treated, again, this a temporary side effect and will subside in the days following the procedure. Overall, the recovery period is non-existent, and the majority of patients are able to return to their usual activities the following day.
Ultherapy results don't last long: wrong
The results of Ultherapy are actually very long lasting and have been known to last over a year. This is because Ultherapy treatment works to encourage new collagen development and new collagen can last for years however, Ultherapy can not freeze time which is why we encourage patients to consider regular yearly maintenance treatments to help lengthen the longevity of the treatment's results. Taking diligent care of your skin including sun protection and a good skin care regime also help to keep your skin looking its best.
Ultherapy is a painful procedure: wrong
Patients may feel mild discomfort when Ultherapy's ultrasound energy is delivered, but this will only be a temporary sensation.
Every patient's pain threshold will be different, meaning what is painful for one, may not be for another. Ultherapy is a bearable treatment, and our experienced practitioners will endeavour to make your Ultherapy procedure as comfortable as possible with options such as topical anaesthetic being applied before the treatment takes place.
You need multiple Ultherapy treatments: wrong
In the majority of cases, patients only require one Ultherapy treatment. However, this will depend on the laxity of the skin. Our advanced practitioners will be able to advise on how many treatments you will require at your consultation. We also recommend regular Ultherapy treatments each year to help maintain your results.

Ultherapy treatment at The Private Clinic
To arrange a consultation at a Ultherapy clinic near you, please call 0333 920 2471 or use our online Ultherapy contact form.