Varicose Veins Cost Bristol
Varicose veins are enlarged swollen veins that are most commonly found on the legs.
Varicose veins often run in families but they can also be caused by pregnancy and weight gain. Those suffering from varicose veins often complain of the cosmetic problems and how they feel embarrassed to wear certain items of clothing that reveal their legs which can be difficult on hot days or on holiday. Others complain of discomfort caused by varicose veins, swollen feet and a muscle cramps. At our Bristol Veins clinic, we have a team of dedicated experts who will not only seek to find a treatment to improve the visible appearance of varicose veins but also the painful side effects and health issues that are commonly associated with varicose veins too.
Varicose Vein Treatments at our Bristol Veins Clinic
When it comes to choosing a treatment for Varicose Veins, our Bristol veins clinic is proud to offer patients a range of the most up-to-date and minimally invasive procedures around. Varicose vein treatments in Bristol are all performed under local anaesthetic with the patient being able to leave to recover at home shortly after their procedure. Our treatments are performed at our state-of-the-art in-house theatre meaning you will not need to travel to the hospital.
Previously, vein stripping has been used to remove varicose veins. We have not performed this treatment at any of our nationwide veins clinics and according to NICE this treatment option should not be used except in exceptional circumstances. We instead focus on offering our patients safe and effective minimally invasive procedures with reduced downtime and no need for an overnight stay.
Procedures performed in our Bristol veins clinic;
EVLA – Endovenous Laser Ablation is performed under ultrasound guidance where a thin fibre probe is inserted into the area being treated and laser energy is delivered in short pulses to heat and seal the varicose vein causing the blood to be unable to flow through it. The blood flow will quickly re-route deeper within the leg to healthy veins and the faulty vein will then be gradually broken down by the body over time. EVLA is our most popular varicose vein treatment with its 95.4% success rate and 'Gold Standard' treatment recommendation from NICE (National Institute for Clinical Excellence).
Foam Sclerotherapy – Varicose veins can also be treated with foam injections known as Foam Sclerotherapy. Foam Sclerotherapy uses a chemical called sclerosant which causes scarring and inflammation inside the leg varicose veins causing them to close and the blood within it to re-route to healthier veins located deeper within the leg. The vein is then gradually broken down naturally by the body.
Phlebectomy – An Ambulatory Phlebectomy procedure is ideal for enlarged vein removal and removing surface varicose veins. The procedure does involve making some very small 1-3mm incisions to allow the vein to be removed using a small hook. Once removed, the leg will instantly look smoother and free of the previous bumps and lumps that varicose veins caused. A Phlebectomy is often performed after an EVLA procedure to remove any large surface veins that may have been left behind after the procedure.
We also offer thread vein treatments at our Bristol Vein Clinic with microsclerotherapy treatment for thread veins on the legs starting from £250.
Varicose Vein Treatment Cost Bristol
Our varicose vein treatment prices at our Bristol vein clinic are reflective of the amount of experience you can expect to achieve by choosing our consultant vascular surgeon to carry out your procedure. All varicose vein treatments in Bristol are carried out by a vascular surgeon and not a radiologist. Prices also include free follow-up appointments and consultations with our surgeons allowing you to come back as many times as required.
Treatment

Cost

Endovenous Laser Ablation (EVLA)

Consultation: £150
Ultrasound Scan: £0
Treatment: From £2,260
Compression Stockings: £0
Follow up appointments: £0


Consultation: £150
Ultrasound Scan: £0
1 Leg: £997
2 Legs: £1,350
Compression Stockings: £0
Follow up appointments: £0

Consultation: £150
Ultrasound Scan: £0
Treatment: From £400
Compression Stockings: £0
Follow up appointments: £0
Our self-pay varicose vein treatment prices include free follow-up appointments and consultations with our surgeons allowing you to come back as many times as required.
In order to get the most accurate varicose vein self- pay treatment cost, your next step is to book a consultation with our Consultant Vascular Surgeon which costs £150. This consultation will include a free ultrasound of your leg/s which is usually priced at £350-£450 in other clinics or private hospitals.
Varicose Vein Treatment Finance
We understand the impact that cost can have on your decision to go ahead with varicose vein treatment or not. The Private Clinic offers manageable finance solutions to suit a variety of budgets.
The Private Clinic has partnered with Chrysalis to be able to offer you the following loans*.
0% Finance Available for a Term of 12 months
24 to 60 months loan with an APR of 9.9% pa.
To find out more about our finance options, visit us for a consultation where a member of our Bristol veins team will be able to provide more information on the service that we offer and guide you through the process which can be carried out in-clinic or in your own time at home.
*The Private Clinic of Harley Street is an Appointed Representative of Chrysalis Finance Limited, which is authorised by the Financial Conduct Authority to carry out the regulated activity of credit broking.
Where to get varicose veins treatment in Bristol?
Our state-of-the-art varicose veins clinic in Bristol has a friendly and enthusiastic team who are dedicated to offering all patients a personal and local service for all clients across the expansive West Country and Wales. We pride ourselves on being able to cater to the individual needs of all our varicose vein patients offering a range of minimally invasive varicose vein procedures and treatments.
Address
The Private Clinic, Bristol
92c Whiteladies Road
Bristol
BS8 2QN
Is Bristol the most convenient location for you?
Our Bristol clinic is located on Whiteladies Road in the Georgian area of Clifton which features pretty streets lined with upscale boutiques and fine places to eat.
Varicose vein treatment near me
Many visitors to our Bristol clinic travel from surrounding areas including; Bedminster, Cotham, Kingsdown,  Leigh Woods, Totterdown, Redcliffe, Redland, St Pauls Bristol, St Phillips Bristol, Westbury on Trym, Portishead, Henleaze, Winterbourne, Frampton Cotterell, Almondsbury, Bath, Clevedon, Downend, Frenchay, Hambrook, Newport, Cardiff, Bath, Bridgwater and Chippenham.
If travelling by Car
Whiteladies Road is a main road that runs through Bristol separating the west side and Clifton from the east side towns of Redland and Cotham. It forms part of the A4018 and is easily accessible from the M32 which links from the M4 which runs between London and South Wales.
There are no car parking spaces allocated to the clinic however there is parking on Whiteladies Road or the surrounding area but these may have parking restrictions. Please also be aware that spaces may be limited and that we are unable to guarantee a space outside the clinic. The nearest public car park is Clifton Down Shopping Centre which is then a 10-minute walk to the Bristol veins clinic.
If travelling by public transport
Bristol's main train station is Bristol Temple Meads however the nearest train station to our Bristol clinic is Clifton Down Railway Station which then a 5-minute walk from our clinic. You can get to Clifton Down Railway stations via Bristol Temple Meads. Alternatively, you can get a taxi from Bristol Temple Meads which is a 15-20 minute journey.
Other Varicose Vein Clinic Locations
We also have veins clinics in:
London – 98 Harley street, Marylebone, W1G7HZ – Central London
The Private Clinic has clinics nationwide so we are sure to have an expert vascular surgeon located near to you. See our full list of clinics here.
Vascular Specialists in Bristol
We are proud to have Consultant General and Vascular Surgeon, Mr Charles Ranaboldo working from our varicose veins removal clinic in Bristol. We only use Consultant Vascular Surgeons who are experts in their field and not radiologists for varicose vein treatment.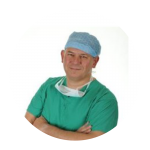 Mr Charles Ranaboldo – Consultant Vascular Surgeon
BM, FRCS MS
GMC Number: 2939195
Consultant Vascular Surgeon, Mr Charles Ranaboldo has extensive experience in a range of minimally invasive techniques including EVLA. He is also an associate editor for the British Journal of Surgery and to date has published over multiple papers in his specialist field.
Varicose Vein Team in Bristol
As well as our expert Vascular Surgeon, you will also be supported throughout your varicose vein removal journey by our expert team in Bristol.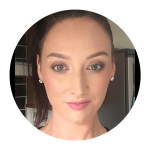 Chantelle Williams
Chantelle is a patient coordinator at our Bristol veins clinic. She will ensure that you receive the best care throughout your varicose veins treatment journey. Chantelle is also able to provide patients with all the information they need about varicose vein treatment before meeting with the surgeon in a no-obligation refundable consultation.
Varicose Vein Before and After Photos
"Today I attended the Private clinic at Whiteladies Road, Bristol. I had a consultation with Mr Charles Ranaboldo. I was nervous about attending, but am so glad that I did. From the moment I walked in the door I felt welcomed and my husband & I were offered a cup of coffee. The nurse was a very friendly lady and put me at ease. When I met Mr Ranaboldo he was very professional and thorough, but equally explained things very clearly of what to expect. I have had my varicose for over 30 years, but having spoken to Mr Ranaboldo he put me so much at ease, that I can't wait to now have it removed and have booked for 2 weeks' time. Thank you all so much."
Helen – Weston Super Mare
"Hi I recently had EVLA treatment at Bristol by Dr Ranaboldo. It was amazing, not as bad as I thought as I was nervous but the results are amazing and well worth it. The staff were very friendly and made me feel at ease. After a week I can already see great results I'm sure after my recovery it will give me a new lease of life and my confidence back thank you"
Helen – Bristol
"I have recently had EVLA treatment on my varicose veins at The Private Clinic Bristol, my surgeon is Mr Charles Ranaboldo. Right from the first consultation I felt at ease, everyone was very professional and friendly I had this procedure done over 6 weeks ago feel like I have new legs. I have some more treatments to come but wish I had done it years ago great clinic, lovely professional and friendly would recommend."
Amanda – Bristol
"I visited The Bristol Branch on November 1st for EVLA + Phlebectomy, I was very pleased with how this went from start to finish. Brenda was such a lovely welcoming, knowledgeable, friendly lady and I believe this made my experience so much better, I was really put at ease and looked after. So too was the surgeon Mr Charles Ranaboldo, Brilliant, professional, knowledgeable and I really appreciated how much information I was given throughout the procedure, it certainly does make a difference. I would totally recommend this clinic, surgeon and staff."
Sarah – Torquay
"I had an appointment with Mr Ranaboldo for varicose veins at the Private Clinic in Bristol. EVLA and Phlebectomy procedure was worth every penny, there is absolutely nothing to worry about, simply walk in walk out. The clinic is very nice with professional people. I am very happy with results, my big thank you to Mr Ranaboldo, to his assistant and of course to Chantelle and other nice people on reception. If you have problems with varicose veins and you live in or near to Bristol, this place is for you."
Pavel – Bristol
Varicose Vein FAQs
Do I have varicose veins?
Varicose veins are swollen, twisted, and enlarged veins that may be dark purple or blue in colour.
Weak or damaged valves can cause varicose veins to form as the blood can flow backward and pool in the vein, causing the vein/s to stretch and swell.
Varicose veins can also cause:
Aching in the Legs
Burning Sensation in the lower legs
Pain after sitting or standing for a long time
Itching around one or more of your veins
Skin discoloration
If you are still unsure if you have varicose veins or not, then we recommend visiting us for a consultation with our expert vascular surgeon who will be able to diagnose and suggest a suitable treatment plan for you if relevant.
Am I suitable for varicose vein treatment?
We offer a range of varicose vein treatments meaning we are likely to have a treatment option that is suitable for you.
There is no age range for varicose vein treatment. We see patients from a mix of ages and all have found the treatment to be almost life changing and many wonder why they waited so long.
As long as you are able to wear the compression stocking as advised by your surgeon and walk daily as directed then you will be a suitable candidate for varicose vein treatment at The Private Clinic in Bristol.
The best option is to come and talk with our specialist vascular surgeons who will advise you on the best options to treat your varicose veins.
Can all my varicose veins be treated in one sitting?
There is no limit on the number of veins that can be treated on the same day although there is a restriction on the amount of local anaesthetic that can be safely used.
If you require treatment in both legs, then some patients do prefer to have two treatments to reduce their downtime.
You will be able to discuss your treatment plan in consultation with our expert vascular surgeon.
Why choose The Private Clinic for Varicose Veins Treatment

We offer the least invasive method for varicose veins and thread veins removal treatment for your legs, body and face.
Our Consultant vascular surgeons are pioneers in EVLA (Endovenous Laser Ablation) and have treated thousands of patients.
No lengthy downtime or recovery required.
The NICE (National Institute for Clinical Excellence) Gold Standard for treatment of Varicose Veins findings show that the success rate after five years for EVLA is 95.4%.
A consultation with one of our Consultant Vascular Surgeons costs £150, including a free ultrasound scan of your legs (usually priced between £350 and £450 at most clinics and private hospitals).
We focus on the underlying cause of your veins and you will only see a Consultant Vascular surgeon for varicose veins.
We have treated thousands of patients who have regained their confidence whilst avoiding health issues.
Treatments usually take up to an hour, you can go home shortly after being treated.
Owing to our success, we have been featured on Channel 4's Embarrassing Bodies , TLC's My Naked Secret and featured in Harper's Bazaar's Cosmetic Tweakment Trends for 2019 and The Daily Mail.
We have carried out over 7,000 procedures in treating Veins.
We are able to offer finance solutions with manageable payments to suit a variety of budgets.
View our extensive FAQs
See our previous patient stories
Download our varicose vein treatment brochure