FUE Hair Transplant – Steve
Steve Ashworth is a Patient Coordinator at our Birmingham Clinic and aged 33 he decided to have a FUE Hair Transplant procedure with Dr Michail Mouzakis.
"I first decided that a FUE Hair Transplant was the right procedure for me compared to other hair transplant treatments because of the minimum downtime required after treatment it all seemed very straightforward and fitted into my life and routine easily"
Steve first noticed the signs of hair loss aged around 18/19 and has had very low self-confidence for the years following.
"My confidence was extremely low for many years, I wouldn't ever let anyone stand over me or I would never walk down stairs in front of anyone as my crown was very visible."
Steve has worked in the aesthetics industry for many years so he had good knowledge of the FUE Hair Transplant procedure but finding the right surgeon was the biggest challenge. In Steve's job role at The Private Clinic he started working alongside FUE Hair Transplant surgeon Dr Michail Mouzakis and finally decided that he was the right surgeon for him.
"I have been working closely with Dr Mouzakis and he has won me over with his knowledge and his nice manner. The patients safety and comfort is at the forefront of what he does which I think is the most important thing to look for in a surgeon, as well as the fantastic results."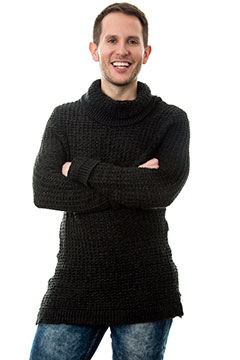 On the day of his procedure Steve was initially feeling a little nervous but this soon turned into excitement after having his pre-op consultation with Dr Mouzakis.
 "I was asleep for most of the extraction (removal of the hair follicles from the back).  I felt no pain at all which I was quite surprised about. Dr Mouzakis is a very gentle surgeon and he really looked after me in theatre."
Steve had his FUE Hair Transplant procedure on a Monday and was back to work on Wednesday with the majority of the initial wounds being healed up by Thursday and now 6 months post-procedure he is over the moon with his results so far and can't wait to see how it looks after the next 12 months.
"It was amazing how quickly I healed.  Everyone has been so supportive and they can't believe how amazing my results are 6 months in.  My dad is even thinking of having a Hair Transplant and he is 67!"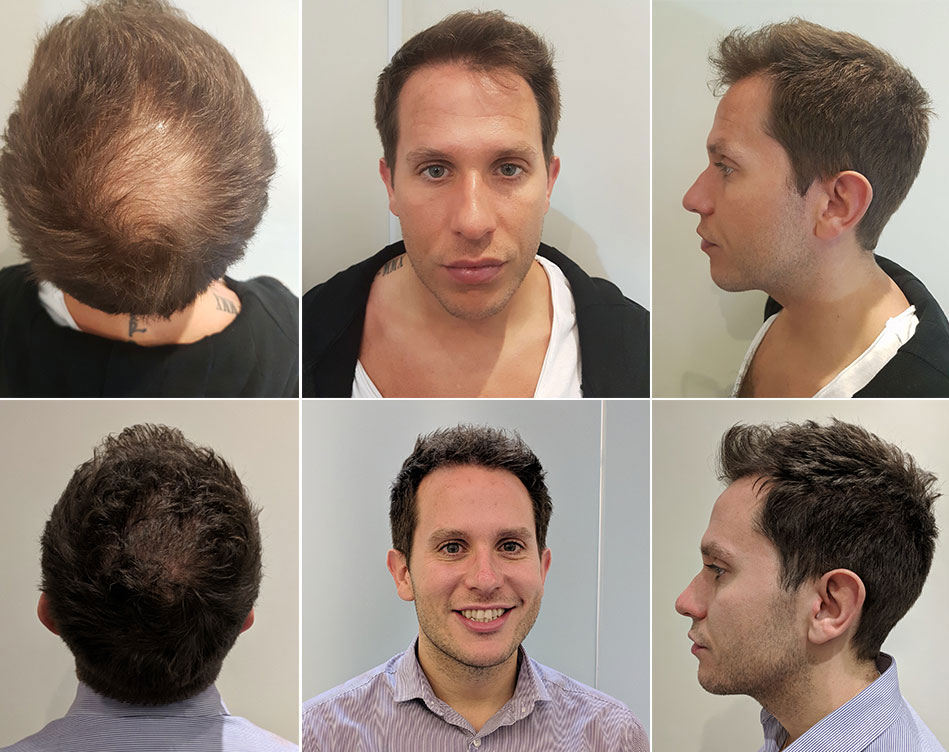 See below for Steve's hair transplant video diary;
"When I speak to my patients, who have never met me before, and I tell them I've had a Hair Transplant they can't believe me until I show them my before pictures."
*All of our patient stories are based on the personal experiences of our patients and represent individual body shapes and results. Please bear in mind that result s may vary from person to person. All testimonies are provided voluntarily by our patients and clients. Their comments have not been altered in any way, and their experiences are their own.