In some cases, patients may not be suitable for a FUE Hair Transplantation procedure in which case a FUT procedure may be suggested as an alternative.
Medically reviewed by
Lorcan Sheppard BSc MBBS FRCA, Chief Medical Officer and the Medical Advisory Committee
for The Private Clinic.
Last Reviewed July 16th 2020
FUT Hair Transplant, otherwise known as Follicular Unit Transplantation or strip harvesting is an alternative hair transplantation technique to the Follicular Unit Extraction (FUE) procedure more commonly performed here at The Private Clinic.
In some cases, patients may not be suitable for a FUE Hair Transplantation procedure in which case a FUT procedure may be suggested as an alternative.
A FUT Hair Transplant procedure involve the surgeon transplanting thousands of grafts within one session by taking a strip of hair from the back of the scalp and then transplanting the follicles into the affected areas.
To find out more about FUE Hair Transplants click here
FUT Hair Transplant is Available in these Clinics
Our advice on what to consider when deciding to have a FUT procedure:
1. When choosing a clinic, you should always do your research, and only go to an established, reputable clinic.
The Private Clinic has been in the cosmetic surgery industry for over 35 years. We are here to answer all of your questions and give you peace of mind.
2. When choosing a surgeon, make sure you know who you'll be seeing. Their expertise, qualifications and patient satisfaction rate are important factors to take into consideration.
At The Private Clinic, we only source the most experienced and specialised surgeons. Find out more about our plastic surgeons here.
3. Price should never be the deciding factor when choosing where to have your treatment. Safety should be your number one priority and feeling confident that they will look after you – not only before, but also after your procedure
4. When it sounds too good to be true, it often is. Always find out what your clinic's reputation is.
Our excellent reputation for patient safety and satisfaction, honest advice and outstanding care means your journey with The Private Clinic will be an exciting experience to a newfound shape.
Outstanding care, patient satisfaction and results mean everything to The Private Clinic Team
Our reputation for excellent care is second to none. See what some of our patients have had to say about our Breast Auto-Augmentation procedures.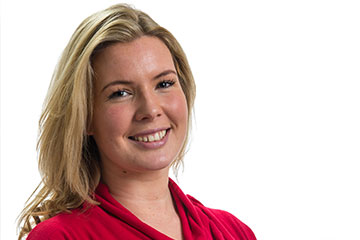 Apryl had spent years feeling unhappy about the appearance of her breasts, her nipples in particular. She decided to attend a consultation with plastic surgeon Mr Adrian Richards at our Northampton clinic to find out what could be done and underwent a Breast Augmentation with Inverted Nipple Correction. "I didn't...
Why Choose The Private Clinic
We have been treating Hair transplant patients for decades and we pride ourselves on our excellent reputation for quality hair transplants. For further information or to book to see one of our Hair Transplant expert please click here.