In some cases, patients may not be suitable for a FUE Hair Transplantation procedure in which case a FUT procedure may be suggested as an alternative.
Medically reviewed by
Lorcan Sheppard BSc MBBS FRCA, Chief Medical Officer and the Medical Advisory Committee
for The Private Clinic.
Last Reviewed July 16th 2020
FUT Hair Transplant, otherwise known as Follicular Unit Transplantation or strip harvesting is an alternative hair transplantation technique to the Follicular Unit Extraction (FUE) procedure more commonly performed here at The Private Clinic.
In some cases, patients may not be suitable for a FUE Hair Transplantation procedure in which case a FUT procedure may be suggested as an alternative.
A FUT Hair Transplant procedure involve the surgeon transplanting thousands of grafts within one session by taking a strip of hair from the back of the scalp and then transplanting the follicles into the affected areas.
To find out more about FUE Hair Transplants click here
FUT Hair Transplant is Available in these Clinics
Our advice on what to consider when deciding to have a FUT procedure:
1. When choosing a clinic, you should always do your research, and only go to an established, reputable clinic.
The Private Clinic has been in the cosmetic surgery industry for over 35 years. We are here to answer all of your questions and give you peace of mind.
2. When choosing a surgeon, make sure you know who you'll be seeing. Their expertise, qualifications and patient satisfaction rate are important factors to take into consideration.
At The Private Clinic, we only source the most experienced and specialised surgeons. Find out more about our plastic surgeons here.
3. Price should never be the deciding factor when choosing where to have your treatment. Safety should be your number one priority and feeling confident that they will look after you – not only before, but also after your procedure
4. When it sounds too good to be true, it often is. Always find out what your clinic's reputation is.
Our excellent reputation for patient safety and satisfaction, honest advice and outstanding care means your journey with The Private Clinic will be an exciting experience to a newfound shape.
Outstanding care, patient satisfaction and results mean everything to The Private Clinic Team
Our reputation for excellent care is second to none. See what some of our patients have had to say about our Breast Auto-Augmentation procedures.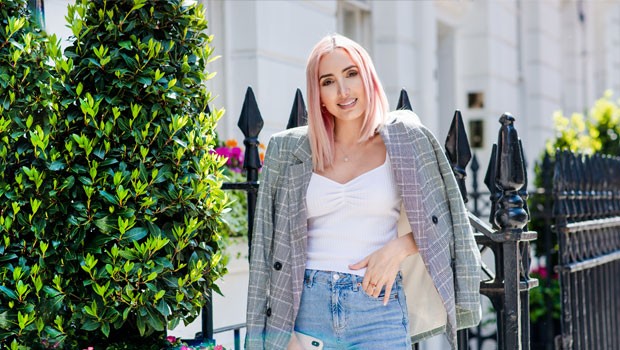 Toula Rose had always wanted a breast augmentation procedure after feeling small chested throughout her teens. At 22 years old Toula finally decided to go ahead with the procedure and had 325cc moderate plus implants. Toula never felt happy with the results of her procedure and felt she looked out...
Excellent treatment guided by Dr.Nicholas Kalavrezos and the Anaesthesia Team led by Dr Martinez. It was mg first time under General A and I wasn't too excited. From start to finish all the nurses were superb, the room was clean and my food was also yummy. Sometimes it pays to sort your Private Medical Insurance our. The surgery was booked in less than a week after my 2nd consultation. MRSA and Covid Test also were done prior. I can not recommend The Harley Street Clinic enough. Thank you everyone. Regards Monica
I had an eye vein removed by laser , I'm very happy with the results ,I still need a check up Marie is very kind and said on my next visit she will laser the vein if it's not gone , but so far so good the big part of the vein has gone. but unfortunately iv not been able to get to London because of the COVID, so hopefully I can go for my check up next year.
Great experience. Had two operations with these guys and great service, really put you at ease on the day, great post op support and amazing results! Cannot recommend highly enough
Very friendly and helpful, very happy with the service.
Michael Neslund
2020-12-17
Had a FUE hair transplant on 16 December with Dr Furqan Raja. He and the two nurses he worked with were fantastic! They made me feel very comfortable throughout the procedure and constantly checked in with me. I had 1700 grafts taken from the back of my head and put into the front where I had gone bald either side of my windows peak. It took a bit longer than I thought (about 8.5 hours) but this was due to the high quality, attention to detail and best result they wanted to achieve for me. I had the procedure done at the Leeds clinic but could have chosen Manchester too. I travelled two hours there and back in one day. I am now following the after care information they gave me and also the full kit of products they provided (all included in the price) to help me make sure I look after the new grafts properly. I have follow up appointments with the nurse and access to an emergency on call nurse 24/7 if required. But so far, I have no pain and everything is exactly as described to me in advance of the procedure. I did a LOT of research online and found many of the other national FUE/FUT hair transplant clinics too sales driven and very pushy. Dr Furqan Raja and the team at the private clinic gave me time and space to decide on what was right for me, and importantly they never sold to me but just answered all my questions in a professional, caring and trustworthy manor. This is why I chose them and looking at the early results I am pleased I did! If you speak to other clinics and do your research, make sure you also book a consultation with The Private Clinic. Alex Clair in Manchester was my Patient Coordinator and he went out of his way to help me and gave me lots of free, practical and helpful information up front. Their straightforward, honest and friendly approach was great throughout. Highly recommended Dr Furqan Raja, Alex Clair and the whole team.
Sophie Veerasawmy
2020-12-17
All of a sudden I noticed these veins under my eyes, it was soooo upsetting to see everyday! I didn't think I could do anything about them. Until I googled and it came up with Harley street and they did removal of under eye veins. I rang the them up and they was so helpful! And from there I was booked in and was so happy to know I can get something done! Everytime I called up nothing was a problem and was always happy to talk to me and answer any questions I had. When it came to the day of the procedure, Marie was so calming and made me feel as relaxed as possible. It was a little uncomfortable but soooo worth it as the results are amazing! Very happy I chose Harley street for the this treatment! Thankyou so much!
Amazing, Brilliant service!!
I had a laser treatment with Maria at The private clinic. She's very professional and very experience. the result is amazing!! Thank you Maria
Miss Kelly Phillips
2020-12-15
I had treatment with Nurse Marie. She was so kind. The first treatment was rather painful and when I came in for my second round I was very nervous. Marie was so caring, she totally understood and took her time treating. Would definitely recommend.
Anti – aging treatments with Dr Santa Cruz are a must for me. I have been seeing her for about 3 years now at the Private Clinic of Harley Street. Very knowledgeable and takes before and after photos which have been incredibly helpful when we want to see how much of a difference the treatment has made. I would highly recommend her as her treatments are 100% effective and painless. Also I feel safe with the covid -safe measures they have in place.
Why Choose The Private Clinic
We have been treating Hair transplant patients for decades and we pride ourselves on our excellent reputation for quality hair transplants. For further information or to book to see one of our Hair Transplant expert please click here.

HAIR RESTORATION SURGEON
MBBS, MRCGP, DPD
GMC Number: 6041095