Where to get dermal fillers in Leeds?
It's time to embrace a more youthful you with a visit to our Leeds dermal fillers clinic. The Private Clinic in Leeds is a fantastic place to start your journey to a fresher and younger-looking face. Treat fine lines and wrinkles, restore lost volume and contour your look with our industry-leading 'liquid facelift.' As an award-winning cosmetic clinic with a 5-star Trustpilot rating, you'll be in the best possible hands with our outstanding team of expert doctors and nurse injectors. Minimise wrinkles and redefine your appearance at the best dermal fillers clinic in Leeds.
What are Dermal Fillers?
Dermal fillers are made up of hyaluronic acid, a naturally occurring sugar-chain molecule that retains water in our skin. Hyaluronic acid absorbs moisture, creating a plumping and moisturising effect in areas that have lost their volume. Hyaluronic acid also works in harmony with the rest of the body to stimulate the production of existing collagen and elastin stores. By injecting this wonder substance into the skin, patients will gain beautifully smooth and hydrated skin with immediate results. Dermal filler treatments are so popular as they are quickly administered with no recovery time required. At The Private Clinic in Leeds, we use a range of dermal fillers with different thicknesses that have been specially designed to target different areas of the face. Following a consultation with one of our expert clinicians, we will advise on the most suitable one to use to achieve the best results.
What areas can Dermal Fillers treat?
The dermal filler treatments at our Leeds clinic can be applied to the following areas:
Under the eyes (Tear Trough) for hollow and dark circles
Cheeks (create a fuller cheek or a high cheekbone look)
Lips (Vermillion border and lip augmentation)
Lip Lines (Smoker's Lines) plumper and fuller lips
Nose to mouth lines (Naso-labial folds)
Mouth to Chin lines (Marionette lines)
Chin (defined chin with fillers) / jawline definition
Nose (Non-Surgical Rhinoplasty / non surgical nose job)
Hands
8 point lift (creates a non-surgical facelift by lifting the face in the areas which sag)
Dermal Fillers in our Leeds clinic
At The Private Clinic, our injectable dermal fillers are carried out by expert cosmetic doctors, nurses or surgeon prescribers, who have undergone comprehensive training to qualify in prescribing and performing Dermal Filler injections in Leeds. We use the highest quality filler brands from reputable manufacturers who lead the way in the production of dermal fillers and anti-wrinkle muscle relaxants. We offer the widest range of  hyaluronic acid facial fillers to cover all areas of the face. Each of these fillers has its own specific benefit, which will be explained to you in detail during your consultation.
Our Dermal Fillers Leeds Team
Throughout your dermal filler journey with us at the Leeds clinic, you will be supported by our expertly trained team. With their exemplary standards of patient care and detailed skincare knowledge, our staff will ensure that you are looked after with professionalism from start to finish at the Leeds dermal filler clinic.

Find out more about the team at our Leeds clinic here.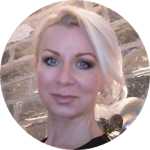 Aesthetic nurse practitioner Dawn has been involved in advanced aesthetic treatments since 2013, practising under the leadership of renowned practice surgeon Adrian Richards. She has a passion for facial aesthetics, specialising in dermal fillers and anti-wrinkle injections.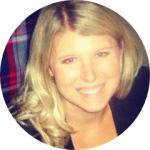 With over 15 years' experience, aesthetic nurse prescriber Emma has extensive medical practice in the diverse range of beauty and cosmetic treatments available at our Leeds clinic, including Juvederm's long-lasting Vycross and Volux fillers. 
Where is our Dermal Fillers Leeds Clinic?
Our dermal filler clinic in Leeds is located at 45 Park Square North, Leeds, LS1 2NP, in a scenic Georgian square within the beating hub of the Leeds financial district. 
A short 7-minute walk from Leeds central station puts our clinic in the hub of the city's excellent shopping centres and stand-out facilities. The nearby Victorian shopping district of the County Arcade is a must-stop for designer shopping, featuring premium brands like Mulberry, Louise Vuitton and Harvey Nichols. The clinic is also in the midst of the city's best restaurants, bars and hotels.
The nearby areas of Alwoodley, Horsforth and Roundhay are all within easy reach of our dermal filler clinic in Leeds. It is also an ideal location for patients living in surrounding areas such as; Yorkshire, Farsley, Leeds city centre, East Ridings, Methley, Oulton, Stanningley, Yeadon, Roundhay, South and West Yorkshire, Chappel Allerton, County Durham, Scarcroft, Wetherby, Pudsey, Calderdale, York, Kirklees, Otley Doncaster, Halifax, Huddersfield, Barnsley and Harrogate.
Dermal Fillers Leeds Before & After Photos
Why Choose The Private Clinic in Leeds?
The Private Clinic is one of the UK's leading cosmetic groups, with some of the most experienced doctors and nurses working with us. Since 1983, our goal has been to create the most natural-looking results with our dermal filler treatments to help you look and feel your very best. Our most important consideration is YOU – your safety, your wellbeing and your post-treatment results. At our Leeds filler clinic, you will be treated by a registered, experienced practitioner, using the highest quality of approved products.
We see over 15,000 new patients every year, performing over 10,000 procedures, with one of the highest patients' satisfaction rates.
We have a Trustpilot 9.4, 5-star rating, with 96% of our customers stating that they would recommend us to their friends and family.
We are a multi-award-winning provider, receiving the Aesthetic Award for Best UK Clinic Group 2017, as well as the MyFaceMyBody Best Cosmetic Surgery Practice 2018 award.
Our highly experienced dermal filler clinicians are leaders in the industry with many years of experience.
Receive comprehensive patient information, every step of the way.
Benefit from our state-of-the-art facilities in the heart of central Leeds. No need to travel to London for exceptional filler treatments.
"My experience from beginning to end was excellent. The initial consultation was informative and everything was explained to me in detail.
My concerns and expected outcomes were listened to and I felt confident than my chosen treatment was the right one for me. The end result was good and I won't hesitate to recommend the treatment."
Angela – Leeds
"Absolutely superb. From the friendly & welcoming reception staff to the top-of-the-range service Dawn provides I really cannot fault The Private Clinic.
Dawn in particular always goes above & beyond to ensure that I am not only 100% happy with the results, but that every appointment is also a thoroughly enjoyable experience."
Gary – Leeds